JANUARY is proving much tougher than expected for beef processors looking to start the year on a strong note after the Christmas/New Year break.
Without exception, livestock managers from large processors spoken to this morning remarked on how hard the going was in sourcing kills to get their 2017 year underway.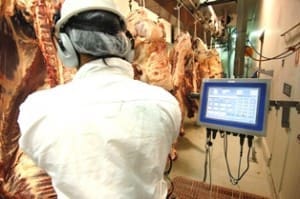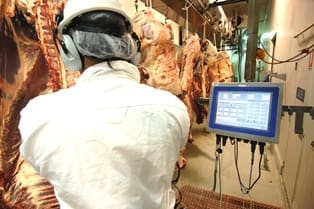 While the reasons are open to speculation, a combination of extremely hot weather, the lack of urgency to sell for cash-flow reasons after a bountiful 2016 for cattle prices, and producers still being away on extended holidays for the first time in years were all offered as contributing factors.
For bullock fatteners whose cattle are on the cusp, there may also be some wariness to sell too soon, knowing that they then have to go back into a feeder/backgrounder market which has kicked solidly, to seek replacements.
Saleyards and direct consignment are equally affected at present, with Roma store sale last week cancelled due to lack of numbers – highly unusual for reasons other than wet weather – and today's sale struggling to raise 3800 head.
The Eastern States weekly kill recorded by the NLRS reflects that trend, with just 98,173 head processed across the five eastern states for the seven days ended Friday – down 11pc on the same period last year.
While 2017 is yet to produce any sign of a traditional monsoon-driven wet season, with hot, dry conditions still the main talking point, there have been some solid, if reasonably isolated pockets of storms over the past week in key cattle supply areas like Queensland's Dawson and Burnett Valleys. Falls of 100mm and better recorded in areas like Taroom may slow cattle supply from those areas for four to six weeks, but the general trend is rapidly drying conditions across large expanses of Queensland, NSW and into Victoria.
With the exception of some plants in North and Central Queensland that traditionally do not start their seasons until late January or February, most large east coast export beef plants are now back at work.
Late last year, the consensus among export processors was that the supply of slaughter cattle was likely to be reasonable during the first quarter, but particularly difficult during the middle six months of the year.
The previous January-March forecast is now starting to look optimistic, unless there is a rapid turn of events in the next few weeks. While there might be a few more cattle starting to flow in March, February at this point does not promise a lot, one Queensland processor contact said this morning.
Processors continue to be constrained by a very flat export beef market in key customer countries like the US and Japan, extending beyond manufacturing beef into chilled grass and grainfed cuts. That's diluting any prospect of cattle price rises to try to flush slaughter stock forward.
What's already evident is that larger processors this year will repeat their operational strategy applied last year – steadily winding-back kill schedules to meet available supply, rather than simply chasing cattle through ever-higher price offers, in an attempt to maintain 'normal' rates of slaughter.
Some large sheds are this year already operating on four-day weeks, while others have schedules for five-day kills, but significantly reduced numbers per shift. For those plants killing both grain and grassfed, feedlot cattle are managing to supply a 'core' of stock around which cattle buyers are trying to consolidate numbers.
Grids steady
Southern Queensland grids this week show offers from 530c-540c/kg for the benchmark four-tooth heavy ox, and heavy cows 480-485c/kg. A northern NSW export plant has offers for the current week at 525c/kg for four-tooth grassfed steer (5c less for HGP), and 470c for full-mouth heavy cow. Historically, that's still good money, valuing a 320kg grassfed steer carcase sold at 540c at $1782, before discounts.
Last week saw Queensland process 37,978 head for the week, more than double the week before, and 13pc better than the comparative week last year. NSW also rose sharply on the previous week to 30,100 head (still 14pc behind in year-on-year comparisons), while Victoria at just short of 18,000 head was 36pc below last year.
In South Australia, the weekly kill of 7472 head was 8pc behind last year, as was Tasmania with a ally of 4670 head.