WHILE some isolated pockets of beef processors continue to be impacted by Omicron-related sickness in staffing numbers this week, the general trend appears to be that the broader processing sector is now over the hump of the cycle and coming down the other side.
As described in greater detail below, national slaughter numbers rose 39pc last week to a season-high of more than 91,000 head. That came despite some short-term supply disruptions caused by weather in Queensland and parts of NSW – however the previous week also lost approximately 20pc of potential capacity through the Australia Day holiday.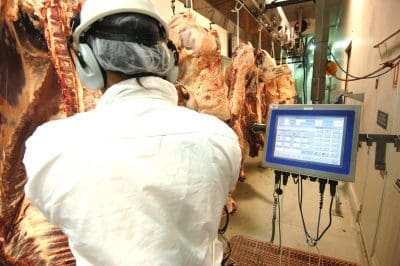 Direct consignment slaughter cattle offers have remained stable this week, with some Queensland operators again returning to the bidding table after suspending offers last week, due to weather and other reasons.
Competitive operators in southern Queensland are this week offering around 790c/kg for good heavy four-tooth grass ox, and 730c/kg on heavy cows.
Southern states grids are similar, with some offers of 800c/kg on grass ox evident.
Short supply was a common comment among southern processor stakeholders this week, several raising the prospect of southern buyers heading into Queensland to supplement their kills early this year. Normally that wave of 'Mexicans' does not come until April or May, but could start by late February, one processor source suggested this morning.
NLRS has currently suspended its weekly Over the Hooks slaughter cattle pricing report, because of lack of reporting participation from some processors. The reporting service says it will reconsider the publication of the OTH report on March 8.
Weekly kills rise sharply
NLRS national slaughter reports including a revised edition issued this morning were clearly wrong, due to an IT issue.
Beef Central's own tally has produced a national kill figure for last week of 91,938 head.
That's a sharp 39pc rise from 66,124 head the previous week, but worth remembering that week was impacted by the Australia Day public holiday.
Nevertheless last week was easily the largest kill so far this year, and more or less picks up from the production cycle seen in December, prior to the recent COVID challenges.
Queensland jumped sharply to 44,163 head last week, up 57pc on the previous holiday-shortened weekly cycle. Last week was slightly up on the final two weeks in December, and virtually identical to kills seen this time last year.
NSW also recorded a sharp rise last week, even factoring in the holiday discrepancy, rising 40pc to 26,736 head. Again, last week was virtually identical to the same week last year, suggesting the COVID effect may have now more or less passed.
Victoria remains well behind last year in week-on-week comparisons, but still lifted 30pc to 12,551 head, while South Australia processed 3182 head last week, a handful ahead of the week before, and again, very similar to last year.
Going against the trend, there's been a massive slump in Tasmanian kills over the past two weeks, down 32pc last week to 2242 head, and back 48pc compared with kills a fortnight ago. Plant closure looks a likely reason.
Western Australia bounced back from the Australia Day shortened week, processing 3044 head last week, up 15pc.
US beef production eases
Imported Australian manufacturing beef prices into the US have improved steadily since the start of the year, again flirting with 900c/kg when measured in A$ terms (see Beef Central's home page 'Industry Dashboard' graphs).
US analyst Steiner Consulting, in its weekly imported beef market report, said the US beef cow inventory at the start of 2022 was estimated at 30.125 million head, down 2.3pc on a year ago and well below estimates. US cow herd liquidation and fewer heifers retained for herd rebuilding implied continued reduction in the US beef production base, a smaller calf crop in 2022 and lower beef supplies in the next 2-3 years, Steiner said.
"Weather remains a key factor this coming northern hemisphere spring and summer, but the decline in the US beef cow herd suggests that cow slaughter will be lower in 2022, the only question will be by how much," Steiner said.
Based on the current estimate, the January 1 US beef cow herd is the smallest since January 2014, and 1.56 million head or 4.9pc lower than January 2019. Some US states saw dramatic declines in their cattle numbers, reflecting the impact of drought on producers, Steiner said. The cattle inventory in Montana declined by 250,000 head or 10.2pc and a number of other states saw inventories drop by at least 5pc.
"Despite the lower cow/bull inventories, the pace of US slaughter has yet to slow down. Indeed, even as fed slaughter was impacted by rising COVID cases and higher rates of worker absenteeism in January, cow/bull slaughter in the last four weeks average 1.3pc above year ago, and 2pc above 2020," Steiner said.
This helped explain, to a certain extent, the wide spread between domestic and imported lean beef prices at present.
"We expect US cow slaughter to slow down in the next three months, in line with both seasonal trends and the material decline in beef and dairy cow inventories."
Overseas markets were currently a better (paying) destination than the US for the limited Australian beef supply, Steiner said. New Zealand offerings of lean grinding beef remained limited as packers there appear content with what they have sold forward and also remain uncertain about both domestic supply availability (timing of cow slaughter) and demand from Asian markets, particularly China.
The current US25-30c/lb premium being seen for imported 90CL beef over domestic US product was 'hefty', but it reflected both the freight benefit that imported currently enjoys at the US east and west coast ports, as well as the need on the part of large end-users to avoid getting short in Q2.
The current price of lean 90CL beef should also be viewed in the broader context of prices for competing proteins, Steiner said.
USDA and Urner Barry put the offer price for chicken breasts at double those seen last year or pre-Pandemic levels in 2019.
"They are also highly unusual from a seasonal perspective," Steiner said.
"Ground beef prices have been holding firm in recent weeks, in part because of the high price of other beef cuts but also because there are few "cheap" options in the meat case these days, including chicken."