SOME Queensland processors lifted direct consignment rates by 10c/kg on slaughter cattle on Friday, mostly as a strategic response to a rise in saleyards markets seen in some centres over the past week.
That move followed a similar 10c/kg rise by another large multi-site Queensland processor the week before.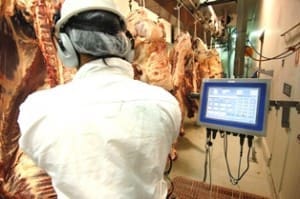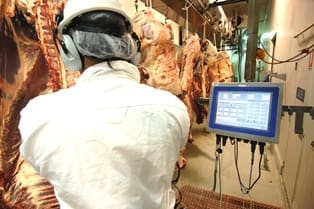 Rates seen this morning showed offers for southern Queensland processors at anywhere from 625c to 640c on four-tooth grassfed heavy steer (some offers at the top of that range are HGP-free only), and anywhere from 560-585c/kg for heavy cows.
Central Queensland rates are again similar to southern parts of the state, while in southern states, competitive rates around 615c are being seen this week on four-tooth steer, and cows 560c. In NSW, average cow OTH prices remained stable week-on-week, at 519¢/kg and 553¢/kg cwt for medium cows and heavy cows, respectively. Prices were also unchanged in Victoria this week, at 506¢ and 531¢.
With world meat markets, and particularly grainfed business, extremely tough for Australian exporters at present, any lift in slaughter cattle rates is being exclusively driven by processors' attempts to defend their market throughput share, rather than trying to profit from any increased volume.
One credible estimate suggested a grainfed bullock in the US is currently A$650 a head cheaper to produce than the same animal in Australia, making export competitiveness in markets where we compete with US grainfed supply – such as Japan and Korea – extremely challenging.
Low production levels continue to plague many beef plants this week, with three-day kills now the norm in a couple of the largest processing plants in the country.
Mid-August is traditionally a low spot for production levels in Queensland, but this year is looking particularly bad. With some southern Queensland processing plants skipping work this Friday due to the defacto Brisbane Show holiday, one contact speculated that this current week's Queensland kill may be among the lowest seen since the 2011 floods era.
Female slaughter surprises
Female kill remains surprisingly high across eastern Australia, in a year when it could be expected that retention for breeding would be the first priority.
What is particularly confounding in a year when the national beef herd has crashed to 20 year lows, is the number of pregnant females still being liquidated.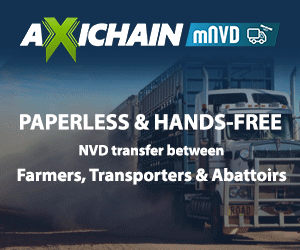 Clear evidence of this can be seen in the production of foetal blood by processors whose businesses are set up to extract it. Current weekly litreage of foetal blood being harvested are not significantly lower than normal years, one processor told Beef Central.
Just one reason can be found for evidence of so many pregnant females – and females in general – in current kills: price.
As the earlier direct consignment quotes suggest, beef producers servicing plants in southern regions of Queensland can currently get up to 585c/kg for heavy slaughter cows – that's $1755 a head on a typical 300kg female being retired from the breeding herd.
Evidently, some producers weighing up the option of a calf later in the year, or a disposal price still close to all-time record highs for females, are taking the latter.
One processor made the point that while the drought has bitten deeply into the breeding capacity of the industry across the eastern states, he still had plenty of supplier clients who were currently running the same number of breeders that they always had.
"The drought impact is not one size fits all. Every set of circumstances is different, and for those who have retained breeders, the current decision to sell some cows may look easier," he said.
There's variation of about 25c/kg in offers for slaughter females across Queensland at present, which appears to be influenced, in part, by access to the China market, where lower value cow meat fills a significant market segment.
While last week's weekly kill data was yet to be released by NLRS when this item was posted, for the previous week ended 31 July, females accounted for more than 60pc of the NSW beef kill, while in Queensland, the figure was 45pc.
Saleyards
In saleyards trading early this week, Gunnedah this morning saw numbers slashed to just 350 head from 1200 last week, with very limited numbers of grown steers and heifers selling to dearer tends. The reduced penning of cows sold from firm to slightly cheaper rates. Heavyweight cows were back 3c/kg, with limited export competition.
At Wodonga this morning, numbers increased to 800 on the back of last week's dearer price trends. Heavy steers and bullocks were in short supply which contributed to the price spikes of 13c to 25c. Heavy C3 steers and C4 bullocks sold from 346c to 397c/kg.
Last week's eastern states kill figures will be added to this item when they arrive from NLRS.