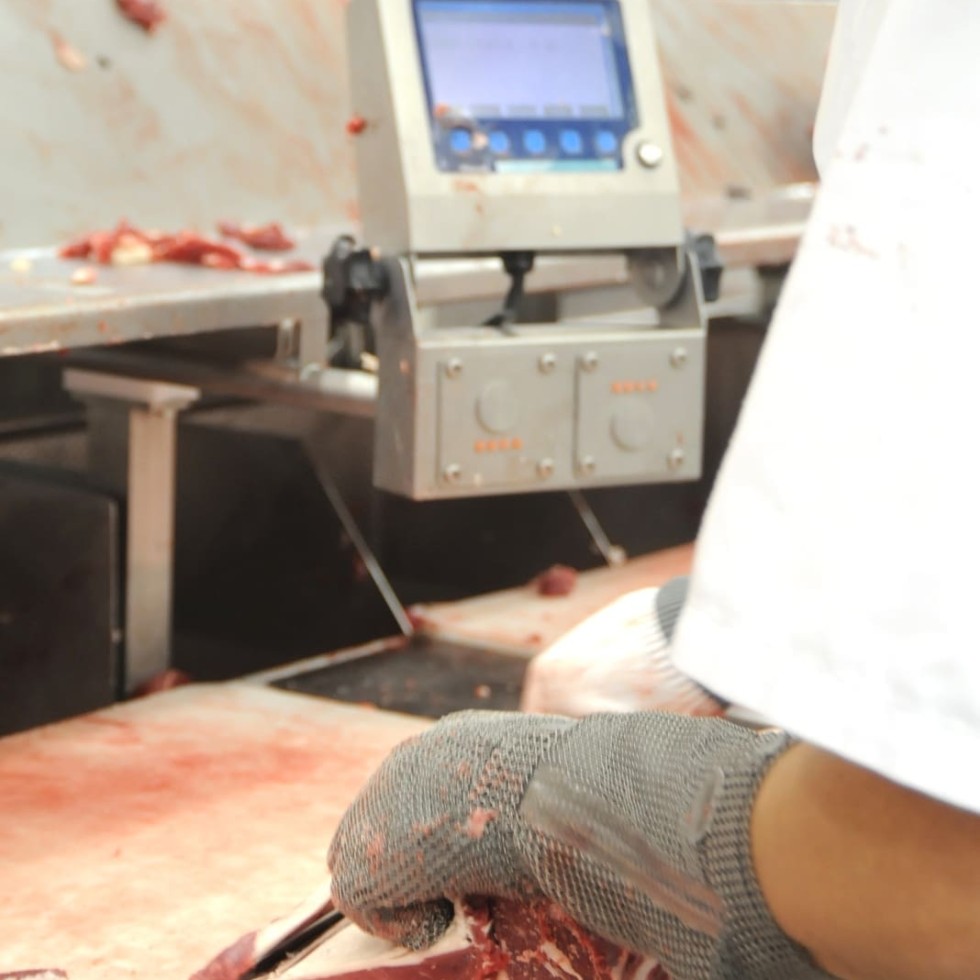 There was little net change in the Eastern States beef kill last week as winter patterns start to talk hold.
The southern states cattle supply situation was perhaps not so evident in last week's slaughter tallies – due to local processors sourcing more slaughter stock out of central and even northern NSW and cows out of Central Australia – but it was clearly seen in grid pricing and saleyards trends.
Southern grids are now a clear 20c/kg better off than southern Queensland equivalents on many descriptions, as the southern seasonal supply shortage takes hold.
Last week's Eastern states beef kill reported by the National Livestock Reporting Service reached 150,013 head, a scant 500 up on the week previous.
Comparisons with the same week last year show how much contrast there has been in the pattern of Eastern states kills over the past 12 months.
This time a year ago, the Eastern states kill slumped below 115,000 head, due to extensive and heavy rainfall across eastern Australia, and an A$ sitting well above 103c. Queensland's weekly kill a year ago was 42pc below where it sat last week; NSW 26pc; and Victoria 34pc lower. Producers were holding cattle back to make the most, weight-wise, of an excellent season, before rates of kill started to climb in the last five months of the year.
Late in the 2012 year, of course, the cycle had turned, and high kills stated to be driven by deteriorating seasonal conditions.
Looking at a breakdown by state, Queensland last week recorded a beef kill tally of 82,023 head, a 1pc lift on the week previous. Of particular note in Queensland was the sharp rise in female slaughter, reaching almost 34,700 head, well over 42pc of the total week's tally. That was the state's highest female kill since the extreme large throughput weeks seen in early to mid-June.
Processors put that down, at least in part, to a high inflow of grainfed heifers now hitting the market (see further grainfed comment below).
The NSW kill last week was all square at 37,064 head, while Victoria was -3pc on a week before at 23,162 head, and Tasmania, -6pc at 4029 head.
South Australia was a mystery, recording only 3735 head for the week, +3pc on the previous seven-day cycle.
Expectations were that SA would record a strong jump in numbers last week, as T&R's Murray Bridge plant, one of the state's largest processors with a capacity of 800-head per day, was due to return to work after a two-week low-season maintenance break. That re-start appears to have been delayed, either by slaughter cattle access problems, or delays with new equipment installations, sources suggested.
The slow kill in SA last week partly explains why the Victorian state tally was considerably stronger than it would otherwise be for late July, with more cattle appearing to move east of the border for slaughter.
Big inflow of grainfeds
One of the consistent remarks from major east coast export processors this week was the flow of grainfed cattle currently hitting the market.
"The flow of 70-day cattle, particularly, has been quite substantial now for a few weeks, and will keep going, by the looks," one large multi-site processor said.
"There's plenty of grain trade being poked around, as a consequence of the big inflows of cattle to feedlots three months ago as the dry conditions set in and people were putting young cattle on feed in big numbers. Anybody that could get space in a feedlot at that time was taking it, to value-add."
At this point, that heavy supply of trade-weight grainfeds has not greatly pressured prices, but if big numbers persist, it could start having some effect on the domestic market.
"We've been handling some big numbers of those grain trade cattle anyway, but it certainly looks like there are more in the pipeline," a processor contact said.
Currently, grainfed non-MSA 70-day steer is worth around 340-345c/kg in southeast Queensland grids, +10c for MSA.
Grid pricing trends continue to bounce around, without a clear trend in evidence. One large SEQ processor lifted rates across the board by 5c/kg this week, only a fortnight after moving in the opposite direction. Two other grids remained unchanged from last week.
Most southern Queensland processors said they still had plenty of cattle around them for the next two to three weeks, and plants further north were still very busy, with solid bookings well into the week starting August 19.
Current public grid prices SEQ are around 305c for grassfed four tooth heavy steer and 265c best cow.
Several processors reported they are killing fair lines of cows that have gone through short-term grainfeeding programs, often 40-50 days on grain. While the process is not geared towards improving quality, it makes a 160kg carcase weight cow much more 'killable' by turning her into a 220 or 230kg prospect, and greatly improving her yield. One processor's grid currently has a 50c/kg price difference between cows dressing 180kg and 230kg.
Physical saleyards numbers across Eastern Australia generally declined last week, due to some localised rain in Queensland and the winter impact in the south. Here's a quick summary, courtesy of NLRS:
Qld Saleyards numbers wane
Scattered falls of rain over parts of the supply area more than halved numbers at physical markets covered by NLRS in Queensland. Young cattle represented 62pc of total numbers with producers from drought-affected areas of the state offloading large numbers of calves in an effort to preserve breeding herds. Heavy grown steers and bullocks were scarce however the cow portion was dominated by good heavy cows. The patchy rainfall across a number of areas and in southern states appeared to attract more restocker buyers into the market. Export processor attendance was generally good and the addition of southern feeder buyers in the market helped prices to maintain a firm trend.
NSW Cattle numbers continue to ease
As is typically seen in NSW markets at this time of year, combined with the promise of a reasonable spring, cattle numbers slipped 18pc last week at NLRS-reported markets. Wagga and Tamworth yarded 13pc and 28pc fewer cattle respectively, while Forbes was back 20pc and CTLX Carcoar 36pc. The majority of NSW markets reported a mixed quality offering. Markets reported younger cattle selling to dearer trends, as the medium weight vealer steers and heifers lifted 5¢ to 7¢/kg. The prime conditioned heavier weights to the butchers also sold at dearer levels with best trade steers reaching 226¢/kg. Prime conditioned yearling heifers suitable for processing trended 8¢ to 10¢ dearer before averaging 179¢ to 185¢. Cows continue to sell well, as the plainer 2 scores averaged 118¢, while the better finished 3 and 4 scores averaged from 129¢ to 167¢/kg.
Cows dominate Victorian yardings
Cattle numbers in Victoria's NLRS sales last week lifted slightly to be 3pc higher week-on-week, totalling 10,508 head. While throughput at Pakenham was down 23pc, Shepparton increased by 19pc and Camperdown was up 21pc. Cows were by far in the greatest number, with 3539 penned across the state. Quality was good at Shepparton and Wodonga, although it remained mixed at other centres. Good quality vealers were scarce at Pakenham and Shepparton, a result of recent cold weather and a poor growing season. The majority of the offering at Camperdown was export cattle suitable for processors, while Pakenham saw more lightweight cattle penned. Trade cattle were well supplied and medium weight C3 yearling steers fell 6c to average 194¢, while heavy weights lost 4¢ to average 193¢/kg. The C and D3 heavy grown steers were 3¢ either side of firm, averaging 188¢/kg, while the D3 heavy heifers saw a 5¢ increase and averaged 162¢/kg. Medium weight D2 cows lost 3c and averaged 134¢, while heavy weights gained 1¢ to settle on 149¢/kg.