THE combination of wet weather, public holiday breaks and underlying cattle shortage produced a big slump in cattle slaughter activity across Eastern Australia last week.
The National Livestock Reporting Service logged an Eastern states kill for the seven days ended Friday of 127,710 head – down 9pc on the previous week, and  the lowest kill since the Anzac Day holiday week in April.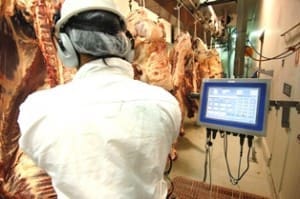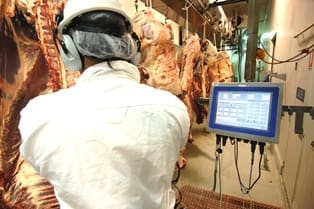 Three factors were in play.
The widespread rain across eastern Australia the previous week, and extending as recently as last weekend, has created logistical problems in getting cattle committed for slaughter into the yards, or on the road.
There were reports of cancellations on deliveries scheduled for rosters last week due to 'wet tracks' and trucks booged on access roads and even at the loading ramps. The same circumstances apply this week, with reports across Queensland and NSW of days lost on Monday due to weather at most large export processing plants. Some may only kill three days this week.
While large parts of southern Australia have now received a drenching, there's still more rain forecast across the southern region later this week.
Secondly, there was a Queen's birthday holiday observed last Monday in some states (Queensland and WA were exceptions), which saw many southern plants have a day off.
Thirdly, the underlying impact of three years of drought on herd size continues to impact kills.
As illustrated in this separate ABARES report published this morning, the Australian beef cattle inventory has declined by 10 percent in the four years to June 2016, to an estimated 23.3 million head (unlike MLA's forecasts, ABARES does not factor-in dairy cows in its herd forecasting).
This represents the largest decline in the national beef herd seen since the 1970s and is a direct result of the high turn-off that occurred between 2012–13 and 2015–16.
There's broad expectation that this week's kills will also be very low – even without the public holiday impact. There's several reasons for that. The first is the 'financial year effect' when tends to see cattle numbers dry up in the last week or two before June 30, for tax reasons.  The second is the ongoing logistics problems caused by weather. Saleyards numbers in some areas (Queensland, for example) have also trended well down this week, with a number of sale cancellations like Emerald and Roma due to rain.
New records set for slaughter cattle pricing
It's made the beef processor livestock team's task unbelievably difficult this year, and it continues to be reflected in pricing. Almost defying belief, several large multi-site processors lifted direct consignment grid offers again last week, reaching new all-time records for slaughter stock.
Current pricing for kills in coming weeks across southern Queensland plants show the benchmark four-tooth grassfed steer at 555-560c/kg carcase weight, and heavy cows at 510-515c/kg. Central Queensland sheds, expect 10c less.
Believe it or not, one SEQ processor complained about losing a line of cattle at the top end of those ranges, as recently as yesterday, as competitors offered inducement above the grid.
Beef Central was told there was no short-term 'rain incentive' built into those prices – it was simply the buy/kill. Critically, despite the 30c/kg lift in prices seen in some SEQ grids over the past fortnight, it has failed to flush-out any significant extra cattle, based on the latest MLA weekly kill data.
In the context of current export meat market returns however, cattle pricing at those levels represents huge, and perhaps even record losses for processors. Two contacts suggested current processor losses on the heavy grassfed steer are around $200 a head, and perhaps as much as $250 on the heavy cow. A third processor contact thought those figures might be a little high for his own company's operations, but were still in the ballpark.
While the short-term impact of the weather is negative towards supply, it will have a lot of upside in terms of lifting oats crops, and grass growth once conditions start to warm up in August, however.
Surprisingly, some areas still missed out after the past two two wet weeks. There's a lot of country on the inner Darling Downs that does not yet have a moisture profile sufficient to plant a winter crop, for example.
Big drops in all kills in all states bar Qld
Last week's kill saw significant falls in throughput in all states bar Queensland, although the northern state was coming off an already low base.
NSW last week fell 22pc for the week to 25,478 head, influenced both by weather and the Queen's birthday holiday. The NSW kill last week was 38pc below where it sat this time last year.
Victoria's kill was 18pc down last week to 20,085 head, a 30pc decline year on year, while South Australia was -15pc on the previous week at 6375 head. Tasmania was less affected, back 7pc on the previous week at 3714 head.
Queensland, which celebrates its Queen's birthday holiday later in the year, was unchanged on the previous week, despite the weather, killing 72,058 for the week. This time last year the kill was close to 80,000 head.