HOT, dry weather is continuing to push slaughter cattle to market, with some Queensland and NSW export processors saying they are now more or less covered for the remainder of their 2016 kill requirements.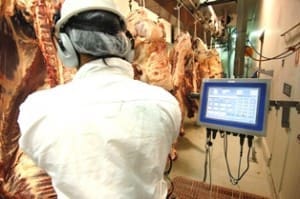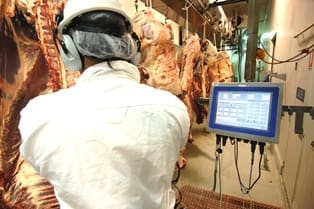 The majority of Queensland/NSW plants appear to be scheduling last kills for Friday 16 December, with a few pushing a shift or two over into early the following week. For most processors, that means there's now only two and a half weeks of slaughter in front of them, meaning the desperate supply challenge that has characterised beef processing in 2016 is coming to a merciful close.
One or two large eastern states sheds have now more or less closed their books on 2016, and are booking cattle only for the commencement of killing operations in 2017, expected to be week commencing January 9. Sheds further north are likely to start two or three weeks later than that.
"Supply has tightened a little this past week, but this current hot, dry windy weather, if it persists, will likely keep numbers flowing reasonably well through to Christmas," a senior processor contact said this morning.
"The odd storm is not going to disrupt that too much, and there is no real sign of any major weather influence coming through before Christmas shutdown," he said.
Grids stable
Southern Queensland grid prices this week have remained more or less unchanged, and it now appears likely that the gradual slide in direct consignment pricing seen during October and early November has stabilised. Most processors will be keen to finish the season on a strong note, to put some stocks in cold storage to carry through the Christmas closure period, which some contacts suggest is likely to sustain current pricing until the seasonal closure.
Best offers seen this morning from large Queensland export processors for kills in coming weeks were 535-540c/kg for grassfed four-tooth ox, and 475-485c/kg for heavy cows.
Among specialised grassfed lines, MSA heavy yearling steer this week was fetching 555-560c on southern Queensland grids, and EU steer offers ranged from 540-550c.
Grainfed export steer quotes were from 560-570c for spot kills, and forward price on heavy grainfeds for kills in February next year are currently around 570c, and 580c for the no HGP cattle.
A northern NSW export plant is among those that is no longer quoting on kills for 2016, and has already issued grid offers for week commencing January 9 next year. Its opening offer for four-tooth grassfed steer for the 2017 year is 510c (HGP-free), and eight-tooth heavy cow 460c. That's a further 10c/kg dressed weight decline on the same plant's final grid for kills seen in 2016.
Is that likely to be a portend for slaughter cattle pricing more broadly in the early stages of 2017?
"Too early to tell," a processor contact said, "but it's hard to see that occurring, given the overall supply situation."
"And processors still have to incentivise cattle producers to get back to work after the Christmas break. Drop rates in early January, and the risk is they all stay on holidays," he said.
Worth noting is the point that in beef plants that kill both grainfed and grassfed cattle, some sites will be busy killing a backlog of grainfed stock that have done their time in the first week or two of 2017, limiting their grassfed supply requirements.
Weekly tally eases 3pc
Continues a strong run in processing activity experienced since mid-October, the National Livestock Reporting Service logged an eastern states kill for the seven days ended Friday of 131,662 head – a 3pc decline on rates seen the previous week.
Queensland's kill last week was 4pc short of the previous seven-day cycle, at 67,411 head – just 1pc behind this time last year.
In NSW numbers were 5pc back at 30,325 head, while Victoria's kill reached 21,585 head, unchanged. The South Australian kill was down 2pc stronger at 8196 head, while Tasmania showed a sharp 11pc decline to 4145 head.