SOME direct consignment grid prices in Queensland have lifted 10c/kg over the past eight days, as late season slaughter cattle supply starts to falter after a long, tough year.
Most Queensland grids are now at, or above their highest points for the year, as processors forward bookings show signs of thinning-out heading into late October. Some contacts this week said they held bookings to cover only the next week or ten days, suggesting further rises might be on the cards. This time last month, kill slots in Queensland were still reasonably heavily subscribed.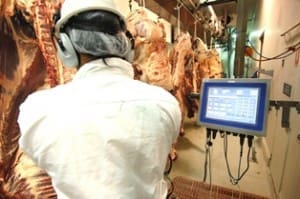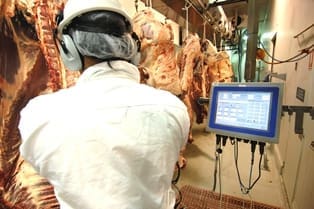 While this week's eastern states beef kill has bounced back, accounting for 151,076 adult cattle across the eastern states, it followed a much smaller kill the week before at 135,873 head. Significantly, the processing week ended 11 October was the first since April that eastern states slaughter numbers fell below the corresponding week last year – such has been the liquidation pressure applied by drought across eastern Australia in 2019.
MLA currently predicts 2019 calendar year adult cattle slaughter numbers to reach 8.1 million head, up 3pc year-on-year.
Current quotes for kills in Queensland's southern corner show four-tooth heavy steers at 560-570c/kg (10c more on some grids for HGP-free) and 480c/kg for heavy cows. That money is at least as good as has been seen since the opening offers this year back in January. Expect 10c less for freight differential for slaughter in Central Queensland, and another 10c less in Townsville this week.
Prices have also lifted through the Queensland/northern NSW saleyards system, reflecting the slowing in slaughter supply, with good cows making 260-270c/kg liveweight in northern saleyards in the past week.
Further south, a large northern NSW export processor has four-tooth grassfed heavy steer, HGP-free at 490c/kg and cows 470c, for kills week commencing 4 November. Significantly the company now applies a much larger 40c/kg discount on HGP-treated cattle, 0-8 teeth. At both Teys Naracoorte and Wagga this week, heavy grass steer offers are 545c, and good cows 450-460c.
MLA's weekly over the hooks report for trading last week showed no change in NSW grids, with grown steers +300kg four teeth averaging 524c and cows +280kg 455c. In Victoria, heavy steers four teeth averaged 554c/kg, and best cows 460c last week.
North south prices diverge
What has emerged in the past three or four weeks has been a sharp swing in cattle flows, between northern and southern parts of the country.
Whereas in late September southern states processors were still active in procurement in northern regions, that has now changed rapidly, with relatively cheaper prices for slaughter cattle in southern regions as numbers rise, prompting flows of slaughter cattle from south to north.
While that 'ebbing and flowing' of cattle between north and south is not at all unusual each year, the speed that the turnaround has occurred this year has taken some by surprise, as a bigger gap appears in pricing between the two regions, as southern supply gathers pace. One market watcher said there was easily 20-30c/kg difference in typical cow prices, north and south now.
Cattle, especially cows, are now flowing out of centres like Wagga, which has had the better of the winter season, into Queensland in some numbers. Wagga yarded about 5500 head yesterday, while a larger yarding of 2350 at Gunnedah this morning saw some cow prices easier, partly driven by quality. Grown steers averaged from 540c to 570c.
As a general rule, good cows have been making around 230-240c/kg in southern saleyards over the past week, worth about 470-480c/kg dressed. Add another 6-8c/kg dressed to that for freight, and it lands those southern cows in northern processors' lairage yards at close to 480c/kg.
While those cattle (landed) were not cheap, they will supplement the increasingly meagre numbers available within the Queensland catchment area, one processor said. While there have been modest numbers of grass-finished cattle heading east off Queensland's Channel Country region over the past month, volumes were not great, which was leaving another hole to fill with southern-sourced cattle to keep kills viable.
While it is still too early to speculate about early seasonal closures for processors, most remain confident they will attract enough cattle to maintain kills until the normal closures around December 19. Widespread rain, should it occur, would see those plans change virtually overnight, however.