AFTER a six-week phase where processor grids have trended downwards, a number of Queensland exporters have raised their offers significantly over the past few days, in response to acute slaughter cattle supply shortage.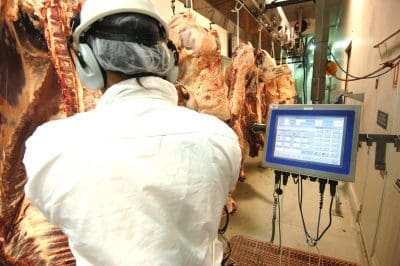 Best offers seen from Queensland processors this week were up anywhere from 15-25c/kg, depending on the category. Grassfed heavy cows were being quoted this morning at 565-570c/kg and 610-645c/kg on four-tooth heavy grassfed ox with HGP, depending on location. Grainfed spot price offers have also lifted, up 10c/kg to 640c/kg in one company's offers for HGP-treated 0-2 tooth 100-day steers.
Central Queensland offers this morning were the same as southern parts of the state. At least one Central Queensland plant has been operating on reduced kills for the past five or six weeks.
Recent rain in some southern regions of Australian has seen grid offers remain largely unchanged this week, with the view being that few additional cattle would be likely to be presented, even if offers were lifted. One large northern NSW plant remains closed, with no grids released this week so far.
Some currency relief
While the recent US2c retreat in the value of the Australian dollar (trading at US70.8c today, down from +73c ten days ago) has certainly helped the competition equation for Australian beef, livestock price is still overwhelmingly the biggest factor in cattle offers. One calculation has Australian grainfed bullocks $520 a head more expensive this week than equivalent US grainfed ox, meaning a 3c shift in currency has relatively little impact on terms of trade. In effect, cattle price disparity is smothering any competitive value Australian exporters are getting from currency relief.
In global meat markets, there have been numerous references again about growing tightness in pork supply, especially in China where ASF continues to have a massive impact on production. Frozen pork reserves in China are low, and pork supply worldwide is said to have shortened 'right-up.' How that is reflected in international beef demand over the next six months is yet to play out.
Impact from waterside dispute
An emerging issue of some concern to export meat processors this week is a worsening waterside dispute centred on Port Botany (Sydney).
The National Farmers Federation has condemned the industrial action by wharfies at Port Botany, which is holding up ships in and out of Sydney, delaying agricultural exports such as beef, sheepmeat and grain and limiting imports such as machinery and chemicals.
While Sydney is a lesser export departure point for export beef out of Australia (both Brisbane and Melbourne are larger), the industrial dispute is nevertheless causing concern and adding cost to exports out of Port Botany. Congestion fees of US$300-$600 per container are apparently being applied as shippers seek to recover their costs from port delays. Some companies are reporting these extra costs at tens of thousands of dollars per week. Some major shipping lines are now avoiding Sydney, reports suggest.
"The timing of this dispute could not be worse for fragile supply chains. At a time of great stress for all companies and their employees and families, this is a self-inflicted wound, the NSW head of the national employer association Ai Group, Mark Goodsell said.
"Industry would welcome the intervention of the Federal Government in the current Fair Work Commission proceedings, aimed at bringing the industrial action to an end," he said.
Kills inch higher, but off a low base
The eastern states weekly kill lifted 8pc last week to 108,342 head, but that was coming off an extremely low kill the week before, and continues an erratic recent performance.
One of the factors now starting to be reflected in weekly kill trends is lower grainfed numbers. At quite a number of larger export plants, feedlot cattle provide a reliable and predictable 'base' around which other grassfed kills are built each week, but as numbers on feed continue to decline as they have over the past two months, even that grainfed component is now being compromised, exporters told Beef Central this morning.
The longer-term beef production trend continues to head south heading into October, and that's unlikely to change before year's end, processors say – regardless of whether it rains or not.
Queensland showed a sharp 14pc rise in throughput last week, aided by a full five-day (single shift) kill at JBS Dinmore under its new operations strategy, but statewide numbers were still 29pc below this week last year.
NSW eased 3pc last week to 26,635 head, while Victoria surged 9pc to 17,932 head (down 24pc on last year). Tasmania's weekly kill jumped 28pc to 3824 head, while South Australia dropped 5pc to 3149 head last week.
Expect to see a sizeable drop in several states' kills next week, due to the Queen's Birthday (Queensland) and Labour Day (NSW and SA) holidays on Monday.
Speculation is starting to grow about possible early seasonal closures this year in the lead-up to Christmas/New Year breaks. In recent years export plants have traditionally killed up to the Thursday prior to Christmas Day, before closing for a two-to-three-week seasonal closure. That could easily extend by a week or two this summer, starting at least a week earlier for some exporters, dialogue suggests.