BEEF kills across eastern Australia will get somewhere near back to normal next week, after the sequence of six weeks where production has been significantly hampered by public holidays.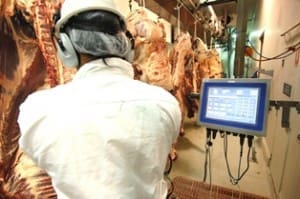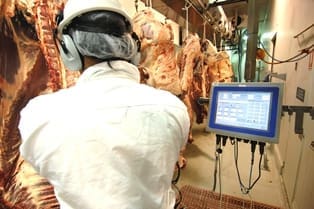 Every week since the seven days ending 24 March has been heavily impacted by holiday plant closures, and even this week has been disrupted by days off for many plants for Labour Day in Queensland, which accounts for close to half of the Eastern States weekly kill.
As our home-page 'industry dashboard' slaughter graph shows, the past five weeks have produced an average Eastern States tally of just 108,500 head/week, down more than 15pc, or 19,600/week, for the five weeks prior to that. The Easter period inevitably produces a large dip in production across Australia, but as the graph shows, this year was not only considerably deeper, but more sustained.
While the stoppages may have helped a little to 'conserve' the meagre flow of slaughter cattle available this year to processors, it has also significantly reduced stocks held in cold storage, with large processors suggesting they are now very current in their chilled and frozen inventory.
The slow-down has also built a buffer for supply, with some processors saying they are now reasonably well covered for slaughter requirements for the next two to three weeks. Colder weather has also helped push a few more cattle onto the market, as pasture quality begins to decline heading into winter.
Dollar provides some relief
A factor in export processors' favour at present has been the gentle, but convincing decline in currency value. Since its recent peak above US77c on March 22, there has been a gradual but persistent easing, finishing yesterday at US74.88c, a drop of close to 3pc in six weeks.
That makes Australian exports just a little more appealing to international customers, in a trading environment where the US is entering a period of abundant production, and Brazil is mounting competitive challenges in a larger basket of importing countries.
Grids ease
The better supply of slaughter cattle recently has prompted many southern Queensland and northern NSW processors to lower grid offers 10c/kg since Friday, wiping-out a 10c advance that took place in a number of grids just prior to Easter.
It leaves best offers in southern Queensland this week on four-tooth grassfed ox at 520c/kg, and heavy cows 465c/kg. Depending on plant location and prior bookings, other grids have prices around 510c for four-tooth Jap ox and 455c for cows.
Some EU premiums dry-up
One grid segment worth discussion at present is the EU grassfed market. While some processor grids servicing the EU market remain at 30c/kg this week, others have retracted, sitting just 10c/kg above conventional cattle of similar spec on the grid. That's as low as it has been in recent times, in a market segment that at times can consistently offer premiums as high as 30-40c. Note that it's not unusual to see some seasonal fluctuation on EU steer, even in a typical year. PCAS cattle remain at a 40c premium over conventional cattle.
Feedback from processors that have lowered their EU offers suggests two reasons for current pricing – A$ movement against European currencies, and the general unease being caused by Brexit.
"It's currently a 10c premium, but it should be nothing, based on meat returns," one multi-site processor told Beef Central this morning. "The EU market for meat has been a poor performer for the past three or four months, and prices for eligible cattle are now better reflecting that. We're just not writing the revenue for the product in the box, to justify larger premiums at present," he said.
Another large Queensland processor has stopped quoting on EU grassfeds altogether.
Grainfeds present challenge
Also worthy of scrutiny at present is the grainfed situation.
It seems many larger processors, fearful of what lay ahead in terms of overall cattle supply in the middle of 2017, went hard on forward contracts on grainfed export cattle a little earlier in the year, to try to buy some insurance.
"We've got plenty of them on the books for the next couple of months, but the challenge will be selling the meat," one multi-site Queensland processor said.
With the perceived shortage looming in grass cattle, numerous processors took a position earlier on 100-day steers at rates ranging from 550-580c/kg.
"We've certainly got a lot more forward-bought grain cattle on the ledger than we would normally have," one large grainfed processor offered, suggesting he had spaces for grainfeds well covered for June, July and half of August.
"But we still have to sell it. It's always a difficult decision to go hard on forward contract bookings like this, but everybody expects the grass cattle to tighten up significantly in coming months."
That strategy has tended to put a dampener on spot price for grainfeds at present, with one large operator quoting 540c for grainfed ox this week, and others offering no quote. That's around 20c above the grassfed rate.
He said it was important not to get too far ahead of the grainfed market, however, for fear of driving into feeder markets.
A large northern NSW processor has offers for kills this week of 510c for four-tooth heavy steer and 475c for heavy cow.
Most states register low kills
Queensland's kill last week continued at recent low levels, reaching just 56,238 head – still down9pc on this time last year. NSW was -16pc in yearly comparisons, at 25,467 head, while Victoria's tally of 16,733 head was even worse, at -31pc. South Australia was 4pc higher, year-on-year at 6940, while Tasmania was +1pc at 3751 head for the week.
In other news, Teys Australia's Wagga plant in NSW joins a long list of Australian processors operating on reduced kills in 2017, announcing this week that it will operate on a four-day weekly cycle until further notice.