THE sustained slide in slaughter cattle prices has continued unabated this week, as many direct consignment grids knock another 10-20c/kg off an already severely challenged market.
Some processors spoken to for this week's report have now more or less filled their roster requirements for September, and are taking space bookings only from October forward.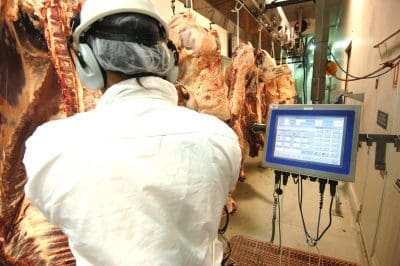 At least two large Eastern States processing plants are scheduling Saturday shifts in coming weeks to try to clear the backlog of cattle.
But that comes at a considerable cost, for two reasons, one processor contact explained.
The first is overtime payments required to kill an extra day. The second, as one processor explained, was that there was inevitably high rates of absenteeism the week after an extra Saturday shift was run.
"You can quickly get to a point where you are no further ahead – despite paying the Saturday overtime penalty," he said. "Some people will work the Saturday, and take Monday or Tuesday off."
Grids fall another 10-15c
Southern Queensland direct consignment offers from competitive processors are softer again this week, with offers for grassfed four-tooth heavy steer with implant 505-525c and heavy cows at 425-435c.
Deduct 10c/kg from those rates for plants in Central Queensland, and 25c less for North Queensland.
Heavy inflows of large runs of Central Queensland grass ox are now being seen, only adding to the current supply pressure in the largest processing state. One plant alone said it had booked 1000 ox from Central Queensland suppliers in the past 24 hours.
Some processors have again withdrawn their grids altogether this week, comfortable that they have requirements already covered for the forseeable future.
Processors in southern states have also dropped their offers further, with most of September now booked out. Best offers this week in southern NSW included 505c on four tooth ox and 410c on cows, while there was 505c for ox and 450c on cows in eastern South Australia. Both are back 20c/kg on last week.
Three-and-a-half-year low
We've dug deep into Beef Central's archives to look for evidence of the last time prices on slaughter cattle were this flat. The most recent comparable week we can find was back in late March 2019, when drought was starting to apply considerable pressure to the industry, when cows in Queensland were worth 400c/kg and heavy steer in Queensland 495-500c. Just a week later than that, cows jumped to 435-440c, and steers 510-535c, after some rain.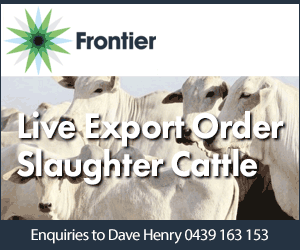 Prices have now fallen around a dollar a kilo (worth $350 on a 350kg steer carcase) since mid-March this year.
"There's certainly no evidence yet of the slaughter cattle market finding a bottom – either over the hooks or via the saleyards," a supply chain manager said yesterday.
Early physical sales this week have again come under considerable price pressure, with little interest shown from processors who already have their rosters covered with direct consignment cattle.
Roma store sale last week saw yardings rise 17pc while Dalby was up 40 percent compared with the week before.
Good young Angus trade steers at Warwick sale this morning were selling as low as 220c/kg, with better cows 235c liveweight, and bullocks 260c.
The export and domestic meat trade remains in a mess and heavily over-supplied – particularly domestic beef.
Export trim demand is one of the few segments showing a little more life this week, but still a long way from being 'vibrant,' one meat trader said. An Aussie dollar now trading in the mid US64c range was one of the only upsides, helping lift competitiveness of Australian export meat a little.
NLRS weekly kill numbers will be published tomorrow, after the seven-day results are issued.