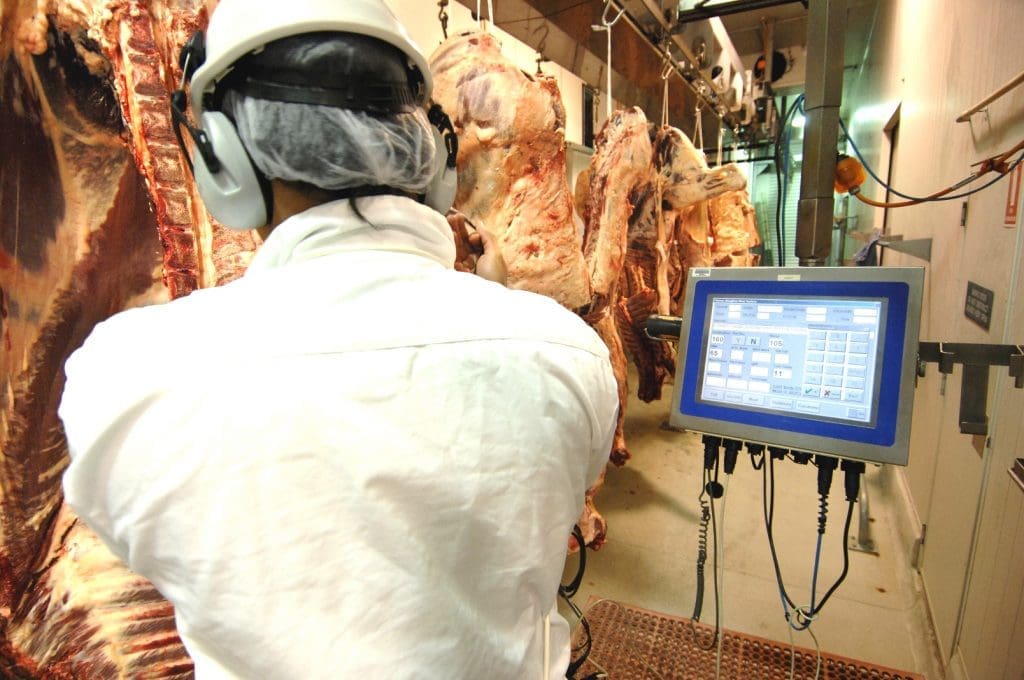 IT'S taken seven months, but for the first time this year, some export beef processor direct consignment grid offers have shown a 5-10c/kg uptick in prices offered this week.
Markets have shown a gradual and persistent down-trend since beef processors returned to work in January, coming off the record highs seen last year.
But most competitive export processors in Queensland this week have lifted their rates 5-10c/kg on slaughter cattle.
There's several reasons in play, discussions with trade sources suggest:
Recent rain across parts of Queensland and NSW has reduced pressure to sell for some cattle producers. "For those people who received some rain, they have a bit more choice again over sale decisions," one contact said.
There's been a rash of interest from southern processor operators in procuring cattle from further north, to fill growing supply gaps at home. That's happening both via the saleyards channel and out of the paddock. A strong contingent of large southern processors were operating at Roma this morning, pushing the market higher, and were active yesterday at Gunnedah and back at home at Wodonga (see references below). Further rain in the south has only heightened that interest.
Some multi-site northern processors are more current in cattle supply than they have been for some time, with forward bookings now out only a week or two in some cases.
The slaughter-worthy cattle numbers in saleyards offerings are particularly thin at the moment, with store types making up larger proportions of many yardings.
Several contacts are suggesting the traditional second-round musters in northern regions will be a little later this year, due to earlier weather – possibly September-October for the next big run.
In oats growing areas, crops in some areas that have missed out on rain are now on the knife-edge, and will run out of steam unless they get relief in the next fortnight or so. That could inhibit the supply of oats-finished bullocks later in the year, particularly from October onwards.
Grids lift 5-10c
Quotes seen from large competitive processors in the concentrated southern Queensland region this morning have four-tooth grassfed export ox at 530c/kg (up 5-10c), and cows 450c (up 10c).
Processor grid offers in southern states were unchanged this monring, at around 555c/kg for grassfed four-tooth ox in South Australia and southern NSW, with cows at 450c/kg in competitive grids in both regions.
Saleyards follow suit
The same response has been seen in saleyards this week.
Gunnedah sale this morning fielded a yarding of 2150 head, with additional processor buyer support from southern Australia noted. The extra competition saw cows as much as 18c/kg (liveweight) dearer, and strong demand and dearer trends through the grown heifers and other slaughter types.
This morning Wodonga sale saw just over 1000 yarded, with the highlight being the cow market, where all types were "keenly sought in long bidding duals," according to market reporter Leanne Dax.The better finished heavier types were 22c/kg dearer, selling from 240-292c/kg. Heavy steers gained up to 26c/kg, reaching a top of 310c/kg. Trade heifers and heifers made from 260-346c/kg.
Meat markets not responsible
None of the current price rise trend has anything to do with any signs of improvement in the export meat market, which remains in a poor state, demand wise, with lacklustre demand and product inventory building up.
Reports have circulated this week of quality loin cuts being shipped without a price, destined in some cases to be frozen down in North America to escape looming chilled 'pack date' issues. That's reflective of just how tough the export beef trade into north and south Asia and North America has been over the past month or two, as consumers watch their discretionary spending.
"It's certainly not palatable to processors to be lifting rates on slaughter cattle, while beef exports are as sick as they are," one processing contact told Beef Central this morning.
"There's still a glut of meat in the system, and we're a long way yet from having it behind us," he said.
Weekly slaughter numbers will be filed in a separate article tomorrow.