UNUSUALLY mild weather for late May is bearing some influence over slaughter cattle flows across eastern Australia at present.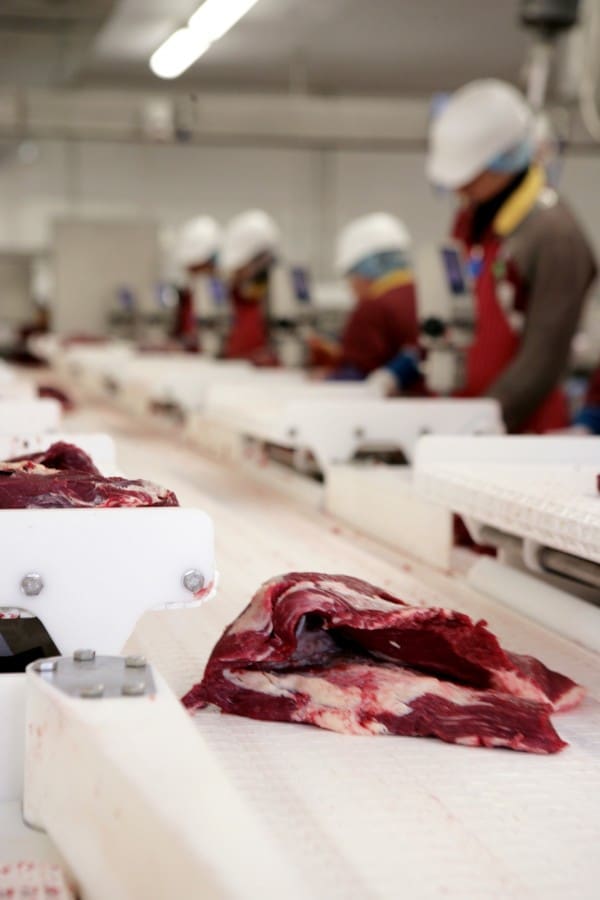 While last week's weather influence delivered widespread rainfall of 15-60mm in places, what's been lacking has been any real sign of cold weather to follow it.
Beef Central was in Ballarat last Thursday-Friday for the Angus conference, and conditions were remarkably clement, by local standards – even for a Queenslander. It's the same in most of the northern state, where daytime and night-time temperatures remain unusually high. Recent conversations suggest some areas have even produced a green shoot in the past few days, following rain.
While the weather's this kind, there's been no great compulsion for producers to lighten-off heading into winter, and it has arguably put a cap on flows of slaughter cattle in some areas.
Roma store sale today is apparently drawing for around 3500 head, a modest yarding for this time of year, perhaps influenced equally by last week's rain in the state's far west, as well as the mild weather.
"While the threat of frost is still absent, they'll hold those cattle as long as they can, because some are still putting on weight," one Queensland processor said this morning.
It suggests that when the first real blast of winter does arrive, however, there may be a surge in bookings – albeit brief, given the current state of the national cattle herd.
Most large processors in Queensland and northern NSW remain reasonably well-covered for cattle supply for the next two weeks or so, but the period from mid-June onwards still shapes up as a desolate patch. They certainly see no great 'depth' in the customary pre-winter turnoff, when it does happen this year.
Some processors reported a few isolated cancellations of slaughter stock last week, especially from areas like Thargomindah in Queensland's far southwest, where falls of 30mm or more halted mustering for a few days. A few other cattle were lost out of Central Queensland kills, but those cattle will be back on rail or road within days.
Strength in grainfed numbers
What's becoming increasingly evident is the depth of grainfed cattle that are supporting this year's modest beef kills across Eastern Australia. Grainfed numbers in those plants that kill a range of descriptions are little changed this year, while grassfed cattle – especially cows – is where the savage declines have occurred, compared with 2015 and 2016. Quarterly feedlot survey result due out in the next day or two will confirm that, with wide expectation that the COF (cattle on feed) figure for the end of March will be well-up on the previous quarter.
For obvious reasons, many processors have plenty of grainfeds on their books for coming weeks and months, and that's been quite deliberate. Several said they would soon enter a period where they are killing an unusually large number of forward-contracted grainfeds, particularly 100-day ox.
From now through to late July-August, more forward contracted cattle will be killed, than would normally be the case, as processors try to 'patch-over' the looming tight-spot.
That's reflected in recent anecdotal discussions with lotfeeders, many of whom have very little if any custom feed space available at present.
Grids little changed
Direct consignment price grids in Queensland and northern NSW have shown no change over the past seven days.
Current grid offers show four-tooth grassfed heavy steer offers ranging from 485c to 510c, and heavy cows 440-455c, depending on location and individual supply circumstances. A large export processor in northern NSW has offers for kills this week of 510c on four-tooth grassfed ox, and 455c on heavy cows. Some grainfed descriptions have lifted 5-10c in the past week or ten days, with 100-day ox around 525-530c.
Pricing on saleyards versus direct consignment cattle at present looks almost line-ball, when costs are taken into account.
Kills ease 1pc
Last week's Eastern states weekly beef kill to Friday (132,392 head) eased slightly off the season-high tally the week before, but numbers still remain 11pc down on this time last year.
Queensland's kill last week fell 2pc to 67,576 head, mostly due to a few rain disruptions, while NSW lifted 6pc to 32,268 head.
Further south, Victoria eased 3pc to 20,268 head; South Australia dropped 5pc to 7632 head, and Tasmania lifted 1pc to 4648 head.
Statistics: MLA's NLRS