POCKETS of rain of 25-50mm in parts of eastern Queensland and NSW over the past week were not enough to seriously impact processing operations, but have had some effect on young cattle and feeder prices in the paddock and saleyards.
A few consignments of slaughter cattle have been postponed this week due to rain, but not enough to impact processing schedules, companies told Beef Central.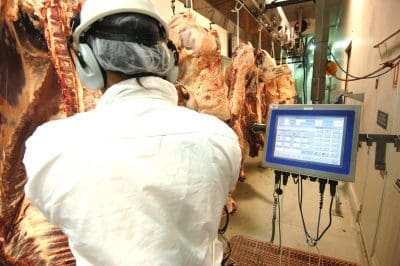 Most of the positive benefit appears to been in delivering a little hope to producers growing increasingly alarmed about the seasonal outlook.
"It's great for producer sentiment, but they'll need more in the next few weeks to have any real impact on pasture conditions," one large multi-site processor said.
Another Queensland operator said his business had had to do some shuffling of schedules due to rain impact and deliveries being pushed-back, but nothing serious.
As reported on Friday, a number of large processors in Central and Southern Queensland have extra Saturday shifts built into their schedules through November. JBS Dinmore did a Saturday shift on Saturday, while Teys has shifts scheduled last Saturday and again on 18 November, partly in response to producers facing extreme difficulties having lost country to fires.
Direct consignment booking spaces remain very tight through to the end of the year, with space bookings only on offer for the opening stages of 2024.
With six weeks' operations left for 2023 the 2023 season, one large company only has space for about 3000 head for its Central Queensland kill, and 3500 in southern Queensland.
In the saleyards channel, there's been reports from sales held this morning and yesterday of some healthy rises in young cattle prices, particularly (see summaries below).
"That's more about sentiment and confidence, than anything else. It will take some decent follow-up rain to have any material impact on pasture growth," one trade contact said this morning.
"While incredibly welcome, the rain has not been enough to do a lot in terms of pasture growth – it's more about delivering a little psychological boost to producers," another contact said. "A lot more will be needed before Christmas to start to get people in Queensland and northern NSW out of trouble," he said. "But it has to start somewhere."
Grid prices remain steady
While there have been a few 'plus 10c' offers thrown around early this week to get things moving, the official direct consignment offers from large Southern Queensland processors this week still has four-tooth grass heavy steer with an implant from 415-440c (some offers 10c higher for HGP-free cattle) and heavy boner cows 355-360c/kg.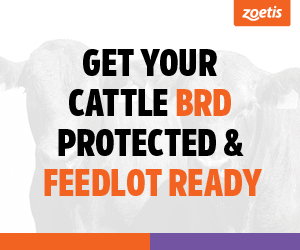 Some Queensland operators are again not offering quotes at all this week, happy with their current bookings through to Christmas closure. Central Queensland operators remain on the same rates as processors in southern parts of the state, or 10c behind.
Southern states processor offers are also little changed this week, although some operators were considering their options this morning. Some quotes are currently withdrawn.
In eastern parts of South Australia, active quotes this week have four-tooth grass ox on 415c/kg, and 360c/kg on heavy cows, while southern NSW has PR grass steers on 395c/kg and 300c on cows, although the cow demand is currently limited, at best.
Lift in feeder prices
There's been a small (but in the context of recent trends, significant) rise in feeder steer values in Queensland this week – at least partly in response to recent rain.
Fairly typical of the trend, one large grainfed supply chain lifted its feeder rates by 10c/kg to 230c/kg delivered downs yesterday, for flatback heavy feeders suited to 100-day programs. That matched competitors who moved late last week, described as partly weather related, but also simply 'not buying enough' to match current requirements.
Some feeder spot quotes on the downs are already considerably higher than that.
There's not yet any sign of March forward contract prices on 100-day grain finished cattle, but supply chains continue to show reluctance to commit too far forward, due to market price uncertainty. February rates were generally around 540-550c/kg. Forward contracts for March  normally come out around the twentieth of the month, three months prior, to accommodate 105 days in the feedyard – but as the market has softened this year, lotfeeders offering forward contracts have inevitably been leaving it 'until the death' to offer contract rates.
"Regardless of what the meat markets are doing, grainfed supply chains will be dictated mostly by the weather for March delivery," one supply chain contact said.
"If it rains again, prices might look a little more attractive than if it doesn't rain," he said.
Some saleyards trend higher
There was only 630 yarded in a rain-influenced Warwick sale this morning. The isolated useful falls of rain across the regular supply area reduced supply. All the usual processors and wholesalers were present and operating along with feeder operators and improved restocker buyer interest, which lifted prices on yearling steers by 10-54c/kg. Yearling heifers lifted by 15c and more in places. Bullocks improved by 15c with cows lifting from 6c to 25c/kg.
Young bullocks to processors made 235c to average 231c/kg. Light cows to processors sold from 127-169c/kg, heavy score 2 cows sold from 150-177c with the score 3 and 4 cows at 178-194c.
Demand and competition were described as strong in a larger yarding of 1516 head at Gunnedah this morning. Medium and heavier yearling steers were keenly sought by lotfeeders with some restocker activity, resulting in dearer trends of 20-25c/kg.
Well finished heavy trade sold to a dearer trend averaging 17c better with competition from lotfeeders. There was not a lot of change in the plainer-conditioned cow market while the well finished heavyweights saw a trend as much as 20c dearer along with some quality improvement.
Wodonga sale this morning yarded only 1020 due to Melbourne Cup Day holiday.  The smaller group of buyers impacted on competition.  The market struggled to find a base while vealers continued to face a downward swing.  In the trade market competition among domestic buyers was erratic. Trade  heifers prices firmed as the sale progressed to sell from 155c to 245c/kg. Trade steers sold from 145c to 256c/kg. Cattle in the export categories, weighed mostly 500-750kg. While only a small group of buyers were present all were selective contributing to a price drop of 18c to 35c/kg. Heavy steers and bullocks sold from 160c to 207c/kg. A small group of buyers were active at the cow sale and weaker competition for heavy cows, led to a drop in prices of up to 15c/kg. Heavy cows fetched from 145c to 189c/kg, whereas lean plainer grades made 122c to 172c/kg.
Yesterday's Forbes sale yarded 1153 head, unchanged from the previous week. Quality continued to be very mixed. Yearling steers lifted 3c to 5c/kg. Processors paid from 185c to 220c for some handy runs of finished cattle. The plainer types to feed received from 165c to 227c/kg.  The heifer portion remained fairly steady with those to feed selling from 155c to 195c/kg. Processors paid from 165c to 215c/kg for the better types.
Heavy steers and bullocks were 2-5c better to sell from 175c to 213c/kg. Cows held fairly firm with heavy 2 score from 135-160c and 3 score 155-185c/kg.