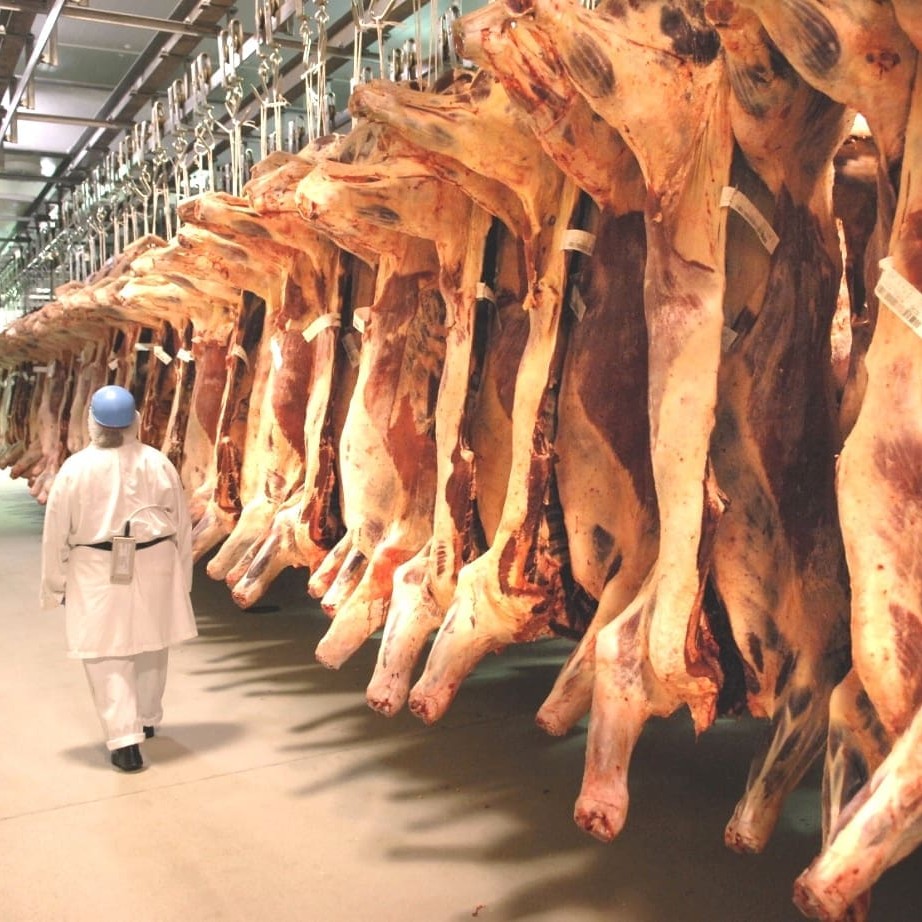 A week or two ago the notion of a wet start to the 2013 slaughter season would have seemed unfathomable, but mother nature has a habit of throwing up unexpected surprises at this time of year.
Many eastern states processors drawing cattle out of regions impacted by Cyclone Oswald and the intense low which swept down the coast creating the long-weekend deluge, are either closed, or struggling to raise killable numbers this week due to road access and logistical problems.
In fact, looking back at 2012 and 2011, circumstances are not that different. The distinction this year is that most affected processors spoken to yesterday anticipate getting back to normal routines much more quickly this year.
Damage to road and rail infrastructure is much less than that seen in the past two years, and confined more to coastal areas. Once major road access is restored, kills should recover again quite quickly, processors say. That's partly due to the fact that vast heartland beef producing areas further west received little or no beneficial rain out of the tropical low.
There were still closures and load limits in place on the Warrego Highway both east and west of Chinchilla and the Millmerran/Wyaga road today, holding up big lines of western cattle, including one consignment of 400 head booked for Teys Beenleigh's kill this week.
Damage to the Rockhampton QR railhead could also pose logistical problems in getting processed chilled and frozen beef to Brisbane for export, for some days at least, local processors said.
Cattle booked earlier for slaughter this week have in some cases been put back seven days, suggesting strong kills from Monday next.
While there is still considerable uncertainty at some locations, a brief snapshot of the situation at major Queensland export plants this week is provided below:
Nippon Oakey cancelled its kill yesterday, but was working through an 813-head tally today and expects normal kills for the remainder of the week
JBS Dinmore skipped its kill yesterday, but was running a shift today. JBS Rockhampton killed yesterday, but was likely to be affected from today onwards as the level of the Fitzroy River continues to rise from earlier upstream falls. JBS Townsville killed as normal yesterday, and was likely to put a kill together for the remainder of the week.
Teys Australia killed at Lakes Creek (Rockhampton) yesterday, and boned that beef today, but like JBS was uncertain for the remainder of the week due to rising Fitzroy River levels and local infrastructure damage. At this stage Lakes Creek will close Wednesday to Friday, with a return to killfloor operations on Monday next.
Teys operations Biloela will be much the same, re-opening next Monday, while Beenleigh was dormant yesterday and today, but plans to kill as normal from tomorrow, Thursday.
Borthwicks Mackay started its annual three-week seasonal closure on Friday, which may be fortuitous timing, as it has turned out.
South of the border, the Northern Cooperative Meat Co plant at Casino was using only one of its two floors yesterday and today, effectively halving the beef and veal kill, but expected to be back to full strength by tomorrow.
Grid prices appear to have changed little since the onset of the rain last week, but that may change to producers' advantage once cattle start to move again, if there are signs of a shortage.
Last week's Eastern States kill, completed before the true impact of the rain started to be felt, showed an expected surge in activity as more large export sheds returned to work after the Christmas holiday break.
The Eastern States tally of 127,7352 reported by the National Livestock Reporting Service was up about 9 percent on a week earlier, driven mostly by more Queensland processors returning to work.
The Queensland weekly tally to Friday lifted 23pc to 57,499 head, while NSW also rose by 1pc, reaching 34,522 head. Southern states were little changed, with Victoria processing 22,413 head (-5pc); South Australia 8267 head (+1) and Tasmania 4651 head (+2pc).
MLA's chief analyst Tim McRae said historically-speaking, the southern Queensland/northern NSW processing sector could 'normally' expect somewhere between two and four weeks of rain-affected kills during the period from January to March, and 2013 was shaping up as no exception.
"We always take that prospect into account when we are doing our yearly forecasts," he said.
Asked whether the latest weather event would greatly change MLA's recent 2013 Industry Projections forecast, which was constructed as the extreme hot/dry spell set in, he said any shift was not likely to be extreme.
Reflecting of the change in seasonal circumstances, MLA's Projections this year has average carcase weights at 283kg, a 4.5kg decline from last year's record 287.5kg.
"If we are going to see more cattle coming to slaughter because of generally drier conditions, then we would expect them to be lighter. But this year's forecast of 283kg is still the third highest figure on record," Mr McRae said.