THE rapid decline in US beef production since COVID-19 forced large numbers of meat plants to close or reduce throughput is an underlying factor in a sharp rise in Australian direct consignment slaughter cattle grid prices this week.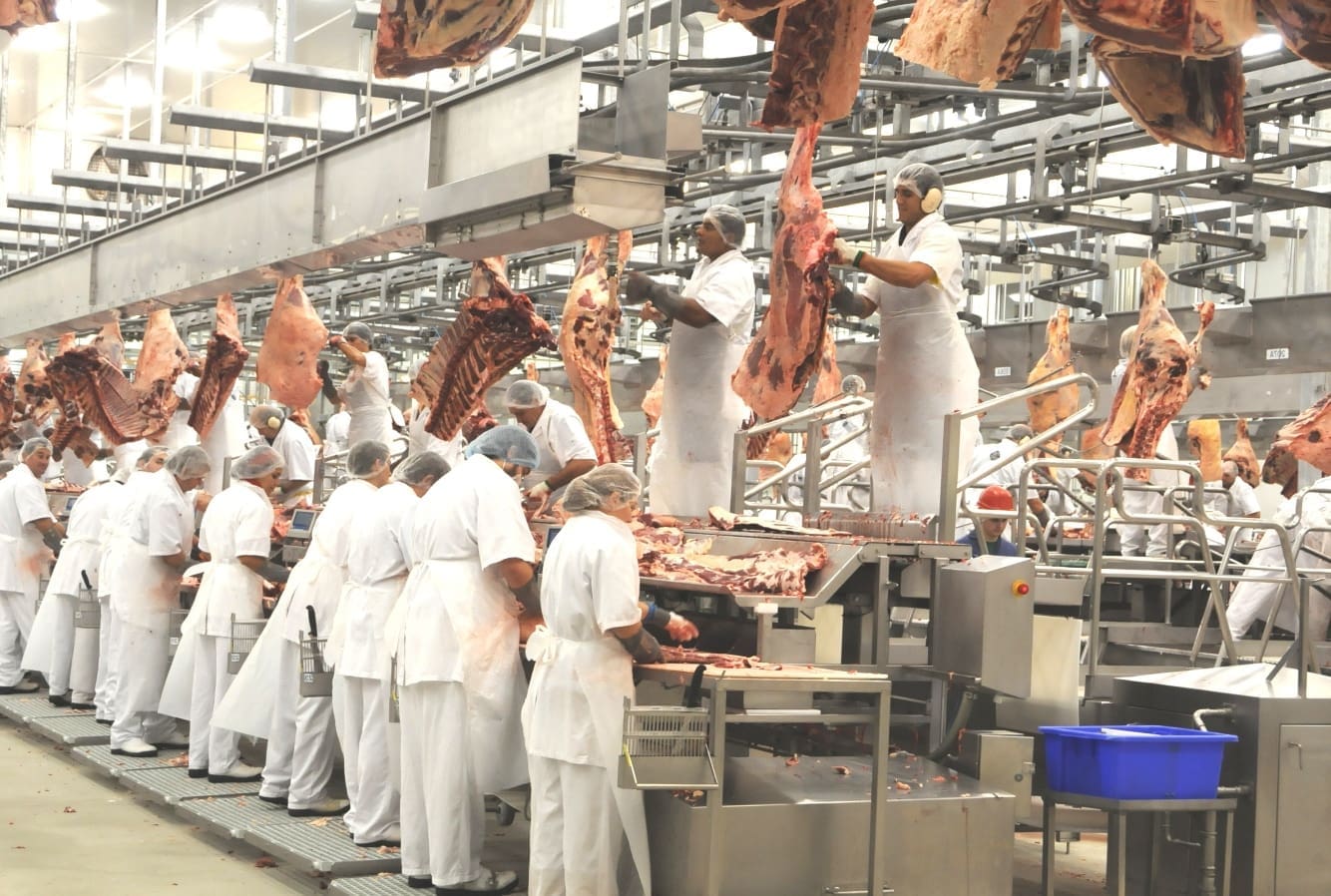 Direct consignment processor grids have leapt 20-30c/kg since the weekend, with prices in southern Queensland now at 590-600c on four-tooth Jap ox, and 520c/kg on heavy cows.
Central Queensland rates are 10c/kg behind that, while grids in southern states currently show best offers of 595c on four-tooth ox, and 540c on cows.
Slaughter cattle prices have been particularly volatile since the middle of February. In one large Queensland processor's grids, cow prices were as high as 580c/kg in places three months ago, before collapsing by a dollar to 480c a month or so ago, before lifting again in recent weeks by 40c, back up to 420c.
Two key factors have been proposed for the latest 30c/kg in grids – one longer term, the other shorter term.
Quite dramatic declines in rates of slaughter in the US beef industry, as a result of COVID-19 is the first. USDA's Agricultural Marketing Service latest figures for total red meat production for the week ending May 9, showing beef slaughter for the week at 452,000 head, down 32.2 percent or 215,000 head on the same week last year. It's the fifth consecutive week of dramatic declines in US beef kills.
Analyst Steiner Consulting a week ago suggested US fed slaughter in late April was down 44pc from mid-March, and US beef plants at the time might be running at an average 55pc of capacity.
More US beef processing facilities are lining up to return to work in coming weeks, but the nation's weekly beef thoughput, for the timebeing, remains historically low (see Steiner's graph of US fed steer and heifer slaughter below).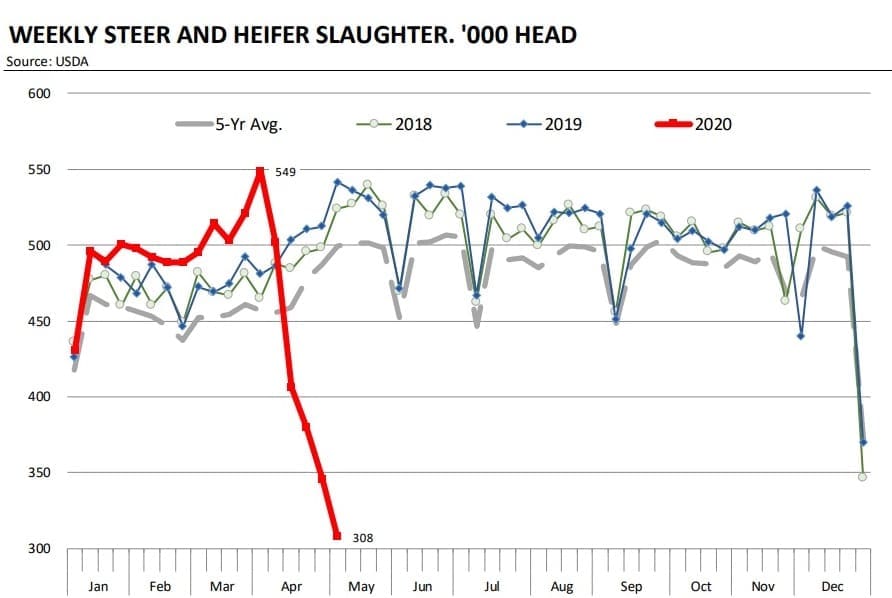 Australian processors say that has opened up demand opportunities for Australian beef – not only in the US itself, but also in other premium markets especially in North Asia where US exports would normally compete directly with Australia's.
The opportunity has been translated into the latest rise in grid offers, they say.
Drought impact has bearing
The other longer-term factor is the general shortage of killable cattle that continues to plague the Australian industry this year, brought on by two years of drought. Heavy feeders are also proving very hard to source at present, for the same reason.
Processors told Beef Central the latest rise in grid offers had stimulated supplier interest, but not necessarily to the extent that would be expected, if cattle numbers were higher.
"It's certainly not as if the tap has been turned on," one livestock manager said this morning.
"There's always the risk of raising prices, when the cattle simply aren't there, in which case it doesn't matter how high the offers go."
NLRS over the hooks reports issued today indicate that NSW grid rates last week averaged 563c/kg for four-tooth grown steers (up 25c on average over the week before), while best heavy cows averaged 517c/kg (up 22c). In Victoria, over the hooks offers on steers last week averaged 595c/kg, up 9c on average on the week before, while best heavy cows made 513c, up 5c.
Saleyard prices across southern and northern regions for the past week or two have been well ahead of weight-and-grade offers from processors, and processors have had to react to avoid pushing more cattle – especially cows – towards saleyards.
Slaughter cows that were worth around 240c/kg at Dalby saleyards only three weeks ago, are today worth in the 270-280c/kg range. At a dressing percentage a bit over 50pc, that represents a 540c/kg carcase, over the hooks. As Beef Central reported last week, cows made up to 300c/kg in some southern saleyards over the past fortnight. Discount saleyards costs, commissions and yard fees out of the equation, and saleyard cows are probably still slightly better than direct consignment.