SUPPLY, demand and capacity factors have delivered another big surge in direct consignment slaughter cattle pricing this week, with both cow and steer offers rising sharply since Friday.
Best offers from competitive Queensland processors this week have four-tooth grassfed heavy ox at 830c/kg and heavy boner cows 775c – both up another 20-25c, and hitting another round of all-time highs.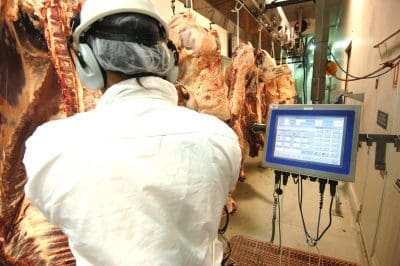 Another large Queensland processor was considering their position this afternoon, but sounded resigned to having to lift rates to match its competitors.
The latest adjustments follow similar rises a week before. A fortnight ago, our weekly kill report still had had best offers on cows in Queensland at 730c, and four-tooth steer 790c – although some large participants were not actively quoting that week, still working through their backlog of grainfeds and battling staff attendance issues due to COVID.
It means rates on cows have now lifted around 45c and steers 40c since the start of February.
Several influences appear to be in play. As described last week, processors' capacity to operate has lifted a little more quickly than they had anticipated, as staff returned to work after the earlier COVID illness and isolation issues smashed manning capacity.
It has meant that current slaughter cattle bookings are not aligning with some plants' heightened ability to process stock. One senior processing contact said his business was 'very current' at present, with only limited bookings into next week.
Additionally, the good season means slaughter cattle are not coming forward, as processors would like, because their owners are content to add as much weight as possible before putting them on the truck.
The other big factor is healthy domestic and international meat demand, as the Omicron wave starts to clear around the world.
In US$ terms, imported Australian and NZ frozen 90CL blended cow beef for hamburger patties was quoted on Friday at US310c/lb, up US73c or 31pc on this time last year. That's the highest price level seen since a brief spike in late 2019.
In its US imported beef market commentary on Friday, Steiner Consulting said it thought lean beef demand in the US presently was "excellent", and the only reason why imported beef prices had not escalated further was due to ample US domestic manufacturing beef supply in the spot market (due to worsening drought across the central and western cattle regions of the US).
More on imported beef prices in a separate report later this week.
Kills continue to rise
The seven-day national slaughter reported by NLRS continued to climb last week, reaching 95,868 head – a new high for the 2022 season. Volume was still significantly below this week last year however, showing a 7pc deficit.
Queensland's kill continued to lift, as more plants restore manning levels after earlier COVID problems with staff. The state's seven-day kill reached 46,551 head, up another 2pc on the previous week.
A key feature of the Queensland kill again last week was the historically low female percentage of the kill, with cows and heifers accounting for only 30.7pc of the overall number. The week before females contributed only 25.6pc – perhaps an all-time low, and the average figure for the past six weeks since most Queensland processors got back to work after the holiday break has been just 28pc.
It suggests that herd rebuilding is still in top gear, and it may be some considerable time before female kills get back anywhere near the 47pc figure which signals the turning point between herd expansion and contraction.
NSW kills last week eased 1pc to 27,433 head, but was only about a thousand shy of this time last year. Victoria recovered a little of the previous week's lost ground, reaching 11,109 head, but still down 35pc on a year ago. South Australian processors accounted for 3722 head, while Tasmania lifted sharply to 4062 head, after an earlier February slump. Western Australia's tally reached 2981 head, continuing a recent steady run of weekly kills around 3000 head.
Record high carcase weights
One important feature helping offset current low rates of Australian slaughter is carcase weights.
ABS records released last week showed the fourth quarter of 2021 produced all-time record carcase weights averaging 315.6kg across Australia, and 326.5kg in Queensland.
Average carcase weights have risen steadily from around 280kg in 2011, hitting just short of 300kg in 2017, before drought saw weights decline over the next two years.
The current heavy reliance on lotfeeding is a major contributing factor, however the sequence of solid seasons is also helping underpin current weights on all slaughter cattle. Low female slaughter is also contributing to overall heavier carcase weights.