RECENT advances in new-season slaughter cattle grid prices have failed to have any discernible impact on rates of slaughter across eastern Australia, with January production and export levels rivalling the seriously flood-impacted year of 2011.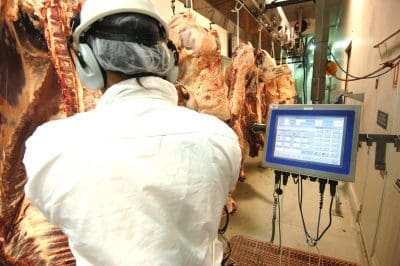 Direct consignment slaughter offers from competitive processors are largely unchanged this week, after rising appreciably during early and mid-January.
Current offers from competitive Queensland processors for four-tooth heavy steers sit at 690c/kg (some of those offers HGP-free only), surpassing last November's previous record by 10c/kg. Cows in Queensland have also matched last November's record levels, with heavy descriptions again at 600-620c/kg in Queensland grids this week.
It's clearly evident that the big money on offer is failing to flush-out suitable slaughter cattle at this time of year, reflecting the big drought shadow that will be a part of the slaughter market for the next year or so, at least.
NSW grids this week saw four-tooth ox at anywhere from 600-645c (HGP-free) and cows 580-590c. In South Australia, best quotes seen included 645c for heavy four-tooth steer (HGP-free) and 590c/kg on heavy cows.
In early physical sales this week, numbers lifted sharply after the holiday shorted week last week.
Gunnedah sale this morning almost doubled the previous yarding, offering 1610 head. Heavy grown steers to processors sold on a firm to dearer market trend with premiums for the younger age group. There was an increased supply of older steers penned. The condition of the cows penned was very good with quite a few at the upper end of condition scores. The market for prime 3 and 4 score cows was dearer by as much as 14c/kg. The heavy weight 5 score cows saw a firm to cheaper market trend with a greater selection available.
Barnawartha sale this morning yarded 1500 head. Grass-finished yearling steers sold to significantly dearer trends averaging 427c/kg. The heifer portion was mixed and despite this buyers operated with more intensity pushing prices 38c higher to average 422c/kg. Feeder steers were in limited numbers and prices were 10c dearer for medium weights averaging 425c/kg. Heavy steers and bullocks were in reasonable numbers. Quality was excellent with buyers paying a premium for the younger stock. Heavy C3 steers and C4 bullocks sold 9c to 15c dearer to make from 350c to 400c/kg.
Pakenham sale yesterday yarded 1319, doubling the previous yarding. Trade cattle gained 10c to 15c/kg and more in places with strong store competition playing a significant role. Grown steers lifted 15c/kg with feeder orders keen while bullocks to processors held firm. Heavy grown heifers improved 5c/kg. Manufacturing steers lifted 15c/kg. Cows sold 5c to 10c/kg dearer and more in places while heavy bulls eased 5c/kg. Grown steers made from 384c to 409c/kg. Bullocks sold from 370c to 401c/kg. Heavy grown heifers showing good finish made from 323c to 372c after a top of 405c/kg.
Weekly slaughter statistics compiled by NLRS have been delayed this week, due to late lodgements. A summary will be added to this report when they arrive.
Particularly slow start to processing year
The incredibly slow start to the 2021 beef processing year is still clearly evident. January is now shaping up to the lowest monthly beef kill, and by extension, January beef export period, since at least 2011, when widespread flooding impacted operations in Queensland, NSW and parts of Victoria.
Progressive export figures for the month, up to 22 January, show total beef and veal volume to all markets at just 34,106 tonnes. With barely a week's trading left to complete the month, January is shaping up to be one of the lowest monthly export shipment periods in history.
January last year, for example – before widespread rain fell in March/April, saw monthly exports of 79,200t.
We'll file a report on Australia's January monthly beef exports after the data is released tomorrow.