DIRECT consignment offers from processors across eastern Australia were largely unchanged this week, as access to slaughter cattle continues to tighten leading into the end of financial year.
Some supply chain managers are anticipating a mild rise in slaughter cattle access in early July due to tax reasons, but none of the contacts spoken to for this report consider there will be any weight to it.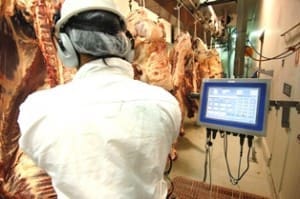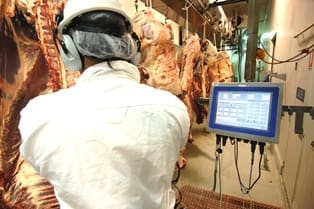 A number of large processing plants, including JBS Dinmore dropped more shifts last week, as cattle numbers proved too meagre to raise a full weekly kill.
That comes despite a further 10c/kg in rates seen early last week, which has had negligible effect on filling rosters.
Grids this week show four-tooth steers from competitive processors in southern Queensland from 620-630c depending on location (some of the higher offers are for HGP-free cattle only), and best heavy cows 550-555c. Central Queensland offers were typically 10c/kg behind those rates this morning.
No changes were evident in southern state grids this week, after some sharp rises a fortnight earlier. Among publically disclosed grids, Naracoorte and Wagga are currently offering 610-615c on four-tooth grass steers, and heavy full-mouth cows 560c.
A large northern NSW export processor has current offers for kills this week of 540c/kg on heavy cows and 560c/kg on four-tooth grown steers, no HGP.
Over the hooks indictors published by NLRS this morning showed NSW grids last week unchanged, with cows 280kg+ at 543c, and four-tooth grown steers 595c. Victorian grids trended higher again last week, with grown steers up 7c to 636c on four-tooth types, while cows were unchanged at 521c on best 280kg+ descriptions.
Tough meat trading conditions
Particularly tough export meat trading conditions are evident at present, being driven in part by a surprisingly rapid turnaround in the fortunes of the US meat packing industry.
Larger volumes of competitively priced US product are appearing in key markets like Japan and Korea, making life difficult for Australian traders.
After being paralysed by a series of packing plant closures due to COVID-19 infections in April and May, US meat packers were back to close to pre-COVID capacity last week, US reports suggest. Estimated US cattle slaughter for the week ending June 20, 2020 was 656,000 head, or 98.2pc of year-earlier levels.
Added to this, delays in slaughter due to packing plant closures has added dramatically to US fed carcase weights, as the recovery has gained momentum. For the year-to-date, steer and heifer carcase weights have averaged 12.5kg heavier than last year, while average carcase weights in the ten weeks to June 6 were a colossal 17kg heavier than last year.
Weekly beef production is likely to exceed year earlier levels for the third quarter and perhaps for the balance of the year, US analysts said this week.
However the backlog of fed cattle will continue to plague US feedlots and fed cattle markets for many weeks, analysts said.
Wholesale boxed beef prices have dropped nearly back to pre-COVID-19 levels and may go lower into northern hemisphere mid-summer, as abundant third cattle beef production could highlight potential recessionary demand weakness.
All this may push more US chilled beef into export markets, in direct conflict with Australia.
Weekly kill
Eastern states slaughter numbers continue to labour, heading into the end of June.
The week ended Friday showed a five-state kill of 123,136 head, some 2pc better than the week before, but a full 20pc behind this same week last year.
For reasons described above, Queensland's kill fell 8pc last week to 61,097 head – back 25pc year-on-year. NSW lifted 14pc last week (31,025 head), but that rise was primarily due to the Queen's Birthday holiday the week before stripping large numbers out of the system. In year-on-year comparisons, NSW last week was 12pc down on 2019.
Victoria also lifted 16pc last week to 23,167 head – again due to public holiday impact the week before – but was 14pc down on last year. For similar reasons Tasmania also lifted 12pc on the previous week to 4504 head, but was 10pc in arrears compared with last year.
South Australia lifted 2pc last week to reach 3342 head – down 29pc on a year ago.