REDUCED manning levels per shift, and fewer weekly shifts are becoming increasingly widespread across eastern Australia's processing industry through July, as the constricted access to slaughter cattle has further impact.
July and August are notoriously difficult for processors to fill at the best of times, but the current procurement conditions after two years of drought are making the headache bigger than normal.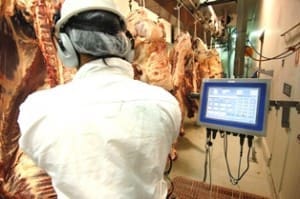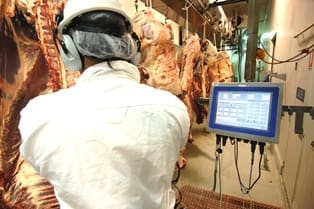 Last week's five state kill was down 4pc on the week before at 122,068 head, representing a 19pc decline from this week last year.
Some large export plants have scheduled week-long maintenance closures in coming weeks to try to escape the worst of the winter lull, on top of scheduled days off as procurement becomes increasingly challenging.
Eastern states beef kills have averaged only a little over 123,000 over the past four weeks.
There was a general easing trend in saleyards slaughter cattle prices across parts of eastern Australia again this week, with rates now coming into closer alignment with direct consignment slaughter offers.
Saleyard throughput this week was also showing signs of decline, with Barnawartha slashed to an offering of 720 head, Gunnedah dropping a thousand head to just 500, and Forbes offering less than 500 head.
This week's blast of cold weather may flush a few more cattle out as feed quality deteriorates to help fill rosters, but the next couple of months continue to look grim for processing requirements.
Southern Queensland processor grids this week remain unchanged, with four-tooth grassfed steers at 620-630c depending on location (some of the higher offers are for HGP-free cattle only), while heavy cows sit at 570c/kg. Central Queensland offers are typically 10c/kg behind those rates this morning.
No real changes were evident in southern state grids again last week. Among publically disclosed grids, Naracoorte and Wagga are currently offering 615c on four-tooth grass steers, and heavy full-mouth cows 560c.
A large northern NSW export processor has current offers for kills the current week of 560c/kg on heavy cows and 580c/kg on four-tooth grown steers, no HGP.
Tough export meat trading conditions continue to prevail, with flat international demand in many markets and a rising export challenge from US processors now back up to full capacity after earlier COVID closures. Larger volumes of competitively priced US product are appearing in key markets like Japan and Korea, making life difficult for Australian exporters.
Large rates of processing in the US is pushing imported meat prices lower, with imported lean trim last week in the US quoted at less than 685/kg in Aussie currency terms, down more than 16pc since late May, when US processors were battling temporary closures due to COVID.
Processing stakeholders attending this morning's Brisbane Show branded beef competition suggest some creative solutions are being found among the export beef plants that were suspended from supply to China over documentation issues back in March.
Several are understood to have organised service kills for their non-HGP cattle through other China-eligible chilled plants, most of whom would obviously be happy to get the business in order to preserve their throughput levels and underpin operating efficiency.
In the weekly NLRS slaughter report issued this morning, Queensland's kill to Friday declined 6pc to 60,922 head, down 24pc on this week last year. The NSW tally eased 3pc to 29,725 head, while Victoria was unchanged at 23,205 head. South Australia's kill eased 1pc to 3213 head, and in Tasmania, production rose 2pc to 5003 head.