A SERIES of short working weeks ahead, container access issues and a gentle rise in supply as the effects of March's record wet weather event pass have kept a lid on price movements in the direct consignment slaughter cattle market this week.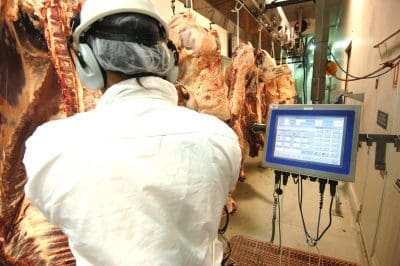 Processors told Beef Central this morning that supply was now more closely aligned with demand, when operators' current ability to service numbers was taken into account.
Three short killing weeks either side of Easter (14 and 17 April) and Anzac Day (25 April) will somewhat limit demand for slaughter stock through to the end of next month, and at a local level, the start of annual agricultural show season will have further impact. Toowoomba Royal Show being held this week, for example, will reduce beef production, given the concentration of large processing plants on the inner Darling Downs that will schedule a show holiday this Friday.
Shipping container access limitations remain yet another factor in the equation for processors, and it's not unusual to see a small decline in offers around this time of year, as a few more cattle hit the market in Queensland.
After Easter, the stock camps in the large northern and western pastoral zones will start to activate as conditions start to cool off, delivering larger runs of cull cows and grass steers through to mid-year.
Queensland processors say the delays and congestion in export shipments caused by earlier floods had now largely passed, but the underlying difficulty in accessing refrigerated shipping containers remained.  Some COVID-related absenteeism among staff was also still evident, one larger operator said.
Most processor direct consignment slaughter grids eased 10c/kg the week before last.
Best offers from competitive Queensland processors this morning had four-tooth grassfed heavy ox at 820-825c/kg (depending on processor location) and heavy boner cows 755-760c. Those rates are still up 10-15c on grids seen as recently as mid-February.
Southern states are more or less on par with those rates.
There were delays in supply of statistics from some processors this week for the NLRS slaughter reports for the week ended Friday. A summary will be added to this report when they come to hand.