DIRECT consignment price grids are largely unchanged across eastern and southern Australia this week, as country starts to dry out after earlier rain and the first glimpse of winter appears on the horizon.
Some Queensland processors raised their offers 20c/kg on heavy grass steers last week, while slaughter cow rates increased 10-15c/kg, partly in response to supply challenges caused by wet weather.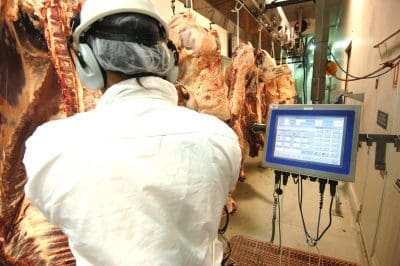 Those price offers remain unchanged this week, with several operators reporting a little more response in terms of bookings, as mid-April approaches.
Best offers seen across southern Queensland this week included heavy four-tooth steer, grassfed from 630c to 660c/kg (some of those offers HGP-free only), and 580-585c on better cows. The 100-day grainfed bullock, spot price, is 665-670c/kg among competitive processors. Central Queensland prices are typically 10c/kg behind southern parts of the state this week.
Further south, there has been only minor grid price adjustments, with southern NSW public quotes this morning at 645c for four-tooth steer (10c less for HGP), and cows 590c. Competitive processors in South Australia this morning were offering 655c/kg on four-tooth steer and 600c on cows.
Low slaughter impacting exports
As Beef Central reported last week, Australia's March beef exports hit ten-year in-month lows, reaching just 88,400t to all markets, as a result of cattle slaughter now at 20-year lows.
The US, for example took just 12,600t for March, down 30pc on the same time last year. The first quarter (January-March) US trade was down 44pc on the same period last year.
Cattle slaughter hits 20-year low
The National Livestock Reporting Service reported Australia's lowest March quarter slaughter in over 20 years, at just 1.206 million head
"If the first quarter of the year is anything to go by, 2021 is on track to see a historically low slaughter record," NLRS said.
Continued rainfall and an abundance of feed in many cattle producing regions has ensured tightening domestic supply of finished cattle. The Easter lull brought a mere 72,000 head to market for the week ending 2 April.
Recent rainfall across the eastern states, and Queensland in particular, will continue to support restocker intentions, MLA suggested, placing pressure on finished cattle supply throughout the autumn and winter months, with the hope of an uptick later in the year.
With lotfeeders continuing to pay premiums in the market, some restockers have looked to sell off weaners or yearlings to backgrounders or feedlots and not feed out to heavier weights on grass to capitalise on strong prices. This has resulted in a higher proportion of grainfed cattle going to slaughter during the last month.
As more cattle are retained, lotfeeders are likely to stay active and support a larger contribution of finished product, until the effects of the rebuild come to fruition and grassfed stocks can better support production, MLA said.
Nevertheless, cattle coming off grass, particularly in NSW, are entering saleyards and abattoirs with great condition, evidenced by record weights across the supply chain.
The BOM three-month outlook (April–June) for the eastern states isn't as promising as the first quarter of the year, potentially allowing some respite for processors and prompting more finished stock onto the market. Abundance of feed and high demand will continue to apply price pressure until conditions deteriorate or volumes significantly increase.
While all beef kills were historically low during March, the female proportion is particularly acute, representing between 42pc and 44pc of total numbers of the past four weeks, suggesting herd rebuilding is now underway in earnest.
Delays on delivery of kill data from processors have again held-up this week's NLRS weekly kill report, for the seven days ended Friday. Statistics will be added to this report when they arrive. Here's is NLRS's note to stakeholders:Unfortunately due to several processors this week failing to submit data on time, the NLRS cannot provide a accurate report and will delay publishing this weeks figures until appropriate. 

The NLRS consider the Slaughter report extremely critical to the industry, and are continually improving to mitigate a recurrence of a delayed report. Feel free to contact the NLRS for further information and the team will respond at the earliest opportunity.