Recent advances in new-season slaughter cattle grid prices have taken a breather this week, maintaining the new record levels set in some regions a week or ten days earlier.
As reported last Tuesday, offers from competitive Queensland processors for four-tooth heavy steers have reached an unheard-of 690c/kg (some offers HGP-free only), surpassing last November's previous record by 10c/kg. Cows in Queensland have also matched last November's record levels, with heavy descriptions again at 600-620c/kg in some Queensland grids this week.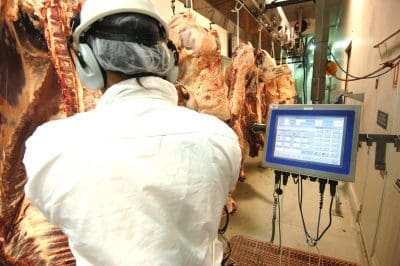 It's clearly evident that the big money on offer is failing to flush-out suitable slaughter cattle at this time of year, reflecting the big drought shadow that will be a part of the slaughter market for the next year or so, at least.
NSW grids this week saw four-tooth ox at anywhere from 600-645c (HGP-free) and cows 580-590c. In South Australia, best quotes seen included 645c for heavy four-tooth steer (HGP-free) and 590c/kg on heavy cows.
While there were no Tuesday sales held yesterday due to the Australia Day holiday, physical sales held early this week have mostly maintained recent momentum, and setting a few records at some locations.
Forbes sale on Monday yarded just 514 head, mostly plainer and lighter cattle. As a result cows were 9c cheaper on average with the medium weight cows making from 270-285c/kg and the heavy 3 and 4 score types sold from 288-302c.
Pakenham on Monday yarded just 500 head in a slightly easier market in most categories. The absence of Australia day kills may have curtained processor demand somewhat. The young cattle and most of the grown cattle sold from unchanged to 10c/kg cheaper. Heavy beef bred cows sold firm and the light to medium weight cows which were mostly dairy bred sold from 5c to 15c/kg lower on last week.
Barnawartha this morning yarded just 240 head after prices trended downwards last week, with most categories (albeit thinly traded) showing price gains, while this morning's Dalby sale, offering around 4500 head, saw some startling prices paid, especially for feeders. One contact quoted 420kg flatback feeders around 470c/kg at Dalby this morning. More detail in tomorrow's report.
Particularly slow start to processing year
The incredibly slow start to the 2021 beef processing year is still clearly evident, with the seven-day Eastern States kill for the week ended Friday at just 92,010 head. That's a modest 6pc rise from the already-low previous week, but sits 38pc below this same week last year.
The current week's kill will be further impacted by yesterday's Australia Day public holiday, when data is released next Tuesday.
January is now shaping up to the lowest monthly beef kill, and by extension, January beef export period, since at least 2011, when widespread flooding impacted operations in Queensland, NSW and parts of Victoria.
The three large eastern states are most seriously affected, all in deficit by large double-digit percentages compared to the same week last year.
Queensland's kill last week reached just 38,402 head, down 3pc on the week before and 47pc behind this same week in 2020. Within that, the female component of slaughter has declined 71pc since this time last year.
In NSW it was a similar story, with last week's tally at 28,946 head back 20pc year-on-year, and Victoria down 37pc at 17,793 head. South Australian slaughter last week reached 3219 head, down 32pc on last year, while Tasmania was down 27pc to 3650 head.
Progressive export figures for the month, up to 22 January, show total beef and veal volume to all markets at just 34,106 tonnes. With barely a week's trading left to complete the month, January is shaping up to be one of the lowest monthly export shipment periods in history.
January last year, for example – before widespread rain fell in March/April, saw monthly exports of 79,200 tonnes.