A RESURGENT Australian dollar combined with a sharp rise in slaughter cattle supply after recent heatwave conditions in some areas has pushed many eastern states processor direct consignment grids 5-10c/kg lower during the past week.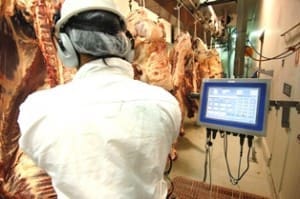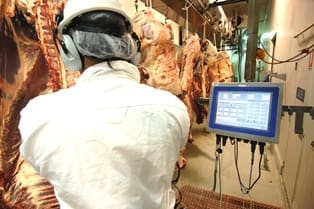 The A$ traded as high as US73.78c on Monday, having appreciating about 3.5c against the US currency over the past month, creating headwinds for Australian beef exports in an increasingly competitive global stage. Recent positive economic data and a knee-jerk reaction to the recent pause in the US-China trade dispute are underpinning the recent currency movement, financial analysts say.
Combined with that, heatwave conditions have pushed direct consignment and saleyards offerings sharply higher in the past ten days, concentrated further by a 2018 slaughter season now due to close in ten working days in many northern beef plants (see some closure dates at bottom of page).
Some producers have evidently lost faith in the summer weather outlook, electing to exit early rather than hang-on to cattle over the Christmas plant closure period in the hope of a better start in 2019.
All processors spoken to for this report said they now had ample supplies of cattle in front of them for remaining kills scheduled for 2018.  Processors who were racking up losses of $50-$80 a head on slaughter cattle earlier were always going to be keen to drop grids, as soon as the opportunity presented itself, to try to claw-back some of that margin before the end of the year.
First grid adjustments started late last week, with some processors dropping rates in two 5c/kg instalments in recent days, while other moved 10c/kg downwards in a single step as recently as this morning, across all categories. Publicly-accessible grid information may now be helping prompt those competitor adjustments, when they happen.
For slaughter in southeastern Queensland plants in coming days, best offers grids are now offering 545c/kg for four-tooth heavy grassfed ox, and 470-480c/kg for heavy cows. Central Queensland offers are 5-10c/kg behind that, while North Queensland offers are closer to those in the state's southeast, due to live export competitive pressure.
The NLRS report's over the hooks price trends for trading last week in NSW and Victoria showed little change, but southern grids have also declined in those states early this week. A northern NSW export processor has offers for kills week commencing 17 December of 470c on four-tooth heavy steer, and 440c/kg on cows.
Southern physical sales early this week, including Naracoorte, Gunnedah and Carcoar all trended easier in price. Dalby yarded its biggest offering since July last week at almost 7600 head, with most categories except heavier steers and cows struggling to maintain earlier rates.
Attention has started to focus on the 2019 slaughter season and the likely availability of cattle, with industry meetings held in Brisbane yesterday involving processors, pastoral companies, lotfeeders and MLA.
A common view was that while numbers may hold up a little better than expected next year, it will be the absence of heavier, older cattle which will leave greatest impact on the 2019 slaughter year.
Production eases
Last week's eastern states kill reached 135,142 head, down 2pc on the previous week, with some big swings from state to state.
Queensland's kill for the seven days to Friday declined by 8pc to 63,226 head, and is now below the rates of kill seen this week last year.
NSW throughput reached 34,580 head, unchanged from the week before, while Victoria rose 11pc to 26,661 head. South Australia dropped 9pc of the previous week's kill to 5478 head for the week, while Tasmania lifted 8pc to 5197 head.
More summer plant closure dates have been finalised recently:
NH Foods Oakey – Last kill 18 December, re-start 4 January
JBS Beef City – Last kill Tues 18/12, first kill Thu 03/01
JBS Dinmore – Last kill Wed 19/12, first kill Fri 11/01
JBS Rockhampton – Last kill Tues 18/12, first kill Mon 21/01
JBS Townsville – Last kill Tues 18/12, first kill tba
Teys Biloela – closes on Friday 7 December for four weeks, re-opening 4 January.
Teys Lakes Creek -last boning shift on 21 December, re-opening in 17 January.
Teys Beenleigh, Wagga, Tamworth and Naracoorte will remain open, missing public holidays only.