HOT, dry conditions across large parts of eastern Australia pushed a few more cattle in front of processors last week, but direct consignment grid offers continue to slide in many regions, in the face of very flat international meat trading conditions.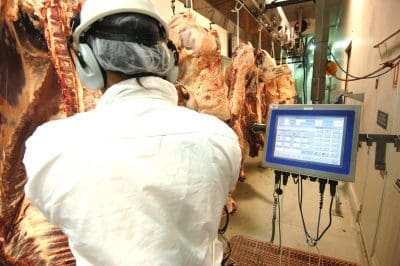 Rises were seen in throughput all five eastern states last week, as producers pushed cattle to market in the absence of any real evidence to this point of BOM's prediction of a wet spring/early summer period.
Last week's eastern states slaughter tally reported by NLRS reached 115,048 head, up 5pc on the previous week, but still 28pc behind this time last year.
Queensland's kill reached 54,700 head, up 5pc from the week before but still 34pc shy of the tally seen this time last year. NSW was up 1pc to 29,900 head, back 22pc year-on-year while Victoria rose by 2pc to 22,500 head. South Australia's tally lifted 5pc to 4074 head, while Tasmania jumped 93pc to 3867 head after a major plant returned to work.
In Queensland, some large multi-site processors have pushed their grid offers sharply lower again, in response to tough export meat trading conditions.
One large multi-site processor's Queensland offer on heavy cows is now back to 560c/kg, a drop of 55c since recent highs seen last month when the same company was offering 615c/kg on cows. Grassfed heavy ox (HGP-free) offers from the same company's Queensland plants are back to 630c/kg this morning, having hit 680-685c at the recent highs in Cctober-November.
Another large northern processor has not yet lowered grids further, having dropped rates 10-15c the previous week. That company's Queensland grids still carry prices of 660c for four-tooth ox and 590c/kg on cows. Those rates are also being applied on a few forward bookings for delivery early next year – but Queensland beef producers are notoriously reluctant to offer cattle on a January forward delivery basis in December, without knowing what sort of wet season is to follow.
In southern states, best offers this week are around 595c/kg on four-tooth ox and 540c/kg on heavy cows – representing a similar proportionate decline as those seen in Queensland.
Physical sales early this week have shown a similar trend, with this morning's Naracoorte sale back 7c/kg liveweight on heavy cows and grown steers and bullocks losing 5c/kg on average.  Gunnedah sale this morning saw reduced competition from export processors, with well-finished grown steers selling to a much cheaper trend, with the older steers most affected. Cows also trended cheaper, with heavyweights down by 8-10c/kg, and medium weights showing greater falls. Heavy slaughter cattle numbers at Wodonga this morning were not large enough to quote on.
Very difficult meat trading conditions have emerged in export markets heading into northern hemisphere winter, with serious relapses in COVID infection across North America and parts of southern and North Asia greatly moderating demand, especially in the food service sector.
Adding to processor challenges, the Aussie dollar continues to sit close to two-year highs this week, quoted yesterday at US74.1c, compared with around US68c this time last year.
Despite somewhat improved access to slaughter cattle due to dry conditions, some Queensland and southern states processors are electing to drop more days in the lead-up to Christmas break, simply because of the challenge in selling export beef at anything like profitable rates at present.
Dropping days like this in southern states at this time of year is highly unusual, but reflects just how flat export trading conditions have become in the past few weeks.