WITH three weeks remaining in the 2019 beef slaughter season, some Eastern states processors have lowered grid offers this week – or indeed withdrawn from quoting altogether – confident that they have their kill requirements more or less covered through to Christmas plant closures.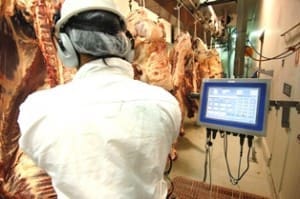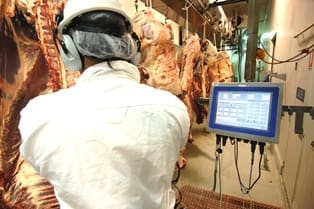 Heavy supply pressure due to drought has sustained large kills much later into the year than expected, and has diminished the need for greater price competition as the season draws to a close.
Among those Queensland processor competitors still offering direct consignment quotes this week, prices are typically back 10-20c/kg from where they sat this time a week ago. Heavy export steers four teeth this week can be sold for 590c/kg (implanted steers 10c less), while the best price on heavy cows seen by Beef Central this morning is 490c/kg.
That trend in no way reflects international meat demand, but is simply a sign that processors have more or less filled available kill rosters for the balance of 2019, satisfied they can top-up as required out of the saleyards system in coming weeks.
Congested booking schedules will mean that some producers will inevitably miss out on desperately needed kills this year, and will have to make other arrangements until production recommences in 2020.
A spike in offers from some Queensland processors saw cow bids from two operators hit 520c/kg a fortnight ago, but that proved short-lived, once a response in bookings was seen. While central and northern Queensland processing plant are normally 10c/kg behind rates in southern parts of the state due to freight differential, the same money remains on offer across both regions of the state  this week, amongst those sheds still offering quotes.
Early price signals for 2020
At least one Queensland export processor has already pushed out grids for kills for the opening stages of the 2020 season.
While much will depend on desperately-needed rain over the December/January period, a northern plant has offers for heavy cows at 500c/kg for January kills. Some other competitors are offering December and January kill slots, but no price at this stage.
Start looking for more January weight and grade prices from processors around the second week of December, Beef Central was told.
The move to secure some January kill now would seem to be more about providing some hedging insurance, given that prices are likely to be dramatically different if there is any widespread rain over the upcoming three/four-week closure period – as unlikely as that currently looks. Getting cattle suppliers to stick to a supply agreement negotiated now, if it should rain, could potentially be problematic, however. If it does not rain, supply pressure is likely to pick up where it left off, during the opening stages of the new year.
Most large export sheds in eastern states will close around 19 December this year, re-opening either 3, 10 or 17 January, depending on location and each plant's particular business circumstances. NH Foods at Oakey, for example, re-opens on 3 January, because it is dependent on grainfed kill out of the company's Whyalla feedlot, and grainfed numbers will continue to 'do their time' over the holiday closure period. Other plants, like Teys Beenleigh, won't recommence until 10 January, and further north, most sheds are not scheduled to re-open until at least 17 January.
Given current extremely high demand for Australian beef from overseas, all processors will be keen to get cracking again as soon as they can in 2020. Profitability on cows this week is at least $100 a head and in some cases much better than that, one source said. Favourable currency movements are also helping support those margins, with the A$ quoted on Friday at a new four-year low of US67c, before rising a little this week to US67.5c this morning.
Further south, best offers seen in NSW and South Australian grids this week have heavy steers at 545c and cows 460c for early December kills. One large northern NSW export processor has offers for kills week commencing 6 January of 502c on grassfed heavy four-tooth steer (no HGP), and 483c/kg on heavy cows.
Saleyards reflect processor position
Early saleyards fixtures this week have seen prices ease, on the back of processors' current supply position. At Wodonga sale this morning, a larger yarding of 2560 head saw the heavy export cattle experience one of their biggest price corrections in recent weeks, with C3 steers down 21c lower and C4 bullocks 27c cheaper, due to lack of competition. Bullocks sold from 267c to 292c/kg.
Gunnedah sale this morning also saw some big declines in cow values, back 25-50c/kg liveweight in places, as weaker processor demand took effect.
Wagga sale also saw big price reductions for meatworks types, with cows down 14c and heavy steers 20c. Click here to read Leann Dax's Wagga sale report.
In NLRS over the hooks indicators last week, NSW grids showed a soft rise in steer offers compared with the week before, up 4-5c/kg on average, peaking at 529c for heavy four-tooth descriptions, while cows were unchanged, with heavy descriptions making 466-470c.
Victorian OTH indicators last week showed grown steers unchanged at a top cell of 560c for better four-tooth descriptions, while cows typically eased 3c/kg (represents an average across all competitors in the market, not necessarily a uniform change), with heavy descriptions peaking at 480c.
Meat price correction
In export meat markets, trade contacts said there had been a check last week in lean manufacturing beef prices into China and the US, after a sequence of eye-watering rises lifted the market for 90CL imported manufacturing beef into the US by more than A200c/kg CIF over the previous month.
That meat market performance has heavily driven the demand for cows recently, which saw Queensland heavy cow prices reach an unprecedented 520c/kg earlier this month.
Weekly market commentary out of the US from Steiner Consulting said the US imported beef market had slowed down markedly last week and traders were left looking for bids, sometimes resulting in lower prices but at generally very light volumes.
Offerings from overseas suppliers remained extremely light. New Zealand packers appeared to be well sold through January, and in no rush to offer product further out. Australian packers also continued to hold firm in their offerings, seeing strong demand from a number of markets.
Domestic US end-users, on the other hand, are reluctant to continue to chase what they see as non-existent supplies, Steiner said.
"Grinders normally run very hard in late October and early November in order to build some inventory for holiday needs. Once those needs are covered, processors will go back to more normal schedules," it said. "This generally results in a lull in trading and we think that's the case again this year."
Year's third highest weekly kill
The eastern states seven-day kill to Friday reported by the National Livestock Reporting Service was the third largest seen this year, reflecting the current high rate of drought turnoff.
The tally of 157,658 head was the largest weekly total recorded since late June, and was 14pc higher than this time last year.
New South Wales recorded the largest rise, jumping 8pc on the week before to 39,424 head. Tasmania rose 2oc to 5110 head, while Queensland's already large kill was unchanged, at 80,123 head. Victoria recorded a modest decline of 2pc to 28,966 head, while South Australia eased 16pc to 4035 head.