DIRECT consignment slaughter cattle offers from processors across eastern Australia have maintained their blistering pace this week, but there's been little or no effect on supply.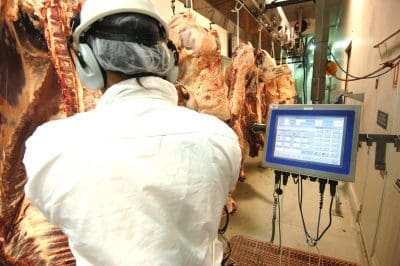 As reported last week, southern and central Queensland grids shot to record highs, with heavy cows offers now consistently 600c/kg before grid penalties and four-tooth grass steers anywhere from 645-670c (some offers 5c either side of that higher figure, depending on HGP use).
Some of the premium lines such as grassfed brand programs are also entering record territory, with one company's offer on certified grassfed steers (no HGP, MSA-eligible), this week at 730c/kg.
In southern states, competitive grid offers have four-tooth grassfed ox at 635c this morning, and cows 580c.
One large NSW processor that traditionally offers grids for grassfed slaughter cattle continues to have its grids in suspension, instead devoting a larger percentage of its chain to service kill for others, filling a void for China access left by recent regulatory suspensions.
Rain impact
Patchy, but reasonably widespread rain of 25-75mm across parts of southern Queensland and eastern NSW since the weekend has caused some isolated delivery disruption problems to processors this week, in some cases pushing back intended kills by a few days or a week. If anything, in cropping areas the scramble to harvest winter crop ahead of the approaching rain has perhaps had a bigger impact on manpower, that might otherwise have been used to shift cattle to market.
Rain across parts of the Darling Downs since Saturday saw numbers back at Roma store sale this morning, with prices firmer still on last week's rates, if that is possible, one observer at the sale told Beef Central this morning. One line of heavier grass steers 570kg made 388c/kg liveweight, he said.
Spot-price grainfed 100-day 0-2 tooth steer offers have lifted a little in the past fortnight for southern Queensland kills, quoted this morning at 680c/kg. That movement breaks away from the peculiar circumstance last week when grass and grain export bullocks were making the same money. In fact it could have been argued that grassfed steers were dearer, because the spec compared four-tooth grass steer with tighter 0-2 tooth for grain.
A regular comparison between Australian and US grainfed steer price this morning showed that when measured in A$, the Australian 100-day steer is currently $680 a head more expensive than the equivalent in the US. This leaves a massive gap in competitiveness for Australian grainfed markets where US and Australian grainfed beef competes, head to head, such as Japan and Korea.
The domestic market continues to do a great job in soaking-up meat that is struggling to compete in the export trade, especially with the A$ still valued at around US71.5c, but there is a limit to how much meat can be absorbed within Australia's shores, processors said this morning.
Kills continue to labour
Eastern states beef kills for the seven days ended Friday lifted a little, but are still drastically down on this time last year.
The NLRS reported a five-state adult slaughter of 109,405 head last week, up 1pc from the week before, but 29pc behind this corresponding week in 2019.
Queensland's kill last week rose 1pc to 54,763 head (31pc down on last year), while NSW at 30,636 head was 3pc higher (-16pc, YoY). Victoria's kill eased 2pc to 16,916 head (-41pc YoY); South Australia dropped 1pc (-19pc YoY) and Tasmania eased 3pc (-23pc YoY).