WITH four weeks remaining for many processors in the 2021 slaughter season, the price cycle for direct consignment cattle is finishing at all-time record highs.
After a series of sharp rises the week before, competitive export beef processors in southern Queensland are this week offering a dizzying 790-810c/kg on four-tooth heavy grass steer, up as much as 30c/kg on previous rates, and 750-775c/kg on heavy cows.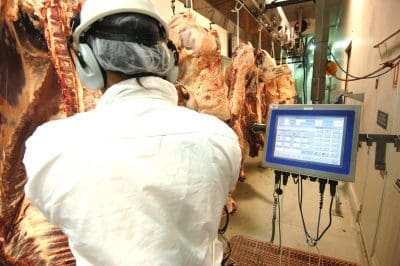 Some operators are still offering those quotes with a fortnight's lead, suggesting the current rate is more than just a reflection of short-term difficulty in supply caused by recent rain.
It's worth pausing for a moment to take a look at where slaughter cattle prices have come from over the past 12 months. This week last year saw prices for four-tooth ox in southern Queensland at 650-600c, representing a colossal 150c/kg rise since then. Prices on heavy cows have shifted even further, rising 200-220c/kg since the week of November 24 last year.
For premium lines, rates this week are showing 815-820c/kg for MSA yearling steer 0-2 teeth, with certified grassfed programs in Queensland starting at 830c/kg this morning. Good MSA grainfed yearlings for major supermarket programs are this week fetching well north of 900c/kg in some regions, with some forward contracts in the south at 920-930c heading into summer grilling season.
The NLRS over the hooks report for this week shows cow grids in Victoria topping at 730c/kg, with grown steers as much as 830c. In NSW, both heavy cows and heavy grass steers were making up to 730c/kg.
Better trading terms
A softer dollar and a sharp rise in lean manufacturing beef prices into the US are helping take some of the pain out of current record high livestock prices.
The A$ has continued to ease during November, falling from above US75c to 72.3c today. A lower A$ value makes Australian beef more competitive in international markets.
Also providing support has been the strength in demand and price for manufacturing beef into the US and North Asian markets.
The benchmark 90CL grinding beef price into the US hit A864c/kg (CIF) on Friday, up 57c on two months ago and easily its highest point all year. Save for a brief two or three week period back in December 2019 when Chinese buyers hit panic mode over supply, it's the highest manufacturing beef price ever recorded in A$ CIF terms. More on this in an upcoming report.
Helping underpin imported beef prices in the US has been low New Zealand kill, and limited supply in the spot market, as US importers and end-users struggle with supply chain bottlenecks and higher transportation, labour and warehousing costs.
More end-of-year plant closure dates are starting to appear. Teys Biloela will close for the season on 1 December, Lakes Creek will shut 23 December, and Beenleigh will reduce to a single shift to accommodate service-kill requirements from 23 December, returning 10 January. Teys southern plants will run through, apart from public holidays.
JBS closure dates will be available next week.
Kills remain low
The national beef kill for the week ended Friday continues to struggle, accounting for just 95,144 head, barely 1800 head above the rain-affected week the week before.
Production in Queensland remained modest, producing one of the lowest tallies in the past six months, for weeks unaffected by public holidays, at just 45,474 head. The female portion of the Queensland kill last week reached just 31.4pc, as low as it has been all year.
New South Wales produced a small recovery in throughput, lifting about 8pc to 26,812 head, while Victorian numbers edged higher as a few more spring cattle become available, accounting for 13,036 head.
South Australia's kill was week was a little below 3000 head; Tasmania lifted a little to 3569 head; and Western Australia continued its recent seasonal rise, reaching 3289 head.