WHILE yesterday's public holiday observed in some states has created a delay in NLRS reporting on last week's rate of slaughter, there's still plenty of anecdotal evidence that drought continues to drive high rates of kill across the eastern states.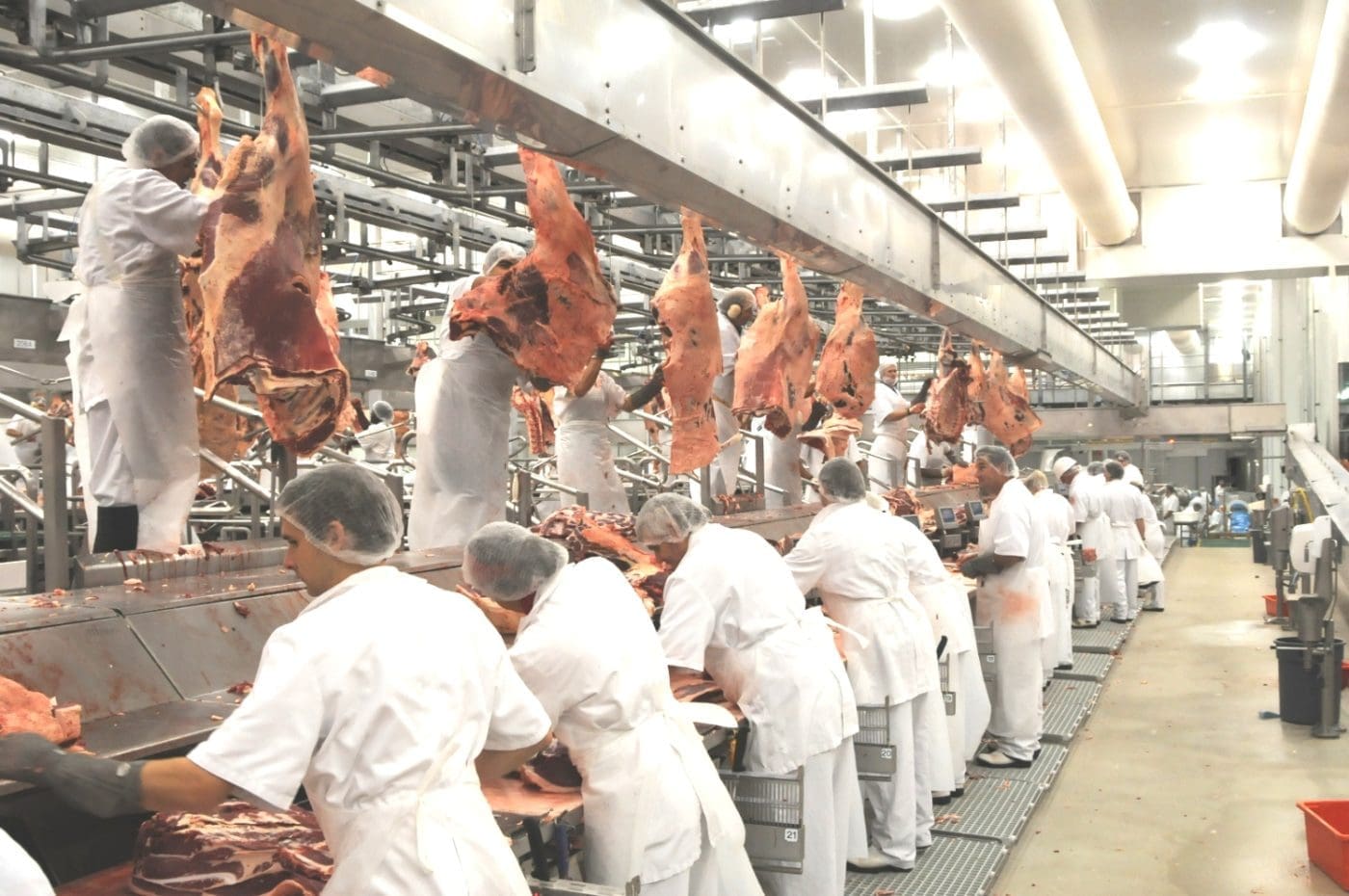 Saturday shifts were held again at a fair number of Queensland plants again last week – some for the fourth week in succession, as ample slaughter supply continues to flow.
Processor contacts say their kill rosters are now reasonably well covered for the remainder of June, with slots in early July also starting to fill-out.
The comfortable supply situation, together with some downwards movements in the A$ and grinding beef markets in the US, has led to meatworks price grid declines across Queensland in the past seven days.
The adjustments started last Wednesday, typically with 10c/kg taken off cow pricing and 5c/kg removed from grassfed steer grids in competitive Queensland sheds. It's left competitive cow grids this week for southeastern Queensland kills in coming weeks at 400-405c/kg, with grassfed four-tooth heavy steer at 450-470c, depending on location.
Central Queensland pricing is typically 10c/kg behind those rates, and North Queensland 15c. Across the border, a large northern NSW export processor has offers for kills week commencing 18 June of 455c on four-tooth ox, and 390c on heavy cow.
Given the severe shortage of grass finished ox in southern Australia due to the weather, typical southern states steer grids are still 40c/kg higher than those in Queensland for a YP cipher animal, while cows are only 5c/kg better off.
Decline in US pricing
Lean trim and cow meat pricing into the US market has declined about 18c/kg in A$ terms, CIF, in the past five weeks. That's being partly driven by sheer volume produced in Australia since early May, but also over the same period, the A$ has appreciated in value by about US1c, rising to US76.1c this morning.
As Beef Central reported last week, May beef exports to all markets contained an unusually high proportion of frozen product over chilled – a sure sign that cow turnoff due to weather is still in full-swing.
Strong supply competition for imported lean beef out of New Zealand has also taken the gloss off recent margins for Australian manufacturing beef exporters. However with NZ slaughter (mostly dairy cow) expected to fall off sharply in late June and July, Australian packers will likely have less competition in the US.
For now, though, a bit of a standoff has developed, market analysts suggest, as Australian exporters resist further discounts on price – especially as Asian markets have been absorbing much of the increased volume in Australian manufacturing beef kills.
Rain could do more damage than good
Attention will soon start to focus on slaughter cattle supply prospects during July, with clear evidence starting to emerge that southern Australia's liquidation is now starting to decline.
Light rain 5-15mm forecast later this week across areas of central and western Queensland, southern NSW and western Victoria could do more damage than good to dry standing pasture, and its been suggested that that, in itself, could push more cattle to market during early July – especially if there is a cold snap to follow.
August-September still shapes up as a very difficult period for slaughter cattle supply, and short-term plant closures are a possibility.
The popular opinion among processors spoken to for today's report suggests that each big kill week is bringing the industry one step closer to exhausting available slaughter numbers, with killable cattle likely to get increasingly hard to find in the third quarter.
Kills ease
(Note: this information was added Wednesday 13 June, as there was a delay in compiling last week's kill report due to Monday's public holiday in some states).
The Eastern States beef kill for the seven days ended Friday fell about 2pc on the previous week to 146,917 head. The figure was still 9pc higher than this time last year, however.
Queensland eased 2pc to 77,823 head; NSW eased 3pc to 34,994 head; Victoria eased 5pc to 24,305 head; SA lifted 6pc to 4939 head; Tasmania eased 2pc to 4856 head.