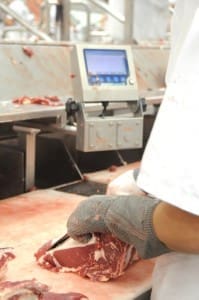 THE softening trend in direct-consignment grid offers from Queensland export processors continued this week, in the face of what now appears to be a sustained lift in spring slaughter cattle availability.
The seven-day eastern states kill ended Friday showed a sold 4 percent rise on the previous week, recording a figure of 133,960 head.
That's the biggest tally seen since the week ended June 10, and follows a four-week rise in processor throughput which has seen some extra shifts re-scheduled at some large plants in recent weeks.
Queensland's kill tally rose 3pc on the previous week to 70,284 head, partly due to the clearance of some Butchers' Picnic holidays over the previous fortnight. More significantly the Queensland tally was in fact 7pc higher than this time last year – the first time that's happened for at least ten months, holidays excepted.
New South Wales rose 4pc to 30,697 head last week, while Victoria was also 13pc higher at 21,057 as the spring flush of slaughter cattle continues. South Australia was unchanged at 8574 head, while Tasmania was the only outlier with a 23pc decline on the previous week to 3348 head.
On the strength of that stronger flow of cattle, most southern Queensland grids seen this morning have eased another 5c/kg dressed weight compared with this time last week.
Best offers we've seen from large Queensland export processors this morning were 535-540c/kg for grassfed four-tooth ox, and 480-485c/kg for heavy cows. A large northern NSW processor has offers this week for kills week commencing 28 November of 530c for the four-tooth ox (no HGP) and 470c/kg on best cows.
The Queensland quotes above now represent a slide of 40c/kg dressed weight on the peak of the market seen earlier this year. But in broad context, today's money is still a quantum shift from the depths of the drought-fuelled oversupply, when bullocks slipped to the low 300s.
For the record, here's a summary of grids from the past three years, for the second week in November, from one significant export processor:
Nov 2014: 375c/kg Ox, 350x/kg cow
Nov 2015: 545c/kg Ox, 505c cow
Nov 2016: 540c/kg ox, 485c/kg cow.
That's a hefty split of $545 on a 330kg dressed weight bullock, valued this week, compared to where he sat this time two years ago.
Saleyards prices in the north and south now appear to be more or less on par with direct consignment offers, when freight and costs are taken into account.
Seasonal closure dates
End of season processor closure dates are now starting to come into focus, with some sheds intending to finish their season on Friday 16 December, with others killing through for a day or two the following week. Northern sheds may pull-up a week or two before that, depending on weather.
Reopening dates in 2017 will be subject to rain, as always, but Monday 10 January appears to be a popular choice in southern Queensland, perhaps a week or two later further north.