SLAUGHTER cattle supply momentum driven by further heavy turnoff across large parts of eastern Australia has prompted more reductions in grid pricing over the past week.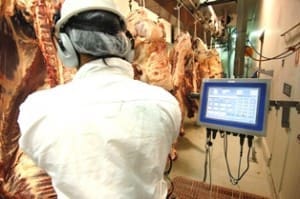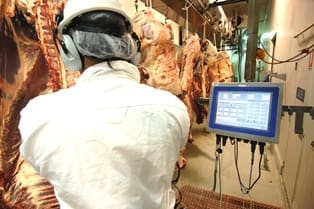 Queensland and NSW processors are now well placed for kills through the remainder of August, some now accepting bookings into September as producers battling drought eat further into breeding herds. That's highly unusual position for processors to be in during August – a time of year when supply is normally challenging – but the 2018 slaughter year is anything but 'usual.'
Based on now publically-accessible slaughter grids, Teys Australia dropped 10c/kg right across its network of plants in Queensland, NSW and South Australia on Friday, and some other processors were quick to follow-suit.
Livestock managers say buyers' phones continue to 'run off the hook' this week, as producers everywhere make more tough decisions about lightening exposure and reducing feed bills. In some areas feedstuffs that were spiralling upwards in price over the past four months are now unprocurable, at any cost.
The latest grid price corrections have taken typical processor offers in southeast Queensland to 485c/kg for four-tooth grassfed export steer, and cows 415c. Other southern Queensland competitors are offering 470-490 for four-tooth steer and 415-420c/kg on heavy cows, depending on each plant's location.
In northern NSW, Bindaree Beef has grids out for slaughter week commencing 3 September (reflecting the plant's current supply situation) at 460c/kg for four-tooth steer and 400c for heavy cows. Further south, Wagga prices are 515c for four-tooth steer and 420c/kg for heavy cows, the same as Naracoorte.
What's now evident is the significant decline in numbers in saleyards, particularly in the south. Southern markets are still significantly higher than those in Queensland for more attractive cattle, but the margin is narrowing, and no longer justifies trucking southern cattle north for slaughter.
Cows at Wagga sale yesterday were worth the equivalent of 425c/kg dressed weight on-leg, whereas they were around 465c/kg earlier. That's still 5c/kg above the top sell direct consignment rates for SEQ, before transport.
Surprisingly, a number of southern Queensland processors said they still have adequate numbers of grassfed MSA steer and heifer coming forward, with a flush (albeit small this year) of oats-finished trade cattle likely from mid to late September. After that, eastern states processors are anticipating very slim pickings for grassfed MSA cattle, and are already dreading the shape of likely domestic market supply heading into Christmas.
Veteran slaughter cattle market participants are now talking circumstances as bad as 1966, the previous worst drought year for slaughter in most people's living memory for many.  The damage to the national herd is now starting to reach alarming proportions, and many are now asking questions about how many cows are in calf for next year. The implications from the current drought event will inevitably echo on for at least the next three or four years, processors are saying.
Reports also suggest large lines of very poor-conditioned heifers and cows are starting to flow out of pastoral company properties in northern Australia. Extreme light weights mean they face severe penalties in processor grids. In some cases the return will barely cover freight.
Tough trading conditions in international markets are reported again this week, as the US seeks to dispose of a mountain of beef it is producing this year. Sharp price competition from pork and chicken on international markets also continues to impact Australian beef's chances in offshore markets.
Small rise in slaughter
There was a minor rise in beef kills for eastern Australia last week, mostly driven by a lift in NSW.
The NSW kill rose 5pc for the week, reaching just over 34,600 head, with the female component still alarmingly high at above 57 percent. Last week's kill was a colossal 17pc above this time last year.
In Queensland, kills eased 1poc last week to about 76,200 head, 7pc higher year on year.
Victoria's kill also rose 5pc to above 23,400 head; while South Australia lifted 1pc to 4665 head. Tasmania was unchanged at almost 4900 head.