DRY weather pushing an unexpectedly large number of cattle to market, and extremely tough international meat trading conditions are pressuring processor grid prices again this week.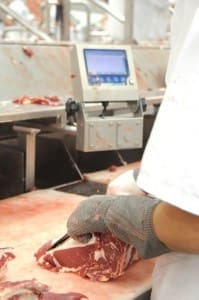 Best offers from competitive export processors in southern Queensland this morning sit at 480-500c/kg on four-tooth grassfed export ox, and cows 420-435c/kg. Special lines like MSA and EU are declining by a similar amount, back 10-15c on last week or the week before.
A large northern NSW export processor has offers for kills week commencing September 4 (note: that's September, not August) of 470c on grassfed four-tooth ox, and 430c on cow.
Like the catchy, if somewhat annoying Coles retail market jingle, "Down, down – prices are down."
Those figures, particularly on steers, are the lowest seen since a very short interval in May 2016, when the market dropped briefly to 495c on four-tooth ox, before recovering again sharply. Prior to that, it's necessary to go back during the significant 2015 market shift to find a steer price this low.
In the latest cycle trend, grassfed ox have now come back 40c/kg since mid-June in Queensland, worth $140 a head on a typical 350kg bullock. But putting a 500c grassfed ox onto some context, it still represents an average return of $1750 on a typical 350kg carcase – a long way ahead of a return of $1000-$1200 on similar cattle around this time three years ago. Worth remembering, in late 2014 the ox price was just 280c/kg.
Significantly, one of Australia's largest processors has stopped quoting on grassfed or grainfed cattle for its Queensland operations, suggesting it is now well-covered for slaughter requirements through to the end of August (four weeks), due to the impact of dry conditions on supply. Some processors say they will be only operate 'very selectively' in saleyards purchases in coming weeks, as a result. Grainfed requirements are said to be covered through to December.
That has to impact on the negotiating position of cattle suppliers, and may further pressure grid and saleyard prices in coming weeks, in Beef Central's opinion.
Underpinning the whole market dynamic at present is very lacklustre demand for Australian beef on the international stage, made even worse by the sharp rise in the value of the A$ over the past fortnight, to around US80c. That impact is clearly seen in our 90CL manufacturing beef indicator to the US, published on Beef Central's home page, which has plunged dramatically by US66c/kg in the past three weeks.
The largest competitor of the multi-site processing company mentioned above is not as well placed, supply wise, having lowered its own rates a couple of weeks earlier, pushing some vendors elsewhere. That saw reduced availability, meaning they are still in the market for bookings, albeit it at reduced rates.
Feeders are also coming under pressure this week, due equally to dry conditions and rampant feedgrain prices. Competitive feedlot quotes seen this morning included 315c on black steers on the inner Darling Downs, 305c for the flatback feeder steer and 295c for the Brahmany types.
Kills continue to ease
Eastern states beef kills continued to drift a little lower last week.
The National Livestock Reporting Service logged an eastern states kill of 132,362 head for the week ended Friday, back 1pc on the week before, but still 6pc higher than this time last year.
Queensland's kill rose 2pc to around 71,100 head, perhaps dry-related, but also in anticipation of a tough procurement week next week with the Brisbane Ekka being held.
Other states were in decline, with NSW back 5pc on the previous week to 30,200 head; Victoria down 2pc to 20,400; and Tasmania back 11pc to 4107 head.