DIRECT consignment slaughter cattle prices in Queensland have continued to plot an erratic path this week, shedding-off all of the sharp 20c/kg advances first highlighted in this column just a fortnight ago.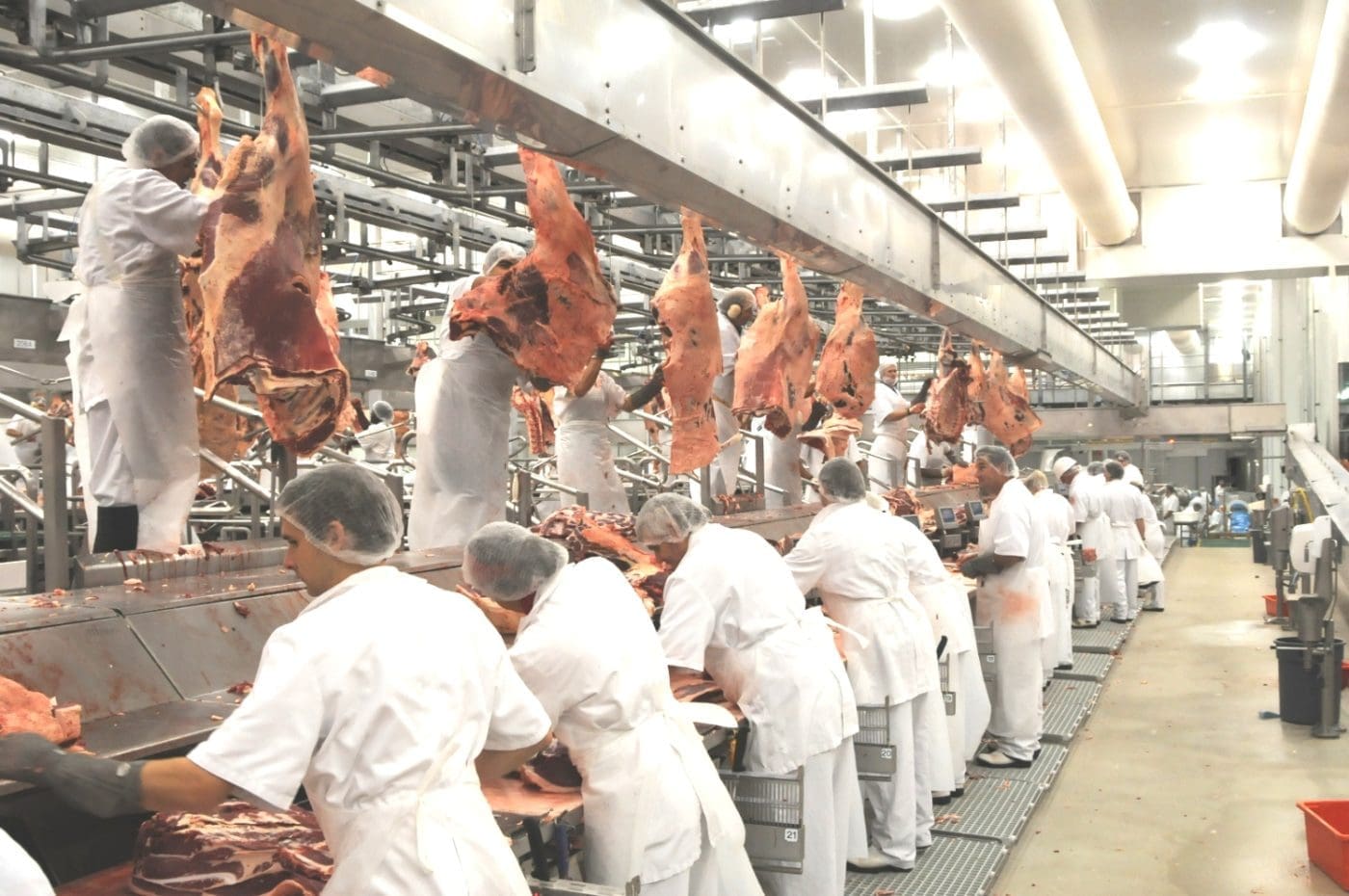 The combination of the sharp rises in meatworks grid prices in late January, plus growing producer uncertainty over the impact of recent extreme weather on pasture and the seasonal outlook for the months ahead, has pushed more slaughter cattle in the direction of processors this past week.
As flagged in Friday's AuctionsPlus market report, extreme heat and its effect on pasture conditions, and a lack of any clear sign of a turnaround in seasonal fortunes ahead, produced a sharp jump in listing numbers to 12,000 head last week.
Several export processors spoken to this morning said they are now reasonably well-placed for cattle bookings for the next two to three weeks – albeit on greatly reduced kill rosters.
While one hesitates to describe the recent supply developments as a 'mini-flush' of slaughter cattle, certainly processors in Queensland and northern NSW are sitting a little more comfortably than they were in late January. A 'reprieve from the supply pressure' might be a more apt description.
The 20c/kg rise in grassfed four-tooth ox for southern Queensland slaughter reported by Beef Central back in late January has proved to be short-lived – washed away by a 10c/kg drop in grid offers on Wednesday, and another 10c on Friday afternoon.
It's left competitive prices in southern Queensland at 475-485c/kg for heavy cows and 520-540c for four-tooth steer, depending on plant location and individual circumstances. It suggests the market has again reached something of a stalemate, with producers reluctant to sell cattle at that rate, but processors unwilling to pay more, knowing how flat the global export beef market remains, and watching a stubborn A$ sitting above US76c.
Where cattle prices go from here is hard to establish, but as always in dry times like this, people will be watching the weather forecasts intently. Unlike normal heatwave episodes which often finish with a good storm rain event, the past fortnight has delivered little in the way of moisture. The eight and 14-day forecasts show the bottom two-thirds of Queensland continuing to look very ordinary.
No further breakthrough in late summer rain from here will inevitably mean an earlier than expected flow of slaughter cattle to market, as pasture conditions deteriorate after the recent heatwave, Cattle in some parts of Queensland are already starting to slip in condition.
Alternatively, a late-breaking wet season would mean incredibly hard going for processors for the next few months, as producers hold cattle and bank some weight, rather than a cheque.
The eastern states beef kill for the week ended Friday reflected the recent rise in cattle flows, reached 125,210 head. That's up 11pc on the previous week, but still 6pc shy of this time last year.
Queensland's kill reached 63,775, its highest point for the year, up 10pc on the same week a year ago. New South Wales processed 31,125 head, down 6pc year-on-year, while Victoria accounted for 20,815 head, 29pc lower than last year. South Australia killed 5979 head, back 27pc, while Tasmania processed 3516 head, back 29pc.
Southern processors still active in NSW markets
A point of interest this week is the lack of purchasing taking place by southern Queensland processors in regions of NSW at present. Wagga sale this week was described as being 'close to' being viable for SEQ processors to operate, but the freight component (around $80-100 on a 300kg carcase cow) pushed them 5c over some Qld processors' limits, Beef Central was told.
That would suggest southern cattle, particularly cows, are probably currently 15-20c below where their equivalents sit in southern Queensland.
Normally in the new year period like this, southern NSW and Victorian cow processors stop pushing too far north to purchase stock, because they typically have enough cattle locally. But this year, those Mexicans are continuing to operate from the NSW/VIC border all the way through Barnawartha, Carcoar, Forbes, Wagga, Gunnedah, Tamworth and Dubbo, keeping the markets there stronger than would otherwise be the case, and making life difficult for cow-kill competitors from Queensland/northern NSW.
For Queensland plants to compete on good southern cows at present, prices need to be around 450c carcase weight, one northern processor said.
The other factor is the absence this year of the big dairy cow liquidation which took place in the early stages of 2016, which provided southern processors with a good supply of killable cows.