DESPITE direct consignment slaughter cattle prices reaching a two-year high in Queensland during November, it's had little effect in flushing out additional slaughter cattle at the end of a long drought year.
Competitive offers in southern Queensland grids this week were 550-555c/kg for four-tooth heavy grassfed ox, which have not been exceeded since late October 2016 – but processors have hardly been bowled over with bookings. NSW direct consignment rates are not as strong, averaging 518c/kg last week, but still close to their highest point this year.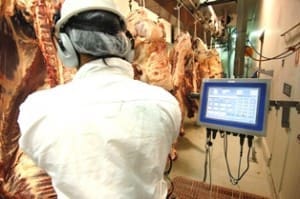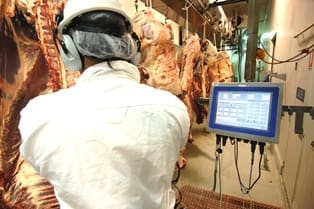 It reflects just how tight supply has become recently after two years of drought across large parts of Queensland and NSW.
This time last month, as the recent rain event was about to start, Southern Queensland grids were still 510-520c/kg for four-tooth grassfed steer and 440-450c for heavy cows. That's about 35c/kg behind where they sit today, worth about $112 a head on a 320kg steer carcase.
For the record, the grassfed steer market for heavy ox in southern Queensland reached its zenith during May 2016, when prices hit 585-590c briefly – just 30c/kg ahead of today's rates. This time last year, the four tooth ox in Queensland was worth 505c, and cows 450c.
Currency adds support
Helping underpin recent prices has been the A$, which threated to fall through the 70c barrier in late October, a three-year low, before recovering a little over the past week. Continued solid export meat customer demand, especially out of North Asia, is helping cattle market pricing momentum.
Despite the solid money on offer, weekly kills this week and last have been modest, with quite a number of Queensland and NSW plants operating only four days last week, and some in Central Queensland as few as three. Much the same is expected this week.
Processors say they have fielded a few more calls for bookings this week, but cattle flows are now looking like remaining modest through to the season closure around December 18-19. The absence of crop and oats cattle has only added to the late season effect this year.
With just five operating weeks left before Christmas meatworks closures and a disturbingly 'brown' three-month weather outlook issued recently by BOM, some cattle suppliers in Queensland and NSW may still offload some unwanted stock before heatwave conditions really set in, processors believe.
Weekly kill rates struggle
Slaughter rates across eastern Australia have struggled to recover since mid-October rain, rising only 2pc this week to 130,428 head, as suitable cattle remain hard to find.
Queensland's weekly kill rose sharply, by 9pc, off a very low base the week before, but still only reached just over 64,000 head. NSW was unchanged on the previous week at 33,657 head, while the more southerly states all fell sharply. Victoria was back 9pc to 23,261 head; South Australia declined 10pc to 5523 head; and Tasmania dropped 13pc to 3916 head.