RECENT grid price rises and an inflated Australian dollar have eaten into processor margins in recent weeks.
As discussed in last Tuesday's weekly kill report, direct consignment slaughter cattle prices have hit a two-year high in Queensland during November, rising 25-35c/kg since mid-October.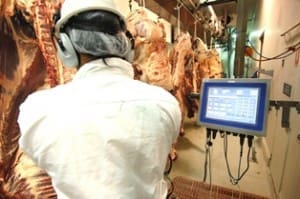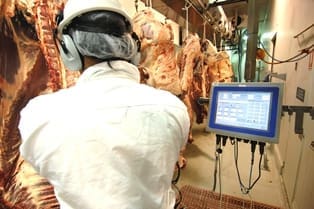 The recent rises have had some effect in flushing-out late season slaughter stock, with the eastern states kill last week rising seven percent to a seven-week high of close to 140,000 head.
Despite that, many large export processing plants from Townsville to the NSW border continued to operate on three or four-day rosters last week, and are doing so again this week, Beef Central was told.
But while processors are opening their cheque books currently to secure late-season kills, it's doing nothing for processing margins.
After a two to three month cycle where processors were in in the black on slaughter steer and cow, margins have again slipped into negative territory.
Cattle price is a big factor in that, Beef Central was told, but there are several other influences:
The Australia dollar has jumped to a two-month high close to US73.3c yesterday, making Australian beef exports less competitive in the global market.
Reduced weekly kill shifts continue to impact processing efficiency, spreading fixed costs over fewer cattle and
Declining carcase weights are also having an effect on plant productivity (it costs little or no more to process a 330kg carcase than it does for a 260kg carcase)
Competitive offers in southern Queensland grids this week are unchanged, at 550-555c/kg for four-tooth heavy grassfed ox, which have not been exceeded since late October 2016. NSW direct consignment rates are not as strong, averaging 516c/kg last week, but still not far off their high-point for the year.
Four to five weeks ago, just prior to the October rain event, Southern Queensland grids were still 510-520c/kg for four-tooth grassfed steer and 440-450c for heavy cows – about 30-35c behind where they sit today, worth about $110 a head on a 320kg steer carcase.
The consensus among processors spoken to for this report was that grids are unlikely to rise further this year (unless there is widespread rain before scheduled closures around December 18-19), and if anything, might decline in coming weeks to better align with profitability.
"While it's served to push a few more cattle to market, current price levels are not sustainable," one processor buyer said yesterday. "We're seeing losses on both grassfed steer and cow, with cows worst impacted at minus $50-$80 a head, but we're doing so to try to maintain higher rates of throughput," one processor said.
"It's about trying to maintain a satisfactory level of kill from now through to Christmas closure, without doing too much damage to the balance sheet," he said.
"Processors are definitely in the red at present – but probably not to the point where they stop killing cattle."
Grainfed steer margins, on cattle traded on the spot market this week in Queensland at 575-580c/kg were a little better, due to a little more demand out of Asia.
Weekly kill rates rise
Slaughter rates across eastern Australia rose sharply last week, reaching 139,808 head across the five eastern states – up 7pc on the week before, and still 8pc higher than this time last year. A pessimistic three-month summer weather outlook issued by the BOM last week probably contributed to the rising trend.
Queensland was the big mover, up 7pc to 68,549 head, as a few more weekly shifts were scheduled, particularly in the state's central and southern areas. Response to recent grid changes and hot, dry weather pushing cattle to market were other factors.
NSW also recorded a 4pc rise to 34,937 head, with female numbers again exceeding male cattle. The NSW female kill last week was 34pc higher than the same week last year. Victoria lifted 14pc for the week to 26,503 head; while South Australia's kill declined 14pc to 4777 head. Tasmania rose 29pc to 5042 head, after an earlier plant stoppage.