DESPITE generally drier conditions across Eastern Australia for the past week, the gradual, but sustained slide in slaughter numbers seen since May continues.
The seven-day weekly kill for eastern Australia for the week ended Friday reported by National Livestock Reporting Service hit another mid-year low last week of 101,391 head.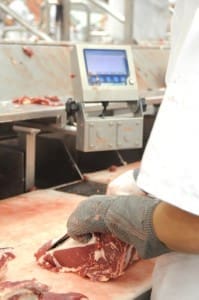 That's come despite generally drier conditions across NSW, Queensland and Victoria, where slaughter cattle delivery had been difficult for the previous three or four weeks due to weather.
Blue skies and windy conditions are now appearing, but a lot of areas still have saturated paddocks that may still take weeks to dry out enough for cattle and transport movements to occur.
Roads in Queensland's far west remain impassable, renewing concerns that some cattle from the Channel Country that have been ready for processing for weeks, if not months, may now have to be be carried-over to next year because of the conditions. Rising temperatures are also reducing the likelihood of getting those cattle out for slaughter before Christmas.
While current kills continue to struggle, next year is already looking equally bad, if not worse for slaughter supply. MLA's latest quarterly projections update issued earlier this week has the 2017 beef kill back a further two percent on this year, to just 6.9 million head.
While saleyards numbers have started to rise a little again this week (Roma agents are drawing for around 7000 head today, the largest yarding seen since the wet conditions set in a month ago) it is not yet reflected in processor tallies.
This week should see a modest rise in slaughter numbers, processors say, but the much anticipated October rally in processing activity is still perhaps two or three weeks away, feedback suggests.
By nature of their all-weather access, feedlots always to tend to be 'plan B' for processors desperate to support kills during wet times, but that 'top-up' effect can only last for short periods, before cattle on feed start running out of days. And pulling grainfeds out forward for this week's kill only 'robs Peter to pay Paul,' one multi-site processor said.
Large sheds across eastern Australia continue to limp along at absolute minimum production over the past fortnight – as much to protect key permanent jobs as to deflect the big losses being notched-up on slaughter on both grainfed and grassfed cattle.
Sites like JBS Dinmore have been on half production for the past two weeks, but will revert to double shifts, four days a week from this week. Plenty of other sites across Queensland and NSW have killed only three, or at best four days over the past three weekly cycles.
Are early closures likely?
With October now reasonably well advanced, questions are already starting to rise about possible early seasonal closures. Any sign of wet weather around the end of November may well be enough to see some sheds draw their troubled 2016 seasons to a close, especially in Central and northern Queensland, Beef Central was told. Southern sheds may well try to kill deeper on into December, but how far is anyone's guess.
"We won't be closing any plants early unless we absolutely have to," one large multi-site processor said this morning. "We have the next couple of weeks covered, and will press on as deep as we can into the year, depending on how remaining supply pans out."
Some sites have already nominated December 20 as a likely target for last kill. The opening of the 2017 season will also largely be driven by weather, with some early BOM forecasts for early cyclone activity this week making that prediction more difficult.
Grids remain resilient
There's little sign of any substantive change in grid prices for southeast Queensland region slaughter for coming weeks. The impression is, though, that any flow of cattle beyond what is currently being witnessed may see some downward correction, given the losses currently being sustained on each beast.
In essence, those losses may be 'tolerable' while kills are as low as they are, but as soon as kill numbers show signs of rising, the much anticipated price adjustments are likely to start.
This morning we've seen grid offers for four tooth grassfed ox for SEQ kills from 560c to 580c/kg, depending on location and transport cost, and 515-530c for heavy cows.
Across the border in northern NSW, grids are a little lower at 565c for the four-tooth heavy ox (HGP-free), and 500c for heavy cow.
What's disturbing is the continued disconnect between feeder cattle prices and the slaughter market. Little blow-away light backgrounder steers are still making close to 500c in some areas, with genuine heavy feeders in southern Queensland are at 365c liveweight for the blacks and 360c for flatbacks, and even more in the south.
That's becoming increasingly hard to rationalise, with the prospect of slaughter bullocks heading down to 500c/kg dressed weight or less in coming months – grainfeds perhaps 15-30c more.
Meat sales desks continue to offer a gloomy outlook for export beef sales, although there is currently a little bit of brightness on the domestic front. There now seems to be a greater acceptance on the domestic wholesale market that product is going to continue to be short, and meat prices will stay dear, for the immediate future.
North and south Asian export customers appear increasingly willing to shop elsewhere in the world for beef, looking for better value. In truth, many would prefer to have clean & green Australian product in their cold store, but can't make any money out of it, at current prices.
Most states kills still in decline
Most Eastern states showed further big declines in kills last week.
Queensland's kill fell 8pc for the week to just 53,205 head, back 23pc on this time last year. Of special interest was the female portion, accounting for just 18,564 head – a colossal 55pc reduction on kills seen this time a year ago.
In NSW, numbers lifted 2pc to 22,801 head, back 27pc year-on-year, while in Victoria, the tally rose 10pc off a very low base the week before, to reach 18,149 head. South Australia's kill eased 23pc on the previous week to just 4951, while in Tasmania a seven-day kill of just 2285 head was 36pc lower that the week before, and 47pc down in year-on-year comparisons.