INCREASINGLY tough trading conditions and renewed COVID uncertainty in international markets has prompted major processors to drop rates by up to 20c/kg on direct consignment slaughter cattle in recent days, and it looks like there is more to come.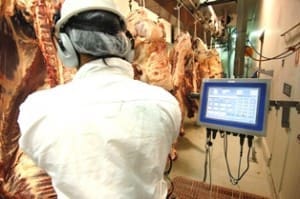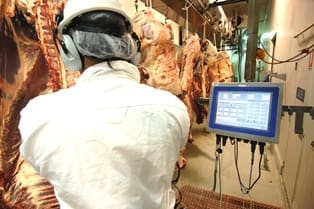 Most Queensland slaughter grids have now fallen 20c/kg since Friday, across all descriptions from grainfed and grassfed heavy ox to cows. A few grids remain unchanged from earlier rates this morning, but they tend to be ones that were already a little behind the market.
What's becoming increasingly evident is that access (or the lack of it) to the China market is having some impact on each company's manufacturing cow offers, especially.
This week's change of direction in the market comes as no real surprise to market watchers, after a period of rising, or at least stable slaughter cattle prices for the past two months, at a time when meat sales outlook has deteriorated.
How suppliers react to the new direction in cattle pricing remains to be seen, but there's been times in the past when the first price drop in a new market direction actually lifts supply, for a period. That's because some producers fear there might be more bad news ahead.
This week's changes to grids also reflect a distinct softening market trend in saleyards pricing, which until a few weeks ago was well ahead of direct consignment offers, in a tightening supply pool.
While some grids were still adjusting this morning, current southern Queensland processor offers show heavy four-tooth grassfed steers at 630-640c (some higher prices are for HGP-free only), with heavy cows 560-570c.
Central Queensland offers are typically 10c/kg less than those rates
Further south, publicly disclosed grid offers out of Wagga and Naracoorte this morning have heavy steers four-teeth at 615c, and cows 560c.
A large northern NSW export processor has forward offers this week for kills week commencing 17 August of 570c/kg on four-tooth ox and 550c on heavy cows.
There's a lot of influences swirling around the global meat trade at present, but here's a quick snapshot of the main influences driving the ship:
The relapse in COVID infection among citizens in large markets like the US and Japan, and indeed within Australia in Victoria and parts of NSW, is adding an additional level of uncertainly in meat trade. Importers do not want to be left with large meat stocks if there is a return to large-scale closures of food service outlets due to shutdowns. As a result export manufacturing beef prices continue to soften, especially into the US market. This week's 90CL price for imported beef into the US market is quoted at around A684c/kg – close to its lowest level since June last year. US domestic end-users are well aware of the seasonal tendency for lean beef prices to be lower after the Labor Day holiday, and backlog of finished cattle currently on feed across the US. For now perception among participants is that upside price risk is low, hence the willingness to go hand-to-mouth. Already some US states are rolling back their re-opening plans. Last week the governor of California suspended indoor service at all restaurants, bars and movie theatres without giving an end date. The fear is that as other US states see an uptick in the number of deaths, public officials will be forced to close indoor restaurant services again, Steiner's weekly report says.
Currency value is again rising, against the favour of Australian meat exporters. The A$ this morning was trading at US70c, rising close to US2c over the past three or four weeks.
Large volumes of competitively-priced exports are now occurring out of the US into premium export markets like Japan and Korea, as the US industry works its way through the large backlog of slaughter cattle caused by COVID-related plant closures in April and May.
Steiner notes larger volumes of South American beef arriving in the US recently, often trading at a significant discount to Australian product, generally in the US10-15c/lb range for lean and extra lean product.
Victorian plant closures
While there's been speculation about market impact on cattle in Victoria since this week's series of plant closures due to COVID, most companies involved appear to be making arrangements to kill cattle elsewhere – either in other processing facilities owned by the same company (JBS is killing more cattle originally intended for Brooklyn at its Scone facility in NSW, for example), or through service kills at other Victorian or interstate sites. Some reports suggest impacted Victorian cattle may be heading as far north as Queensland and west into South Australia.
Other processor contacts suggested many of the grassfed cattle held-up by Victoria's currently closed processors will simply be depoted somewhere until the plants can get back to work.
The first theory was supported somewhat by NLRS weekly kill figures from last week. Victoria's weekly kill to Friday was down 20pc to 18,611 head, while the NSW tally lifted 3pc to 30,758 head, and South Australia's improved 2pc to 3267 head.
Further north, Queensland's kill was 2pc lower at 59,920 head, while Tasmania eased 1pc to 4960. Overall, the five eastern states were down 4pc last week to 117,516 head, down a colossal 20pc on this time last year.
Large Queensland sheds are hoping to maintain five days' kill this week – in one case the first full week in the last five or six – but short weeks look like being routine in August and early September as slaughter cattle volume continues to tighten.