Slaughter cattle direct consignment price grids have surged deeper into record territory this week, driven by a rise in international beef demand in some countries as COVID confidence grows, at a time when mid-winter supply becomes chronically tight across large parts of eastern Australia.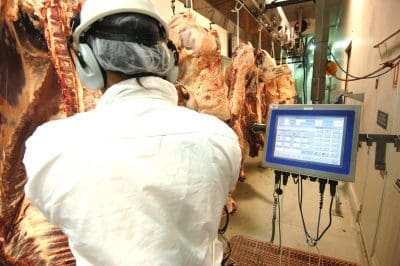 While some 10c/kg adjustments this week are more about aligning with competitors' earlier offers, prices are nonetheless at record highs, for everything from chiller ox to light cows and bulls.
After earlier jumps of 20-30c/kg the week before, quotes seen from competitive export processors in Queensland this morning show heavy four-tooth export type steers at 695c/kg, with offers on HGP free cattle as high as 705c. Heavy cows without too much waste are being quoted this morning at 625-640c.
As is normal, Central Queensland plants are 10c/kg behind those figures.
In southern states, processors remain heavily constricted by mid-winter supply, with four-day working weeks at quite a number of sheds in South Australia, Victoria and NSW. competitive processors were this morning offering 715c/kg for four-tooth heavy steer and 650-660c/kg on better quality heavy cows – also new records, up 20-30c rates seen three weeks ago. Better saleyards cows in recent days have made as much as the equivalent of 720-730c/kg carcase weight in the south.
August is traditionally the tightest month for slaughter cattle supply in Queensland, but several processors spoken to for this report indicated that the absolute bottom of the cycle this year may be a month later than normal, heading into September. Some operators said they were well reasonably well supplied for kill shifts for the remainder of August, but were looking for supply from early September. Reasonable, if spasmodic supplies of western and cattle had helped maintain Queensland kills in July, but the feeling was that numbers from extensive areas could run out early this year.
Slaughter numbers ease 4.3pc
Last week's seven-day national slaughter slipped below 100,000 head again, as mid-winter supply challenges took hold.
The national tally of 97,991 head was down almost 5000 or 4.3pc on the week before, but was down almost 20,000 head or 17pc on the same week last year.
Most states were impacted, with Queensland easing to 50,094 head, and NSW down 8pc to 26,560 head. Victoria dropped sharply to 11,361 head, and South Australia was little changed at 2616 head.