MANY direct consignment slaughter grids in southern states have risen 15-20c/kg in the past week, as available numbers start to decline heading into winter.
Meanwhile in Queensland, grids remain mostly unchanged this week, as processor demand is diminished by successive holiday-shortened working weeks. Quotes seen this morning have offers for slaughter in southern and central Queensland in coming weeks at 535c/kg for four-tooth grassfed ox and heavy cows at 435-440c/kg. One large processor is not quoting until next week, having adequate supply for immediate requirements.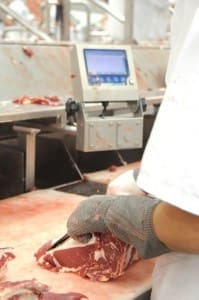 Several processors reported supplier inquiry starting to lift out of the Northern Territory and western areas of Queensland, due to very dry conditions and the traditional start to first-round musters around Easter time. Most of those far northern/western cattle will be cows and cull cattle, mostly in lighter condition.
May is already starting to look reasonably well covered for many processors' schedules, partly due to cattle held-over since earlier March rain. In other areas which received February or later March rain, country has not responded as well as some people had anticipated, meaning further stocking rate adjustments are required before winter sets in. Repairs after earlier infrastructure damage is also pushing a few more delayed slaughter cattle back onto the market in Queensland, and cash flow is a consideration in areas where there have been some delivery delays.
Lack of follow-up rain was a factor in some regions of Queensland, where grass response has been disappointing. Having said that, some good falls of 50-100mm have been recorded in recent days across a large patch of country from Charleville through to Cunnamulla in western Queensland , and well into western NSW (see today's weekly rainfall map).
Processors are anticipating a small burst of better finished cattle to start presenting on the market in June/July, as the benefit of the February/March rain starts to accumulate in heavier and better finished stock. How early, and how severely the arrival of winter impacts on pasture condition will dictate exactly when that occurs, Beef Central was told.
Saleyards have been very quiet this week, where sales have been held, but some much larger numbers are anticipated next week.
While there has been little or no sign of southern processor buyers venturing north into Queensland to secure slaughter stock to this point in 2019, southern competitors are likely to make their presence felt in coming weeks, as local southern stock numbers dwindle heading into winter.
Last week's eastern states kill was heavily impacted by the Easter Friday public holiday, with the five-state tally falling 14 percent to 127,155 head. This week will be worse, with Easter Monday and Anzac Day holidays greatly limiting processing activity.
Queensland's kill last week retracted to 65,247 head, back 8pc on the previous week, while NSW was down 21pc to 30,483 head. Within that, female kill in NSW last week accounted for a massive 60.23 percent – one of the highest proportions seen all year – indicating that the liquidation across the state heading into winter is still in full swing.
Victoria accounted for 23,011 head last week, down 17pc on the week before; South Australia was back 26pc to 4450 head; and Tasmania processed 3964 head, down 20pc.