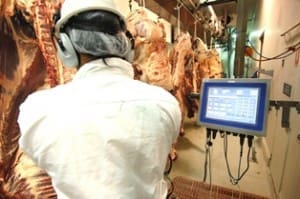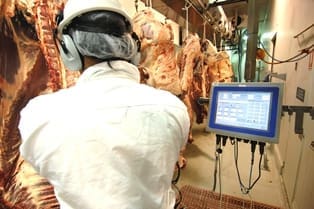 Numbers showed a modest check in Eastern States weekly kills last week due to the Queen's Birthday holiday effect, but the impact was less severe than many had expected.
The collective five Eastern States recorded a tally of 148,430 head for the week ended Saturday, back 10.3 percent on the previous week, and the lowest throughput recorded by NLRS since Easter.
Some stakeholders thought the decline due to the four-day week might have been greater, but some plants in fact carried out a kill and absorbed the penalty rates. The figure probably also included higher tallies in some sheds for Tuesday to Friday kills, to compensate for the holiday.
There's also an expectation of some catch-up in kills this week, as cattle start to backlog a little as a result of last week's reduced capacity.
The other factor from this week in turnoff patterns is likely to be weather. Winter has finally arrived in many parts of Eastern Australia – a month or six weeks late compared with normal years – with plenty of overnight temperatures well into negative territory, and frosts to match.
That will have an inevitable impact on pasture condition, and in itself is likely to force more cattle to market in coming weeks, processor livestock managers say.
Queensland's kill last week sat at 76,713 head. That would be considered a 'normal' full weekly kill for the state in a conventional year, but the past 18 months has been anything but normal.
The figure was -8pc on the previous week, and 7pc above where it sat this time last year.
NSW saw a -14pc check compared to the week previous, logging 33,937 head for the week, on par with the year before.
Victoria was -12pc for the week, at 26,610 head (35pc higher than this time last year, reflecting both the quality of the autumn season in the south and the lack of earlier cold weather).
South Australia lifted 4pc to reach 7269 head last week, while Tasmania was -19pc at 3901 head. Both states were little changed from year-ago performance.
Saleyards numbers across Eastern Australia have moderated in the past fortnight in response to earlier poor prices, as processors faced full rosters from direct consignment bookings and little real need to top-up out of the saleyards system.
Direct consignment bookings remain heavily committed out to mid-July, at least, in many of Queensland's larger export sheds
Grid prices unchanged
There's been no discernable movement in southeast Queensland grid prices offered by major processors over the past seven days. Sell prices obtained this morning indicated grassfed four-tooth Jap ox at 320c-325/kg for, 330-335 for milk and two-tooth, best cow 290c/kg. Grassfed MSA steer for slaughter ex-SEQ has held up relatively strongly, worth 375c/kg in one quote seen this morning; that's about 10-15c/kg ahead of non-MSA yearling.
Southern processors say the exceptionally mild start to winter and strong autumn season is seeing some excellent cattle continuing to come out of the southern NSW, Victoria, and eastern SA belt. That's being expressed in heavier weights and better condition on steers, that what would normally be seen at this time of year.
The EYCI closed yesterday at 333.5c/kg, up 1.25c on Friday.