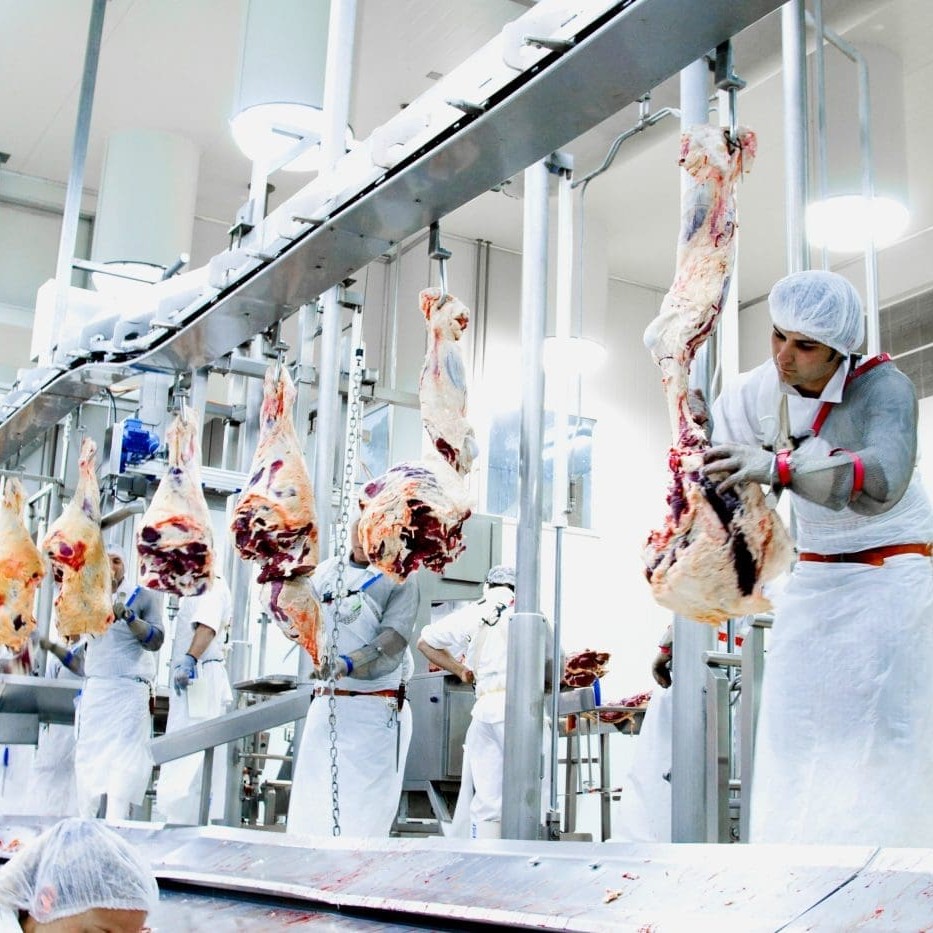 Among the broad range of influences being exerted on Australian beef supply and demand at present, perhaps the most concerning is the steady and relentless rise again in the value of the Australian dollar.
Since its recent low-point of US96.6c recorded back on June 4, the A$ has now risen 8 percent in the past eight weeks to sit just under US105c this morning.
The trend is clearly illustrated on Beef Central's home-page currency graph, reaching the highest point against the greenback since its March 20 peak of US106c.
Any shelter Australian beef exports were enjoying from a lower A$ value is now long gone, it seems, and comparisons with other currencies are faring equally badly.
The A$ has also hit an all-time record high relative to the Euro recently, making trade in the emerging EU high quality grainfed segment heavy-going.
Nippon's Stephen Kelly said one of the only saving graces in Europe was that the US$ was also rising against the Euro. This meant that Australia's relative competitive position for imported beef was not being so badly affected, but imported beef, generally, was more expensive than domestic EU supply.
Westpac's agribusiness's segment senior manager Nigel Stewart said the recent surge in A$ versus the greenback had predominately been driven by increased speculation that the European Central Bank will announce debt-easing measures in response to the continuing Euro-zone crisis.
This was on top of the expectation that the US Federal Reserve will announce another round of economic stimulus packages as it continues to try to drive consumer spending, he said.
At current levels, the currency performance is again ratchetting up the hit-list of biggest impacts on meat and livestock supply and demand.
If anything, last week's Eastern states kill was surprisingly modest, given the huge hole it fell in a week earlier, and the flows of cattle evident in saleyards.
Last week's kill reported by the National Livestock Reporting Service reached 124,852 head, a 9pc rise on a very slow seven-day cycle a week earlier due mostly to rain impacts.
Queensland's kill last week firmed 21pc to reach 69,854 head, driven by a partial return to drier conditions, and big flows through saleyards (see yesterday's report).
If anything, saleyards prices were well ahead of grids last week as some processors chased numbers to fill killing schedules impacted by rain access issues. Several Queensland plants from Mackay south to Oakey still lost time last week due to rain, as well as industrial action (JBS Dinmore, half-days yesterday and early last week).
Southern Queensland grids were unchanged to 5c softer compared with this time last week. Expect to see quotes around 325-330c/kg on four-tooth ox, 330-335c on milk and two tooth ox, and 295c-305c for best cow.
Given current market pressures and lack of profitability, it seems likely grids will drift lower in coming weeks, as cattle numbers gain further momentum, in the face of continued weakness in domestic and export beef markets. Livestock transport access across northern Australia current is extremely tight – a good indication of current cattle movement patterns.
One contact suggested that given current losses being recorded by processors (up to $100/head was again reported on grassfed ox, possibly slightly higher this week than last) current prices should be 15-20c/kg (carcase weight) below where they currently sit, to get back to some sort of margin for processors.
The NSW kill last week declined a further 8pc to 26,913 head. Teys Wagga lost a day last Friday, accounting for 1300 head, as part of a two-week closure for plant upgrade and maintenance reasons. The NSW figures in coming weeks will also be impacted further by a two-week closure at Nippon Wingham from Friday, for annual maintenance. Throsby's at Singleton is also closed for seasonal reasons for a week or two.
In Victoria, kills last week lifted 2pc to 17,592; South Australia lifted 13pc to 7298; and Tasmania eased 6pc to 3195 head.
Overseas markets
In overseas markets, imported beef prices in the US last week were higher across the board, but volume remained relatively thin.
End-users generally paid higher prices for product booked last week, even as US domestic lean grinding beef prices were notably lower than a week earlier, analysts reported. Australian asking prices seemed to advance almost daily as exporters recognised how thin the US imported market currently is.
A strong A$ also remains a limiting factor. More importantly, Australian packers recognise that in the short-term, they are the only game in town. New Zealand slaughter is now at seasonal lows and well below year ago levels. Latest data shows NZ total weekly slaughter at 16,000 head is about 15pc lower than the same week a year ago, and just a fraction of what was coming to market in May and June. NZ slaughter will remain limited through the end of September.
As for Uruguay, supplies from that market into the US have been very constrained for years and that is unlikely to change any time soon as other markets are willing and able to match US bids.
New E.coli testing requirements have also added to costs for Uruguayan packers who will ship to the US only if premium to other markets is big enough.
US market participants also indicated that demand for out-front deliveries appears to be better now that there has been some resolution with regard to the grinding plants previously owned by AFA Foods, one of the largest grinders in the US. The plants have now been sold to other parties. AFA Foods used to be one of the largest users of imported beef but since declaring bankruptcy, they were significantly limited in how they conducted business and the amount of raw material they could purchase out front. Market participants indicated that now the new owners are ramping up purchases in an effort to rebuild the pipeline.
While the supply of US domestic beef in the spot market is expected to be adequate in the short term, there is growing concern that even higher prices will be needed to pull more cows to market going forward.