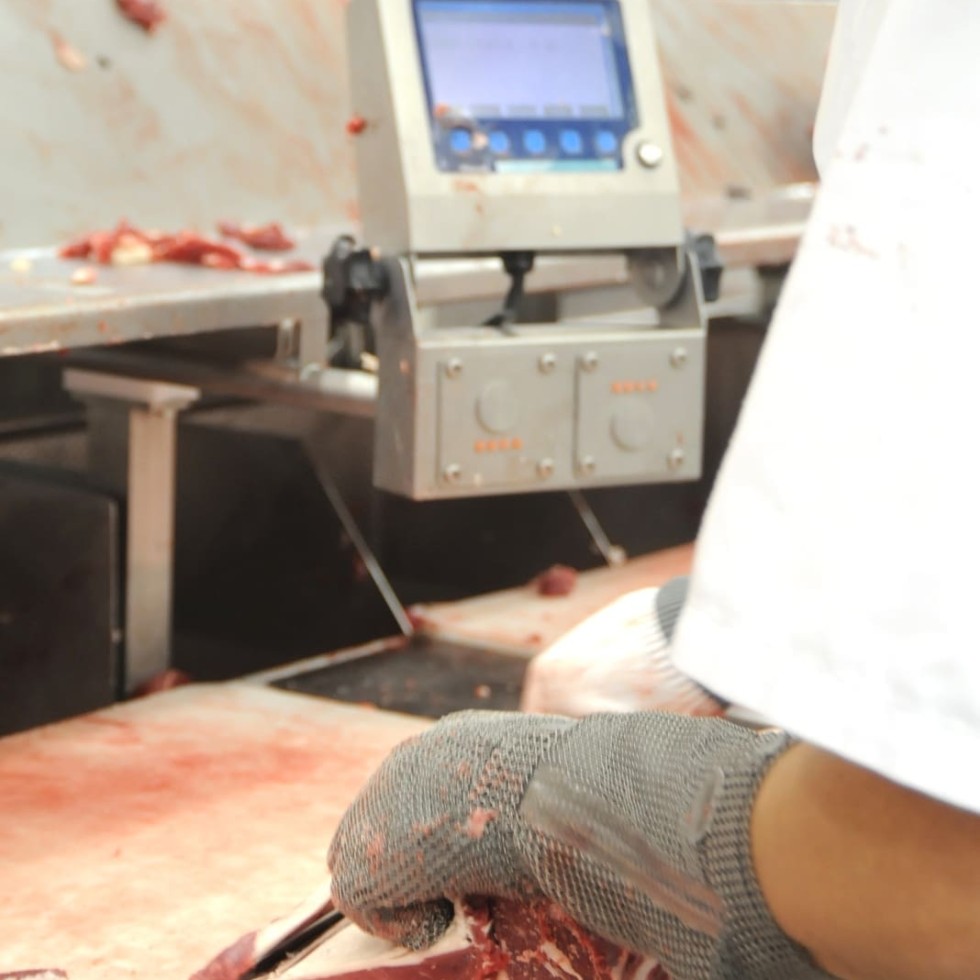 WHILE it unfortunately may only be a metaphor, dark clouds are again gathering at the start of the 2014 Eastern States slaughter season.
When most large northern export abattoirs closed their season on December 19, many stakeholders had hoped that the parched regions across Eastern Australia's heartland beef producing areas would have received some solid wet season relief by now.
That obviously has not eventuated in most areas, with patchy storm rain at best, and no sign of a traditional monsoon influence on the horizon for much of northern Australia.
The lack of runoff and high evaporation has left stock water, as well as feed, in critically short supply in many parts of western and southern Queensland and northern NSW, and the end of January is again shaping up as a critical decision-making point for many drought impacted producers.
One large Queensland export processor spoken to yesterday said it was probably the worst start-of-season outlook he could remember in 35 years in the business.
"Making it worse is that the impact stretches across such a wide expanse of northern and eastern Australia," he said.
While processors stand to benefit, short-term, from a recurrence of last year's oversupply of slaughter cattle caused by drought, nobody wins in the longer term. That is especially so, given the demand-side opportunities presented to the beef industry this year, through a lower Australian dollar and strong international demand from a broader range of markets.
Unless the medium-term weather outlook changes soon, the first quarter of 2014 is shaping up as another period of extreme high cattle turnoff. The question is, how long can that be maintained, given the impact on the herd last year?
The eastern states weekly kill for the seven days ended Friday issued by the National Livestock Reporting Service shows an already-large kill emerging.
While the Queensland/northern NSW export kill is only now returning to work after the traditional Christmas/New Year furlough, last week's Eastern States tally of 118,925 is already 10pc above where it sat this time last year. That's being achieved despite reduced shifts at a number of sites.
Some unusually large January cattle yardings have been partly responsible, with big numbers offered at Wagga yesterday totalling around 6000 head, up 34pc, with overall quality and weight quite mixed. Another 4000 head were booked for today's Gunnedah sale.
While a large yarding of around 6500 was expected for Roma's first weekly store sale today, that number is greatly reduced from predictions of 13,000 made just a few days ago, which may have scared-off many intending vendors as the prospect of market collapse loomed.
With many large Queensland processors only commencing their 2014 seasons on Monday, and single-shift kills being the norm, Queensland's kill last week was not unusually large for January, reaching 41,191 head. But southern states all recorded throughput increases in double-digits compared with this week last year.
New South Wales, at 35,124 head, was not that far behind Queensland's throughput for the week, and was +13pc on this time a year ago. NSW indicative slaughter levels have picked up again following the usual lull experienced over the Christmas break, as the majority of plants across the state returned to full operation. While not quite as high as the record levels seen in December last year, NSW cattle slaughter remains very robust, by mid-January standards.
Victoria was still close to full kill last week at 28,089 head, up 13pc on year-ago figures, while South Australia (9225 head) and Tasmania (4841 head) were both +12pc on last year.
As usual, it is taking some time for the northern cattle market to re-establish after the Christmas break, with another week or two at least before any sort of real market signals emerge.
Grids mostly unchanged from December 2013 rates
Most large Queensland processors, with one exception, are quoting on bookings for the next couple of weeks with a price, but some are booking slots-only (no price) for schedules beyond February, due to uncertainty over cattle supply.
SEQ grid prices have shown little or no movement from rates seen late last year: quotes obtained yesterday by Beef Central included 0-2 tooth grassfed ox 360-365c/kg; 355-360c four-tooth; 350-355c six-tooth, EU grassfed steer 400c; MSA grassfed steer 395c; best cow 325c. Grainfed 0-2 tooth 100-day steer was quoted yesterday on public grids around 395c, 390c for four-tooth.
Those prices, which lifted a little during the last 6-8 weeks of 2013 due to shortage of numbers, are only likely to come under further pressure if it stays comprehensively dry past the Australia Day long-weekend and producers again start liquidating stock.
One of the compounding factors in supply is the high numbers of grainfed cattle contributing to kills at present – a symptom of the high placement rate in feedlots during the final quarter of 2013, as well as the requirement for 'catch-up' in killing 'current' grainfed stock following the past couple of weeks of plant closures.
Pens in many feedlots are re-filling as quickly as they close-out due to the ongoing drought pressure.