SLAUGHTER cattle supply across eastern Australia looks adequate for the remaining three weeks of the 2017 processing season, with only modest changes evident in grid pricing across eastern states this week.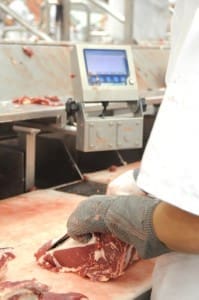 Rather than chasing cattle at higher prices, most large processors appear content to adjust their rates of kill to available supply, to moderate the long passage of losses recorded during the year.
In Queensland, most grids are unchanged this week, after earlier rises of 5-10c/kg three weeks ago. Best offers seen in southern Queensland for four-tooth grassfed steer this week were 500-505c/kg, with heavy cows 450-455c/kg. Northern regions of the state are at least 20c/kg behind those rates on steers.
A large northern NSW export processor had grids this week for four-tooth heavy steer no HGP at 460c/kg, and heavy cows 445c.
At least one large southern Queensland processor is not quoting on cattle early this week, confident that it is reasonably well-covered already for scheduled shifts next week. If anything, there has been a mild resurgence in cattle availability in the past fortnight in Queensland, perhaps boosted a little by producers' cash flow requirements before Christmas break, and the fact that it's now two months since early October rain arrived, meani9ng some cattle have already freshened-up enough for consignment.
It's meant that 'skeleton' weekly shift rosters covering two or three days each week are now in many cases a little more healthy than they were back in August-September.
Don't be surprised if the current 'comfortable' supply situation does not push some grids lower this week some time, however.
Slaughter numbers rise
Across the five eastern states last week, there was a one percent rise in cattle slaughter, reaching 131,205 head. Queensland's kill was marginally higher at just short of 65,000 head, with females making up barely one third of that number. The NSW kill was also up 1pc to around 31,800 head, while Victoria was 3pc better off at 22,500 head. Both South Australia and Tasmania dipped slightly, at around 7300 head and 4500 head respectively.
Reports continue to circulate of a lot of grainfed cattle being diverted from regular forward contract programs at one southern Queensland site, to other destinations, following three or four week delays. Vendors are understood to be accepting discounted prices in the 515-520c/kg range for alternate kills, because they cannot afford to wait any longer on 100-day cattle that have 'done their time.' Some of those cattle may have been forward contracted at rates of 560c/kg or higher, Beef Central was told.
Some processors have pushed other kills back to accommodate them, as well as provide some 'insurance' if weather makes procurement difficult in the early stages of the 2018 slaughter season.
Last week's NLRS over-the-hooks report from NLRS saw offers on 100-day grainfed steers 0-2 tooth in Queensland averaging 516c, but ranging quite widely from 510c to 526c/kg. MSA grassfed yearling last week averaged 515c in Queensland last week.
Reports out of NSW/Victorian saleyards this past week suggest there has been some increased purchasing activity happening by Queensland processors, driven by a widening price differential between southern and northern rates on grass steers. Cattle are being trucked north out of yesterday's Forbes sale, for example, but not yet in big numbers. With southern sales are back 20c/kg or more on where they sat earlier, the freight differential out of centres like Wagga and Carcoar is starting to make sense to drag more of those cattle north. One major Queensland processor was confident of putting a load together today out of Barnawartha – the first such consignment for a 'long time'.
Most direct consignment cattle prices lifted 5-7c/kg in Victoria last week, but perhaps not rising enough to offset the current interest in southern cattle from processors further north.
Seasonal closure dates:
Seasonal closure dates released this week for major sheds included a last kill on December 20 for JBS Dinmore (last boning shift 21 Dec); JBS Townsville 14 December; JBS Rockhampton 16 December; Teys Rockhampton 14 Dec; Teys Biloela 7 Dec; Teys Beenleigh, public holidays off only (at least partly due to new Woolworths service kill arrangements). NH Foods Oakey Beef Exports has nominated Monday, Dec 18 as its last kill day for the year, with final boning shift on Tuesday, Dec 19. That would allow sufficient time to load-out before Christmas shipping schedules close on Friday, December 22.