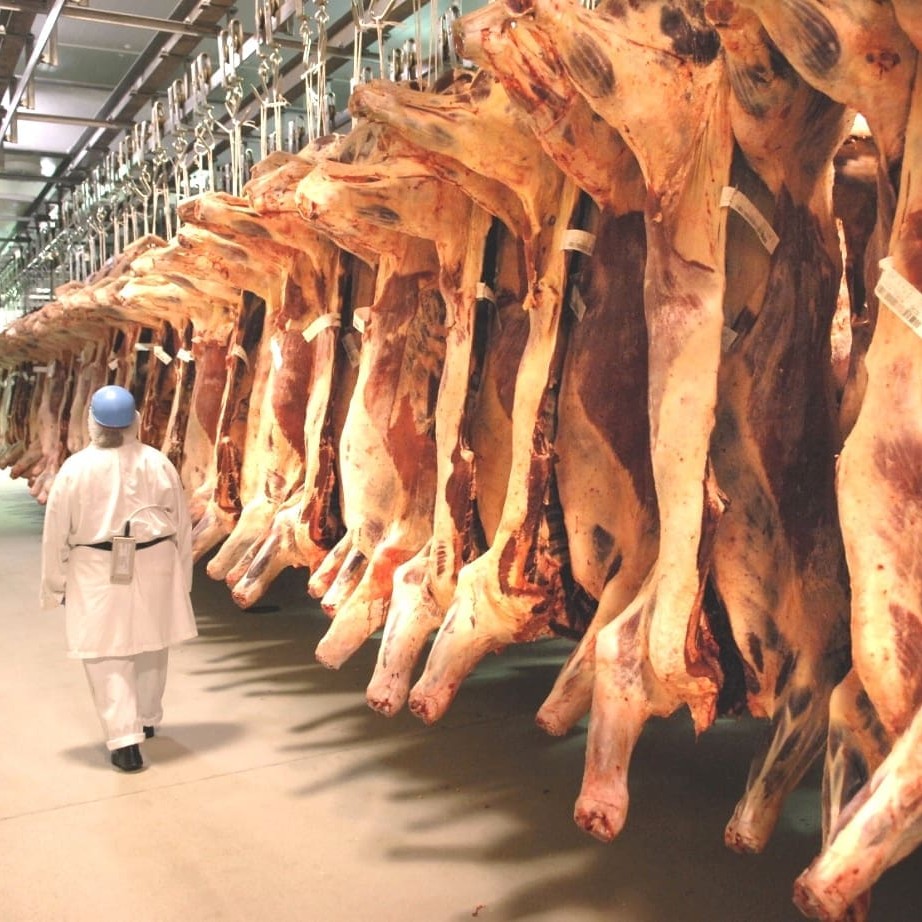 Weather disruptions and end-of-season tightening in supply in Queensland took the edge off the Eastern states weekly kill for the seven days ended Friday.
The major rain influence that swept across from the Northern Territory late last week impacted on kills in NSW and Queensland late last week, with both states recording lower tallies, and is expected to do more of the same in the current seven-day cycle.
Teys Australia's Lakes Creek plants missed Monday's shift this week because of supply constraints caused by weather (see yesterday's report "Tighter cattle supply forecast after widespread rain").
The weather influence was also evident in saleyard numbers late last week. In NSW, yardings reported by NLRS were back 12 percent, with the wet weather curbing turnoff at sales later in the week.
The higher numbers recorded over the previous fortnight couldn't be maintained due to the widespread rain and ongoing focus on NSW's grain harvest.
Saleyards consignments were stable early in the week when the warmer weather and predicted rain encouraging producers to move cattle. But when the rain eventually came, Thursday markets of Dubbo and Armidale were the hardest hit, with reports of up to 80mm of rain in the New England region.
A similar trend occurred in Queensland where sales later in the week, like Dalby, were back 32pc in numbers.
Driven by shortage of supply and encouraging signs that the A$ may be stabilising at levels below parity, last week saw some further strengthening in grid prices in the concentrated Southeast Queensland processing area.
On Monday JBS Dinmore lifted its grid prices across a range of categories. Best grassfed bullocks 0-2 teeth rose from 362c to 370c; best grainfed ox jumped another 10c to 380c; while 240kg+ cows lifted a further 7c to 337c/kg.
MSA prices approach record
Elsewhere, Teys Australia's MSA price grid is clearly reflecting the distinct shortage of MSA yearling type table meat discussed over recent weeks in Beef Central's weekly kill summary.
Teys' grid number 43 issued on Friday quoted MSA Angus grassfed, boning groups 1-8, in three weight categories from 260-320kg, at 405c/kg. Higher boning groups to 11 were quoted 400c for Angus and 390c for non-Angus. This week's top money is within 5c/kg of the all-time record high paid for MSA cattle of 410c, reflecting how deep the current shortage of good yearling weight cattle is running.
Teys also lifted its grid price for non-MSA slaughter at Beenleigh and Rockhampton last week by 8-10c across a range of categories.
In export markets, the Australian dollar has now traded below parity against the US$ for almost a fortnight, closing yesterday at US99.06c after trading as low as USA96.87c last week.
That represents a 10pc decline in value from recent highs, adding further encouragement for export processors to adjusted Queensland grids (where end-of-season tightening in supply is occurring) upwards as a result, as Australian beef becomes more competitive offshore.
The eastern states weekly kill for the seven days ended Friday reached 136,189 head, a 1pc decline on a week earlier.
Queensland's kill last week fell 2pc to 70,534, as signs build that the seasonal wind-down may be starting. Major export plants are looking at end-of-year closures around December 20, with a recommencement of operations on or around January 9, barring wet weather disruptions.
JBS Dinmore has advised clients that at this stage, it plans to kill a single shift from January 9 to 19, before returning to full operations on January 23. As always, weather will be the biggest influence over Queensland's seasonal plant closures and re-openings.
The NSW kill tally for last week eased 1pc to 32,458 head, down 6pc on the same week last year. Numbers could fall further in this week's tally as the flooding and road disruption influence from last week's rain continues.
Victoria's seasonal turnoff was reflected in a further 2pc rise in processing numbers to 20,415 head last week, on top of a 4pc rise a week earlier.
South Australian numbers lifted 3pc to 8666 head, due mostly to a plant breakdown the week previous and the dropping of a Saturday shift at Teys Naracoorte. Tasmanian numbers recovered further, lifting 8pc to 4116 head, on top of a 17pc rise a week previous as seasonal cattle turnoff grows.
The NLRS Eastern States Young Cattle Indicator closed yesterday at 401.25c/kg, down 1.25c from a week earlier. The heavy steer indicator (195.2c) was -1c, and medium cows (150.8c) were +4c, as international manufacturing demand continues to rise.