The Esperance beef and sheepmeat abattoir in Western Australia's southeast has re-opened this week.
The plant closed under the ownership of Shark Lake Holdings in May last year, but has been sold to businessman Rami Koyu's PT Central Agri Group and re-opened on Tuesday, employing about 70 former workers.
Local southeastern WA sheep and cattle producers are welcoming the move.
CAG partner Peter Polovinka said the abattoir was currently processing about 70 cattle daily and hoped to start killing sheep in the next few weeks.
"We're just ramping up the cattle floor and when everything is running smoothly we will move onto the sheep floor," he said.
Mr Polovinka said the export abattoir intended to process lamb, mutton beef and goats. The abattoir hoped to process 150 cattle a day and 1500 sheep a day, plus goats.
It was hoped to return production to that of the former Shark Lake Meat Works operation, which processed 20,000-25,000 cattle and 400,000-500,000 small stock annually.
Mr Polovinka said new slaughter workers were being trained and it was hoped to employ about 150 staff when in full production. He said there was strong local support for the abattoir due to the transport costs to send stock to other WA markets or to eastern states buyers.
Mr Polovinka was concerned about the numbers of WA sheep and lambs heading to eastern states markets. Sheep and lamb price grids have not been finalised, but he was confident the company would be competitive with eastern markets.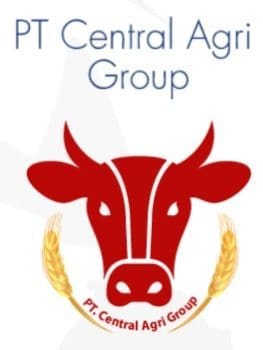 He said the group also operated an abattoir at Trafalgar in Victoria, and owned a plant at Cataby south of Geraldton in WA and at Batchelor, south of Darwin. The Batchelor plant hasn't operated since 2003.
PT Central Agri Group is an Indonesian sister company to Mr Koyu's Melbourne-based Central Meat Exports, an export supplier of Halal-certified beef, veal, lamb and by-products.
Cattle and sheep numbers increasing around Esperance
Leaders of the Esperance-based ASHEEP grower group said the abattoir's re-opening was good for local employment and came as sheep and cattle numbers increased with the return of former bluegum plantation land to grazing.
The ASHEEP group is expanding its focus to include cattle and executive officer Emma James said cattle numbers were increasing in the area within beef-specific and mixed livestock operations.
Ms James said the annual ASHEEP census indicated sheep numbers were increasing in the area, but cattle numbers were lifting more with the reclamation of former blue gum plantation land for grazing.
"Mostly it is sheep producers taking on cattle as well," she said. "It is great that the abattoir will be taking sheep and cattle."
ASHEEP president Simon Fowler said the abattoir's re-opening would be good for the local producers by providing more competition in the marketplace.
"It's a good positive for the area."
ASHEEP vice-president Mark Walter said the abattoir had been a good option for cattle and mutton sheep sales on-farm. Cattle producers in the area can pay between $35-$65/head in freight to other WA processors or saleyards further west, depending on distance and stock category.
"They (the abattoir) are just another bit of competition in the market.
"We're paying $7 freight for sheep to Perth and $5 to the Katanning saleyards, so you take that out and get a bit more on-farm," he said.