0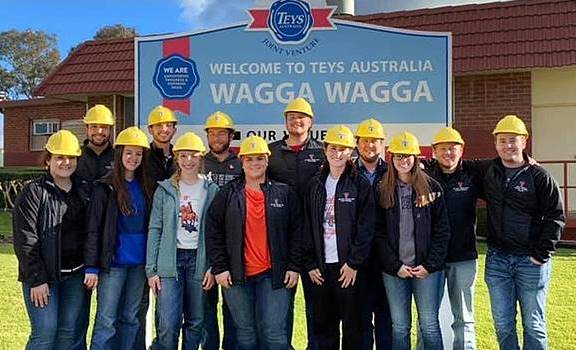 WHILE Texas Tech University's meat judging team is considered an odds-on favourite to claim its fourteenth national crown in the annual US uni student competition this year, it gained a whole new level of experience following participation in Australia's equivalent competition in July.
Members of the team, representing Texas Tech's Department of Animal & Food Sciences travelled down under to compete at the 2019 Australian Intercollegiate Meat Judging competition and conference in Wagga Wagga, NSW. This was the second time Texas Tech had been invited to compete, winning this year and taking the title in 2011 as well.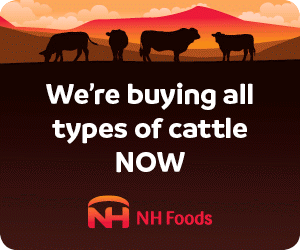 It was an opportunity to not only test their skills on an international stage but also learn the differences in terminology and education between US and Australian meat quality standards and assessment.
"In the US, the judging competitions are solely about competing, while ICMJ was more geared toward learning about the Australian meat industry and giving the attending students the opportunity to find jobs and network," said team member Jacie Henefey.
"I spent time meeting students from different universities from Australia, Japan and Indonesia. I also heard from some great speakers at the conference who gave me a better picture of the agricultural and meat industries from a global perspective. All in all, it was an unforgettable experience."
Perhaps the biggest difference in the competition from those in the US was the networking opportunities students experienced, not only with other students, but with industry leaders as well. This helped give students a better idea of agricultural standards and practices in different parts of the world, and that was reflected in their requirements when judging during the competition.
"Like most of our team members, I went into this with no idea of what to expect," said team member and Aztec, New Mexico, native Sheri Halsted. "I knew I wanted to see the major difference in our two agriculture industries, but I also was so excited to just explore another country.
"Honestly, I didn't know what I didn't know, I thought all agriculture around the world was similar, and I was definitely wrong. Each country has such a different approach to each challenge, and this trip opened my eyes to many different ways to reach one common goal."
Other members of the Texas Tech meat judging team who competed in Australia were:
Anna Carlock from Joshua
Abram Chaparro from Clayton, New Mexico
Wilse Corliss from Estancia, New Mexico
Nicole Cox from Hutto
Britt Dixon from Roswell, New Mexico
Denise Guevara from Garden City, Kansas
Ty Largent from Redding, California
Greg Matocha from La Grange
Connor McKinzie from Stephenville
Anna Scott from Hazlehurst, Georgia
Taylor Schertz from Krum
Keith Shoemake from Spring Branch
Tanner Thompson from Florence
Paige Williams from Austin
Not only did the students gain valuable insight and experience they can take with them into future competitions and beyond, but the experience also forced the judging team coaches to be on point with their instructions.
Cole Perkins, who coached the team along with fellow graduate student Tommy Fletcher and San Antonio Stock Show and Rodeo Distinguished Chair in Meat Sciences professor Mark Miller, said the different Australian cuts of meat forced him to make sure he knew the cuts before passing that knowledge to the team members. He also had to be sure he understood the differences between Australia and US in terms of grading and contest components.
In terms of the competition part of the experience, the Texas Tech team had to adjust to several changes from the way Australian judging competitions are held and what they are used to in the US.
First of all, the Australian competitions are more laid-back and happen over a two-day period. Secondly, Texas Tech team members had to learn different terminology for select cuts of meat that differ from what they are accustomed to calling them. Also, the days prior to the competition are usually spent practicing and drilling, whereas in Australia, it's more about a relaxed atmosphere, forcing the Texas Tech team to get in most of its practice time before departing for Australia.
"The atmosphere of the contest was much more relaxed and enjoyable than that of our regional contests throughout the year, and there were so many networking opportunities for us to take advantage of," said team member and Slaton native Grant Kitten.
"The competition was fairly similar in the way classes and rotations were set up. However, converting to a different version of judging was a little tough. Small things like measuring in the metric system instead of the US imperial system and changing some terminology were a bit tricky. With practice, it was not too hard to pick up the Australian way of judging."
"The grading system is quite different and more complex than that of the US," Cole Perkins said. "This required me as a coach to learn how to make the calls and make sure I was accurate as an official before I could ever teach the students how to properly evaluate during the competition. I know it tested my ability as a coach, and I know many of the students had a tough time learning the new material."
The competition also gave those on the judging team a new appreciation of what it takes to be successful in any kind of environment and an idea of the skills necessary going forward, whether that's in future competitions or what will be required of them in employment opportunities upon graduation.
"With meat judging, the physical aspect is not a part of the equation, so our success is solely reliant on our mental toughness," Jacie Henefey said. "You can be the most confident, well-practiced judge/competitor, but if you lack the mental toughness to stay focused and handle the challenge in front of you, it's over.
"To have the added challenge to adapt to a different country's industry standards in an unconventional environment and come out as the champion team was definitely a confidence booster for myself and the team."