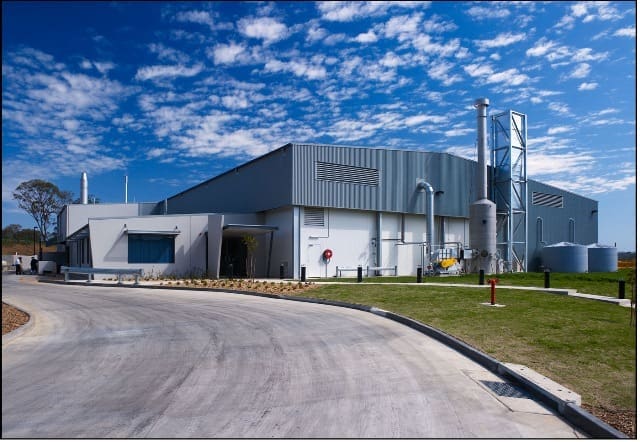 In a modern factory surrounded by cattle paddocks near Toowoomba, a Korean-owned company is turning beef leg bones into one of the world's most popular beef stock products.
The 'CJ group' may be little known outside South Korea, but in its home country it is an instantly recognised brand, commanding similar levels of consumer awareness as Samsung, Hyundai and LG.
Originally known as Cheil Jedang, and once the parent company of Samsung until the electronics giant was spun off in 1993, the CJ Group is a major conglomerate with market leading brands in Korea's food, biopharmaceutical, entertainment, media and home shopping sectors.
In simple terms the CJ Group's mission is described as "supplying products that help consumers to enjoy life".
Food holds a special place in Korean culture and CJ Foods' Australian-based division CJ Nutracon plays a major role in supplying products that are central to satisfying the strong preference of Koreans for beef flavoured soups and stocks.
At its purpose-built factory constructed on Toowoomba's western outskirts seven years ago, CJ Nutracon uses self-designed cooking and enzyme hydrolysis processes to convert beef leg bones and meat into a range of liquid beef stock concentrates.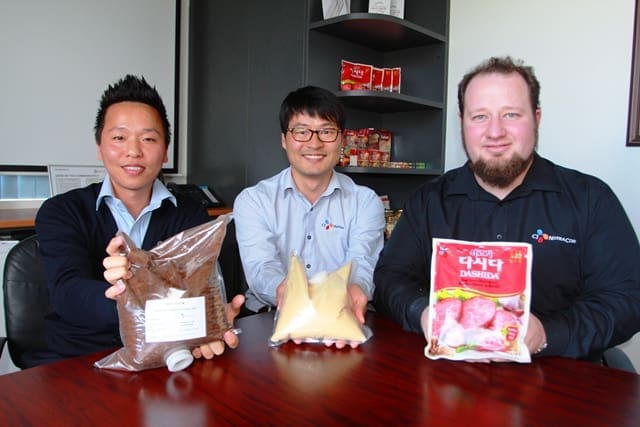 A large proportion of CJ Nutracon's liquid beef extract is exported back to its parent company CJ Foods in South Korea, where it is combined with other ingredients to manufacture a popular powdered beef stock called 'Dashida', one of the biggest selling beef-flavour enhancers available in the Korean market.
The factory has grown to become a recognised global leader in stock production, exporting real beef stock, beef leg bone extract and other meat extracts to customers in China, Taiwan and the United States, and is also looking to expand its range of customers within Australia.
CJ Foods established its first offshore beef stock manufacturing plant in Oklahoma in the United States in 1998, but decided to relocate to Australia when the detection of BSE shut down all exports of beef and beef-related product from the US in December 2003.
Australia was selected because of its pure environment and clean herd health status, while Toowoomba was chosen because of its proximity to cattle processing plants in south east Queensland and northern New South Wales, and to eastern Australia's feedlot industry.
Bones from grainfed cattle produce a superior beef stock, according to CJ Nutracon's managing director Charles Lee, and are preferred to grassfed bones which tend to produce a more 'bitter' flavour.
Securing a reliable quantity of raw product is one of the operation's most significant challenges, even on the Darling Downs where the supply of beef leg bones from grainfed cattle would seem to be in abundance.
The plant requires between 3000t and 4000t of beef leg bones a year, and estimates that the country's largest processors produce in excess of 90,000t per year (both grainfed and grassfed).
However, bones can be difficult to procure at a viable price because most abattoirs process bones on-site by placing them onto on-site cookers to produce meat meal and do not make them available for separate sale.
Handling bones for sale can also be complicated for processors by the fact large bones can damage the plate-freezers they use to freeze softer carton meat, and many processing plants are not equipped with the larger blast freezers better suited to freezing bones for further handling.
The restrictions on availability mean that CJ Nutracon, despite having as many as 10 cattle processing plants within a 200km radius of its Toowoomba production facility, currently sources the vast majority of its leg bone requirements from Teys Cargill's Riverina Processing Plant at Wagga Wagga in Southern NSW, some 1000km away.
After opening its $27 million plant in 2007, which houses an on-site laboratory with the latest technology and employs 23 staff, CJ Nutracon now generates current sales worth in excess of $15 million annually.
Last year CJ Nutracon was named Queensland's Regional Exporter of the Year in the 2012 Queensland Premier's Export Awards.
"By supplying a reliable supply of clean, healthy and disease free beef stock CJ Nutracon has grown to become one of the largest global beef bone and meat stock producers," LNP member for Toowoomba North, Trevor Watts, said of CJ Nutracon's achievement in winning the award.