THOMAS Foods International will spend $25 million further upgrading its Tamworth meat processing facility, in the latest of a series of heavy investments by the company in its beef and lamb operations across southern Australia.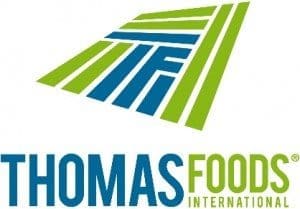 In January, TFI spent $25.4 million in a separate development phase at its Murray Bridge mixed species abattoir in South Australia. Click here to view earlier story.
The latest investment in the company's Tamworth processing operations will see capacity at the plant rise to 11,000 lambs a day, rivalling Murray Bridge in terms of daily lamb throughput.
Utilised at full capacity, Tamworth will become the largest lamb chain in Australia. The sister Murray Bridge facility has a rated capacity at 10,500 lamb a day, while JBS's largest lamb plant at Bordertown can kill around 8500 a day.
Once Tamworth is completed and operational, it should remove any doubt that TFI is in fact the largest lamb processor in Australia, comfortably larger than JBS on a throughput basis.
The TFI facility in Tamworth is located literally across the road from Teys Australia's Tamworth beef processing plant.
Currently TFI Tamworth can process 6200-6500 lamb daily, increasing from eight-hour to ten hour shifts to lift throughput.
The latest $25 million investment will focus on adding a second shift, remodelling and increasing the size of the existing boning room, and adding significant chilling and freezing capacity.
TFI has already spent millions upgrading the plant's kill-floor, meaning the latest phase will effectively marry the back-end capacity in the boning room with that of the kill floor.
Chief executive Darren Thomas told Beef Central yesterday that the investment at Tamworth would transform the abattoir into one of the world's most advanced small stock processing plants.
Construction and remodelling work is now underway, and is due for completion at the end of 2015, or early next year.
One of the key features will be a somewhat radical challenge to the existing meatworks boning room function, as a result of the red meat industry-wide push towards more value-adding work.
Whereas value-adding is traditionally done off-site, or in a different area of a plant, TFI is incorporating a strong value-adding component within Tamworth's revamped boning room.
New technology will see the room capable of producing retail-ready lamb products in the same room where de-boning and carton packing work is taking place.
The new plant infrastructure will also be configured to process goats or mutton as required, as well as lamb.
Difficult time for industry
The Tamworth investment announcement comes at a time when a number of lamb and mutton processing plants in Eastern Australia – including TFI's own Wallangarra plant on the NSW/Queensland border – are temporarily shuttered, due to lack of supply and high prices. It's worth noting, however, that such closures are not at all uncommon at this time of year.
'There's no doubt that there's extreme challenges presently in sheepmeat processing, full-stop – whether it be lamb or mutton," Mr Thomas said.
"Sure, it's difficult at the moment, but the investment we are making are for the medium to long-term, not necessarily for tomorrow," he said.
"Obviously, to remain at the forefront of processing – be it lamb or beef – we need to keep reinvesting in our plants. And that's exactly what we're doing at Tamworth."
Asked whether the plant's livestock catchment area could sustain a lamb kill of 11,000 a day, Mr Thomas said he preferred to put it another way.
"What we are doing is putting an investment into the industry to show livestock producers that we have the confidence in the industry, moving forward, and hopefully they will take our lead and invest in their own businesses to grow their own production," he said.
"We see a positive long-term for future for the sheepmeat and beef industries, given the opportunities that exist on a global scale.  So we are investing in that future, in the hope that others in the supply chain will join us."
TFI bought its Tamworth lamb plant from the Jackson family in 2010, along with the Wallangarra facility.
A hastily-organised project announcement was made at the site on Tuesday, orchestrated by the NSW State Government and local council for political mileage. NSW minister for regional development John Barilaro and Member for Tamworth Kevin Anderson formally announced the project which they said would create 200 jobs and inject $76 million into the region's economy across five years.
Thomas Foods International, headquartered in Murray Bridge, SA, is Australia's largest family-owned meat processing company. It is a major supplier to supermarket chain Woolworths and also supplies Coles, Aldi, Costco and Metcash's IGA supermarkets. It also has a large red meat export footprint across Asia, North America, the Middle East and the EU.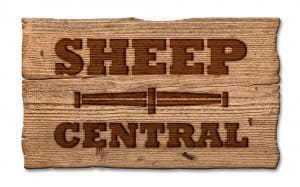 Are you receiving free daily news alerts from Beef Central's sister online news publication, Sheep Central? Click here to access, and to register as a free subscriber.