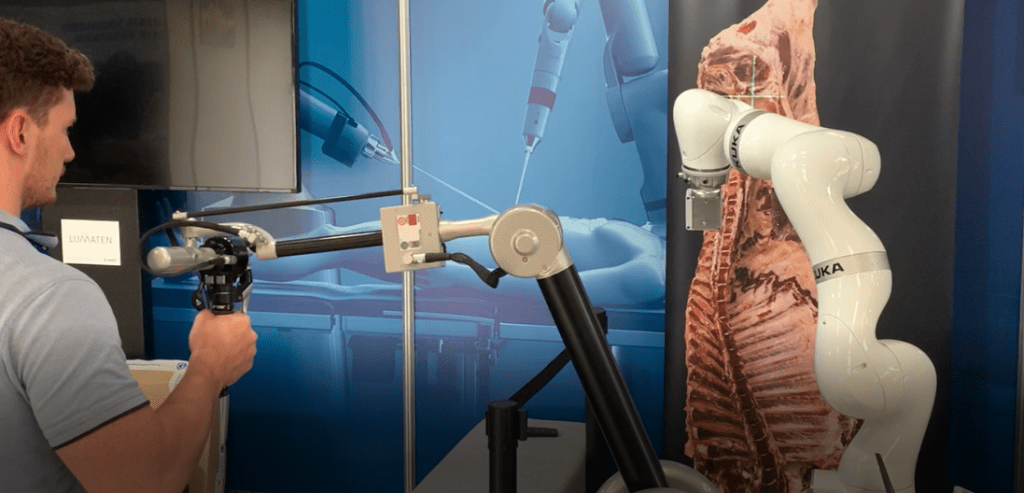 TECHNOLOGY will feature strongly in the program when the Australian Red Meat Processor Corporation delivers its first Work Health and Safety Conference in Brisbane next month.
The event will bring together red meat processors from across Australia to see new innovative safety ideas and technologies from leading research and development providers and industry.
AMPC's Program Manager for People and Culture, Amanda Carter said the WHS Conference will encourage the red meat processing industry to think innovatively and to adopt new safety ideas and technologies in-plant.
"The industry has made great progress over the years from a safety perspective, and this conference is all about what might be possible in the future.
"The workforce is an integral part of any red meat processing operation, and it is important that we provide a safe, enriching and rewarding environment for our industry," she said.
"If we can continue to improve daily work operations it will keep our current workers' safe and attract new entrants to the industry."
AMPC invests in a range of research and development projects to improve the working environment for red meat processors including new and improved ways to train in knife-sharpening, using virtual reality as a training tool, the development of exo-skeletons, using shadow robotics, and creation of wellbeing programs.
Click this link to view earlier Beef Central articles on some of these innovations.
Ms Carter said thanks to new technology, the processing industry was introducing modern skills and opening new careers to draw in a diverse workforce including women, graduates, migrant workers and indigenous programs.
Among the conference speakers will be acting general manager of integrated operations at Rio Tinto, Dr Chris Ware, who will deliver a presentation on lessons learnt from automating Rio Tinto's iron ore mines and moving to remote operations in Western Australia.
"Improving safety for our workforce was the main driver to automate labour-intensive tasks and move to remote operations. It also allowed us to attract a new wave of workers with a diverse skillset," he said.
"I look forward to sharing our experience to help future-proof the red meat processing industry in Australia."
Other presentations will be from Carli Phillips (Corporate Wellbeing Hub) on wellbeing programs for the industry, Chris Fitzgerald (RIM Services) and Glenn Jacobson (NIRAS Australia) on manual handling assistance, and Scott Coleman (Preventure) who will share insights on knife sharpness using IoT technology.
Awards
AMPC will host the inaugural Safety Awards as part of the WHS conference, recognising the contributions of AMPC members and other industry participants to the safety outcomes of the industry.
What: AMPC Work Health and Safety Conference
Where: Pullman Hotel, King George Square, Brisbane
When: Wednesday and Thursday, 1-2 June, 2022
Registration and further details:  For information about the WHS Conference and Safety Awards, visit the AMPC website  or get in touch with Amanda Carter at a.carter@ampc.com.au