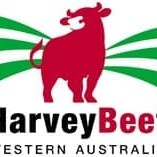 Newspaper reports out of Western Australia suggesting WA's Harvey Beef processing business, and possibly sister company, Kilcoy Pastoral Co, may be about to be sold to Japanese interests remain unsubstantiated this morning.
The West Australian yesterday reported that a company 'backed by Japanese giant Marubeni' had emerged as the front-runner to buy Harvey Beef, WA's largest processor and exporter.
The report said Harvey was understood to be on the market for more than $40 million, and quoted industry sources as saying Japanese company
S Foods was "closing-in on a purchase."
If it proves to be true, the deal would give S Foods, already a major importer of Australian beef, control of WA's largest beef plant processes about 145,000 grass and grainfed cattle each year.
The West Australian also quoted industry sources as saying owners, Pacific Alliance Group, might also try to sell its other processing asset, Queensland's Kilcoy Pastoral Co, which is still 20 percent owned by cash-strapped Elders. Kilcoy has a processing capacity of 285,000 cattle a year and employs 750 staff.
Pacific Alliance Group is one of Asia's biggest private equity funds based in Singapore. The company is said to have been trying to offload the investments for some time.
As recently as two weeks ago rumours were circulating around the processing industry that a deal was near completion for Harvey, and possibly also Kilcoy, with an 'Asian buyer.'
It is widely known around the industry that the Harvey operations have had inspections by a number of prospective buyers over the past two months.
One theory this morning suggested that the media might be being used by PAG to try to force some action by interested parties.
The most surprising point in yesterday's report was the suggestion that the buyer might be Japanese in origin. All the industry 'smart money' has been on a buyer based out of China, or a global fund, where location is irrelevant.
Processing industry stakeholders this morning said they would be very surprised if either S Foods, Marubeni or any other Japanese company emerged as a buyer, given recent Japanese owned processing performance in Australia.
Here's what Beef Central knows about S Foods:
S Foods is publicly listed in Japan, and is a large integrated importer, wholesaler and distributor of beef products.
It is one of the largest costumers of the Marubeni-owned Rangers Valley feedlot near Glen Innes, taking about 45pc of Rangers Valley's beef exports into Japan. Rangers Valley is currently responsible for about 2800 cattle/month slaughtered through John Dee at Warwick.
Marubeni has only a small investment in the S Foods business, and does not have a controlling interest, as suggested in earlier media reports
S Foods' managing director is known to have been in Australia during the past week, but for a purpose entirely unrelated to the Harvey Beef speculation.
Financial statements lodged with the Australian Securities and Investments Commission two months ago show that Harvey Industries Group, which operates Harvey Beef, had revenue of $145m in the 2012 calendar year, up 8.4pc, for a gross profit of $12.2m, down 18.6pc. It recorded an after-tax loss of $9.3m compared with a $1.7m loss in 2011, the West Australian reported.
HIG forecast better gross profits this and next year based on improved cattle volumes and lower supply prices.
In 2009, part-owners Elders and London-based Stark Investments sold their stakes in Harvey and Kilcoy to fellow shareholder Harmony Group. PAG bought Harmony last year.
Harvey Beef chief executive Michael Hughes yesterday declined to comment to the West Australian on S Foods or the likelihood of a sale.
Beef Central also approached John Nicholls, who chairs the boards for both Harvey Beef and Kilcoy Pastoral Co for comment yesterday, but he said he was unable to comment on media speculation in relation to S Foods or any other entity in respect to either or both Harvey Beef or Kilcoy.
Mr Nicholls said there had been no change in the shareholding of either processing facility.
Readers can interpret that statement as they wish.