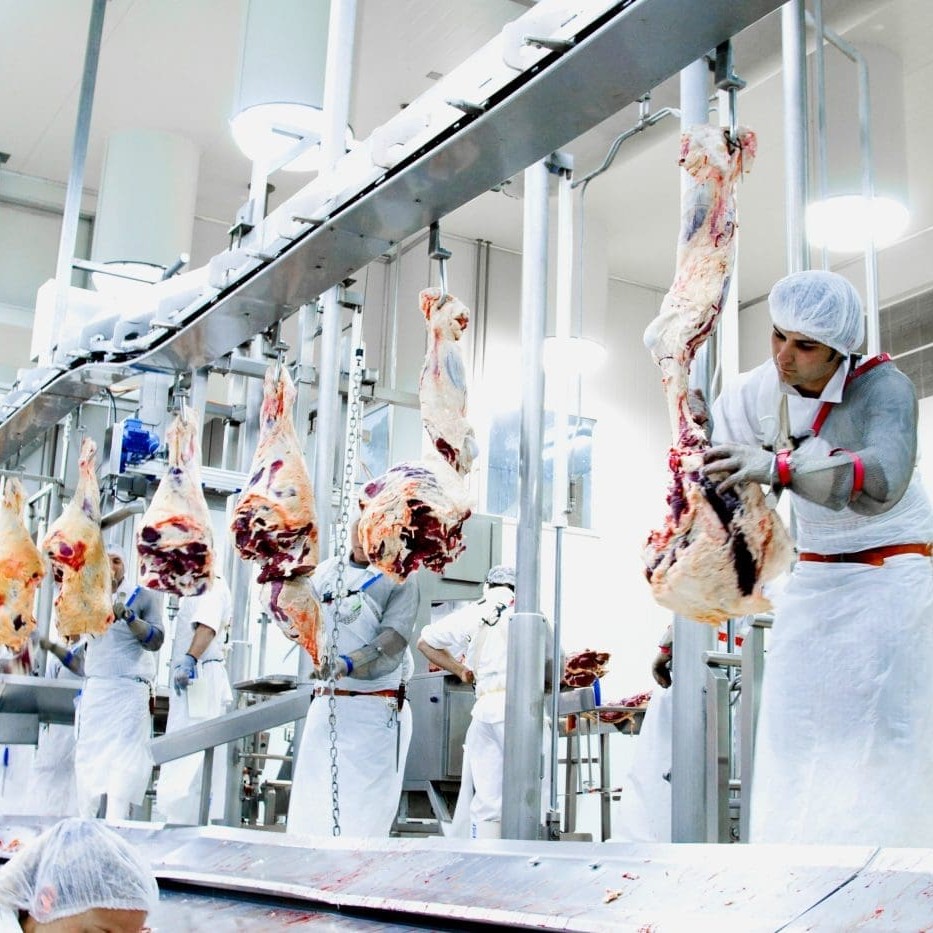 With many of Queensland's large export processors yet to begin their new season, the nation's overall beef kill has started in its customary slow fashion for 2013.
There were just over 107,900 head logged in the first full weekly Eastern States slaughter report issued for the week ended Friday.
The biggest deficit was seen in Queensland where the tally totalled just 41,100 head, little more than half what is regarded as a 'full' weekly kill for the largest proicessing state.
The National Livestock Reporting Service reported southern states faring much better, with all locations well up in numbers on the same week last year.
Some southern processors reported being swamped with cattle this week, as the region reaches its annual 'purple patch' in terms of annual turnoff cycles.
Unusually, this year has seen the comparison between southern weaner steers and fat bullocks both currently sitting at around 170c liveweight in a lot of cases – and it is hard to remember the last time that occurred.
Good weaners weighing around 260kg at Colac in Victoria on Monday were reported as making as little as $360, or 140c in some cases – very cheap buying, by any standards. That suggests for those with grass, there are some very good opportunities for southern fatteners out there in buying cheaper weaners and selling heavier cattle to provide some both paddock space and finance, at much the same c/kg rates.
In southern states processing activity last week, NSW recorded 31,150 head for the seven-day cycle, up 40pc on this time 12 months ago, while Victoria reached 23,143 head, up 56pc. Tasmania was a +43pc at 4321 head, while South Australia was steady at 8211 head.
Queensland, in contrast, is still very much in transition into the 2013 processing season:
In the JBS camp, Dinmore opened this week on a reduced kill, while Rockhampton and Townsville are yet to start their seasons, scheduled to open next Monday, January 21.
Likewise Teys-Cargill is yet to recommence at most Queensland sites. With the exception of Biloela, which has killed since January 2 after its earlier four-week break, all other sites will open on January 21.
At the other end of the schedule, while Oakey opened this week, Borthwicks Mackay will have its last kill on January 24, closing for three weeks before re-opening on February 18, subject to weather.
All that suggests it may well be a week or two before any real new season price trends start to emerge in southeast Queensland processor grids.
Early 2013 grids show little or no movement on price levels seen late last year, but much will hinge on the arrival of a decent wet season within the next month.
If conditions stay dry in Queensland/NSW coming into February, slaughter cattle prices will inevitably fall, and it could happen quickly. Extreme hot weather limiting cattle movement has been blamed as one of the reasons why cattle numbers in saleyards and direct consignment have not been higher over the past fortnight, since the 2013 cattle market has opened for business.
Certainly there have been years in recent memory when Queensland/northern NSW has not received its wet season break until February, and many producers who are yet to make a decision on lightening-off numbers will be banking on that happening again this year.
Several large processors spoken to this week also pointed out that the expansion in the cattle herd over the past three years has inevitably put additional pressure on depleted, dry pasture resources in the region, and may colour cattle marketing decisions if the extended dry continues.
The late arrival of substantial and widespread summer rain, in contrast, would have the opposite effect, reducing supply-side pressure virtually overnight. But until that happens, it looks likely kills will rise significantly in coming weeks.
That's unlikely to spell a windfall for processor margins, however, as the A$ this week has again found a level at US105c+, further eroding export competitiveness.
Grids steady on late 2012 numbers
Quotes obtained by Beef Central this week suggest the opening gambit from those SEQ export processors that have so far offered new grids for the year have changed little since pre-Christmas rates.
SEQ quotes on Tuesday were in a range from 325-335c/kg for four-tooth grassfed ox and 300-310c for best cows. Best EU money seen was 355c, and MSA steer topping at 350c. Central Queensland plants are around 10c/kg behind that, in general terms.
While the supply of MSA is reported as 'very good' in southern Australia at present, some concern is starting to emerge about access to good killable MSA steers and heifers after the next month or two.
Current SEQ grid prices suggest dry weather has not yet further impacted on pricing, but to be fair, cattle numbers at saleyards over the past fortnight have not been large, with less than 4000 yarded at Roma store sale yesterday.